Piedmont High School athletics are back. The Highlanders' cross country team battled with several of the Bay Area's top teams in its first competition on February 27 at Dublin High School. The junior varsity boys tennis team took to its home courts on March 2.
Four Piedmont teams are starting practice and competition, joining four others that were already cleared to play. It's a confusing situation, though, as new State guidance was issued on February 19. Several Bay Area counties have announced they will either follow the new guidance or not – county health boards and individual school districts have final say on whether schools compete. The Alameda County Public Health Department has not made an announcement, however, nor has it updated its webpage with the new guidance. The Department also did not return a phone message from the Exedra.
"We have not gotten a no," Piedmont athletic director Bradley Smet said. "We had a meeting (of the West Alameda County Conference on February 26). The consensus is we are moving forward with yes."
Given the legal structure that gives county health boards ultimate power, things could hypothetically be shut down. But Alameda County's case numbers have been dropping along with those of the rest of the Bay Area. As of March 2, Alameda County has an adjusted case rate of 6.3 per 100,000 people. The County is still in the most restrictive Purple tier, but is expected to drop into the next (Red) tier soon.
2020 Boys tennis

2020 Girls Tennis
Piedmont had cross country/track and field, swimming, golf, and tennis cleared to play prior to the new guidance. Now, baseball, softball, water polo, girls lacrosse, and football have been cleared to start up.
Coaches and athletes are excited. High school sports were shut down in mid-March a year ago thanks to the COVID-19 pandemic.
"They don't want to go home," baseball coach Eric Olson said after his team's first couple of practices. "They say, 'Coach, can I take more ground balls,' or, 'Coach, can I throw more in the outfield?' They love being around the team. It's great to be around them and see the joy of playing ball like they used to."
Said cross country/track and field coach Jeanine Holmlund: "We are so relieved to have the opportunity to compete. Our students represent the majority of all students out there. Some are not doing well with online learning and some are."
"They miss their routines and interactions with their wider group of friends. Being with the team is a godsend for them. All the students are happy to be at practice and we are thrilled to be able to compete!"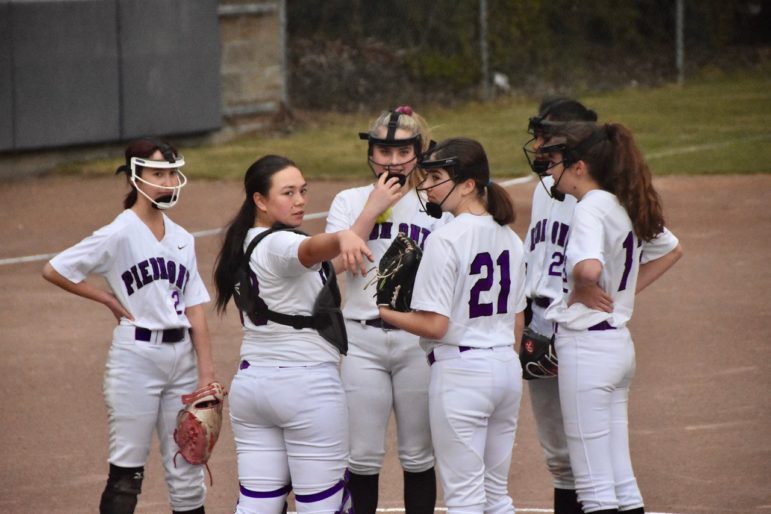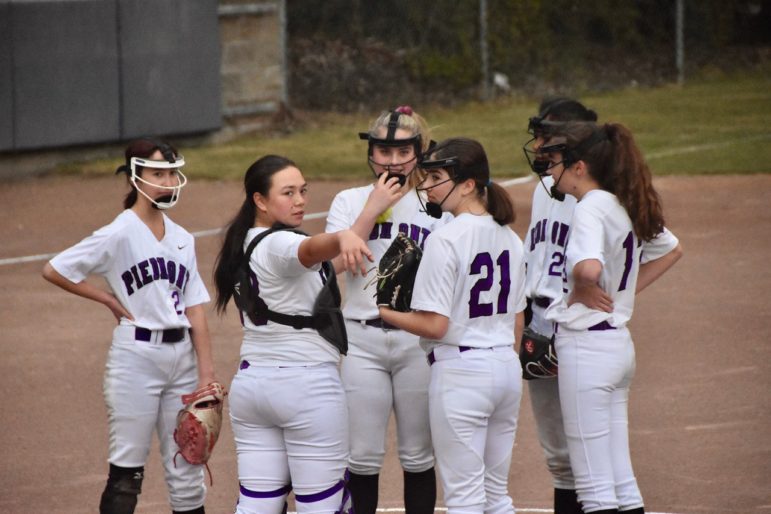 Some issues have come up. Softball coach Gene Denard said only six to eight players have come out so far, although he's confident he'll have a full squad. Some have opted out due to the pandemic, others due to playing for club teams. Alameda County currently restricts students to one cohort at a time, which effectively means kids have to choose only one extra-curricular activity to participate in. Being on two teams, even in the same sport, is not allowed.
"Young ladies have opted out, which I certainly respect," Denard said. "Some of the ladies I coach have older parents and they don't want to infect them."
"We all have reasons for doing the things we're doing. I have not seen my dad in so long. I had to get vaccinated to see him. I totally understand how these young ladies are feeling with the decisions they are making."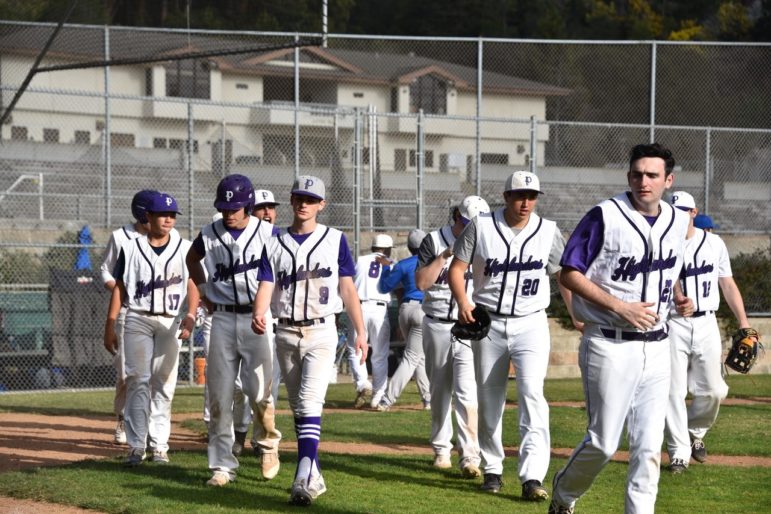 Olson said he has five or six players who are choosing to play football over baseball, and five or six others who are doing the opposite.
"It sort of evens out," he said.
Olson added that about 25 kids have come out to play, so the Highlanders will probably have a varsity and one sub-varsity team. Normally, 40-50 kids play baseball each spring.
Jack Stein (2342)

Collin Mortimer

Seamus Chamberlain-Carr
In the cross country meet on February 27, Piedmont's boys varsity finished third out of five teams, with Bellarmine College Prep leading the way with 22 points. Dublin was next (33) and then the Highlanders (100). Nolan and Galen Topper finished 1-2 for the Bells in 14 minutes, 45.3 seconds and 15:00.2, respectively.
Piedmont junior Jack Stein was 11th in 15:59.1. The Highlander trio of sophomore Christian Taylor (17:09.4), senior Colin Mortimer (17:16.2) and junior Seamus Chamberlain Carr (17:18.0) were 23rd-25th.
Piedmont was fifth out of five in girls varsity, who competed against another loaded field – St. Francis won with 23 points, followed by Livermore (61), Dublin (84), Foothill (85) and the Highlanders (109). St. Francis's Christel Elkins won in 17:37.5.
Piedmont's top finisher was junior Ellie Black in 14th (19:33.1). Next came junior Juliette Palacios (24th, 20:53.6) and senior Aya Troyer (25th, 20:59.4).
Ellie Black

Adri McAuliffe (center) and Aya Troyer (right)
Smet said the WACC is working on league schedules for all the sports. Baseball will play a nonleague game against Albany on March 13. Both baseball and softball will start the WACC schedule on March 17. Football will have a scrimmage on March 13, then open the season on March 19 (all schedules may change).
The golf team will likely practice and play matches at Metropolitan and Lake Chabot. The swim and water polo teams are still looking for a pool.