Missing two of its best players, the Highlanders lost at home to Berkeley on March 17, 5-2. The match had originally been scheduled for March 16, but was delayed a day by rain.
The Yellowjackets swept the singles matches, while the Highlanders took two out of three doubles matches.
No. 1 singles player Makenna Thiel and Amanda Becker, half of Piedmont's top doubles team, both were out with injury.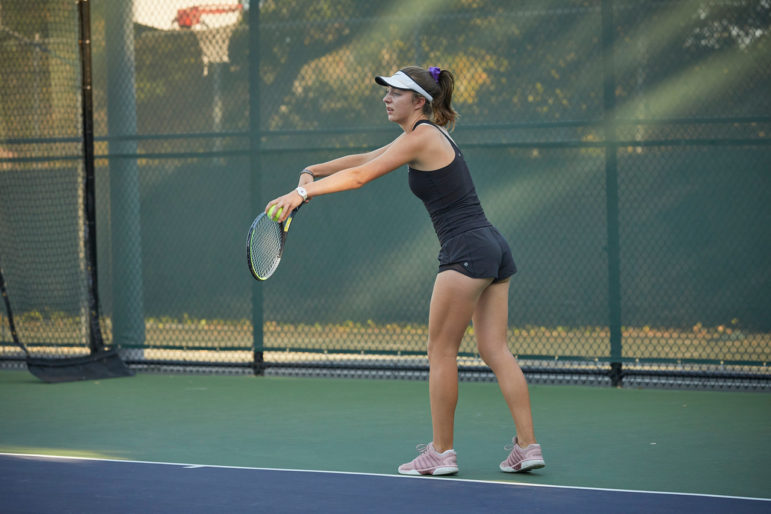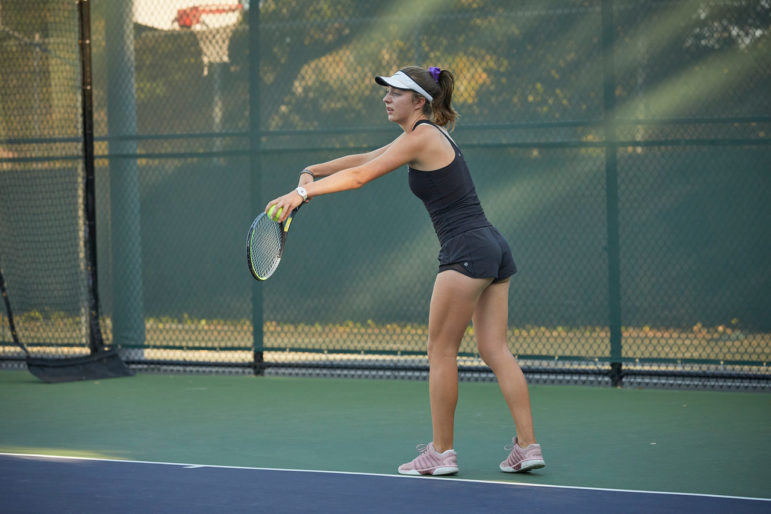 Audrey Edel filled in for Thiel at No. 1 singles and played well in a 7-5, 6-1 loss to Maya Curry. Berkeley's Lydia Schrag beat Michaela Bini at No. 4 singles in a good match, 6-4, 6-4.
The Highlanders No. 2 doubles team of Rosie Siemers and Kate Dorman beat Rawan Kennedy and Aca Kurapka, 6-1, 7-5. Piedmont's No. 3 team of Audrey Frankel and Sofia Ferraro was also victorious, downing Cadie Masteer and Talia Antell-Prouxl, 6-3, 6-2.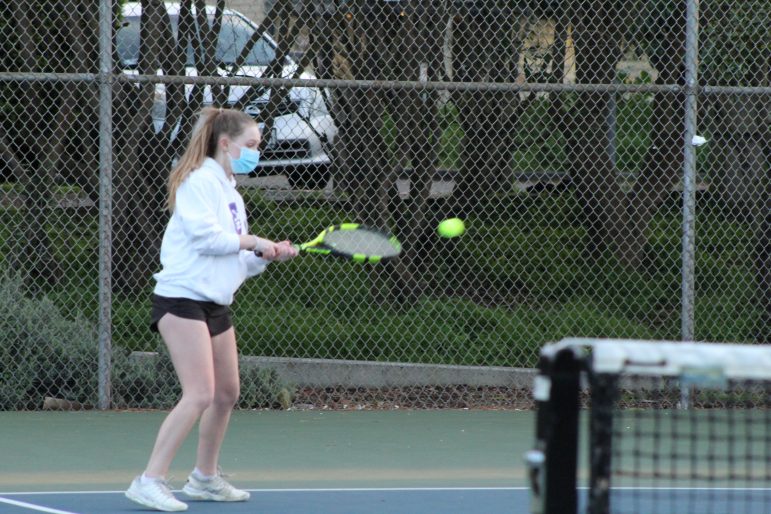 On March 13, Piedmont won at Alameda, 4-3. Thiel was her normally dominant self in the match, winning No. 1 singles over Kyra Yee, 6-0, 6-0.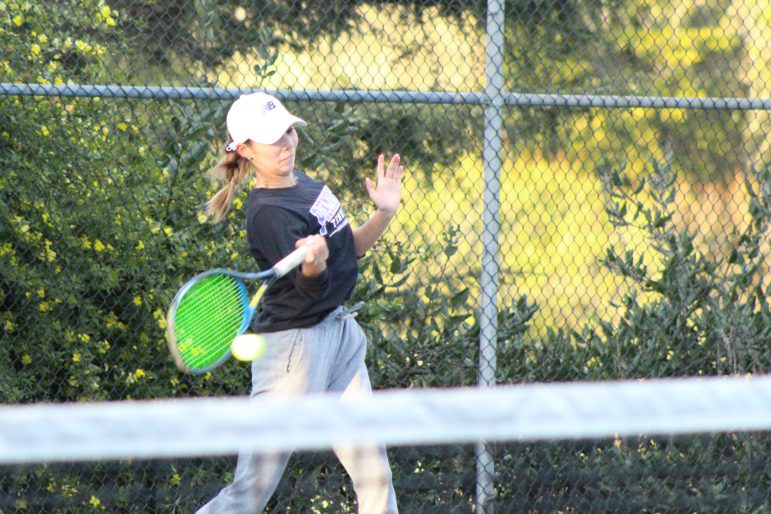 Edel fell in three sets at No. 2, losing to Olivia Willard, 7-6 (4), 0-6, 6-4. Bridgette McEffee won the No. 3 match for Piedmont, beating Katherine Legg, 6-0, 6-1. The Hornets got a win at No. 4 where Alison Kwong beat Anne Jumper, 6-3, 6-3.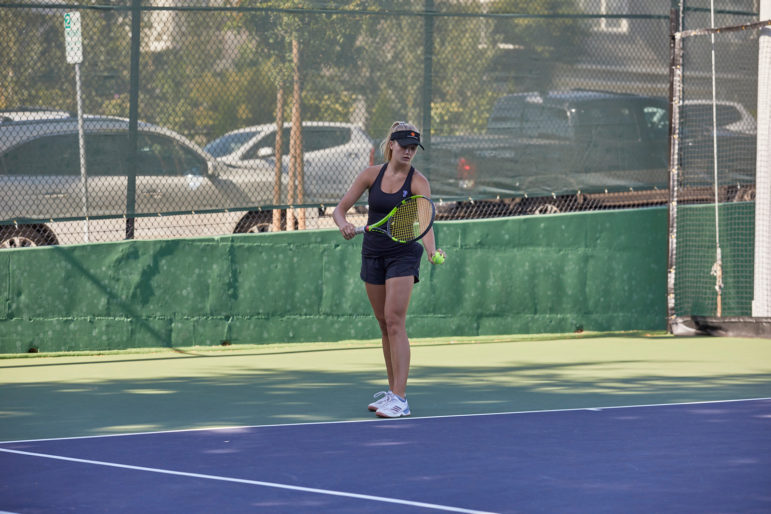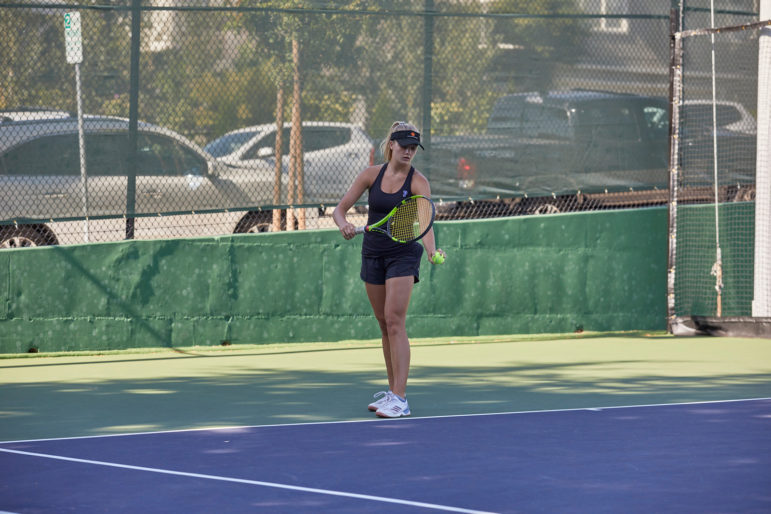 Becker and Mahany won the top doubles match over Nisha and Mia Johnson, 6-1, 6-1. Piedmont also won the No. 2 doubles with Dorman and Mara LaForte downing Natalee Chin and Maikhahn Hoang, 6-4, 6-3. The third doubles match was tight as well, with Alameda's Vankhahn Hoang and Adia Jallai beating Siemers and Frankel, 6-4, 6-3.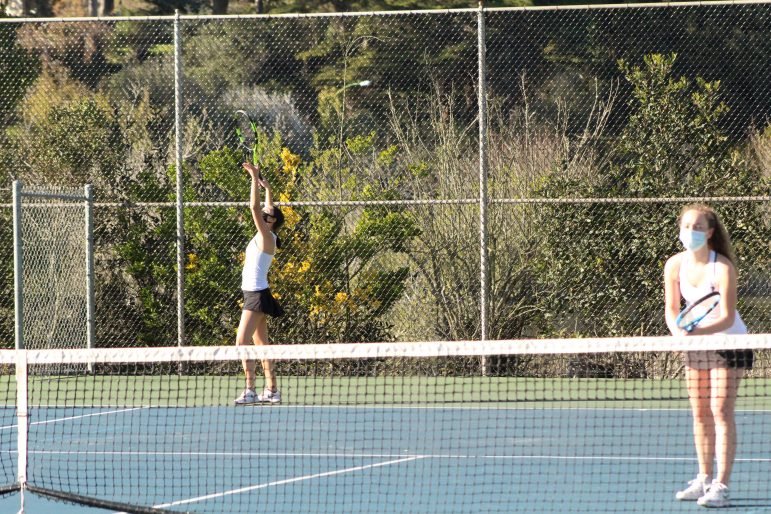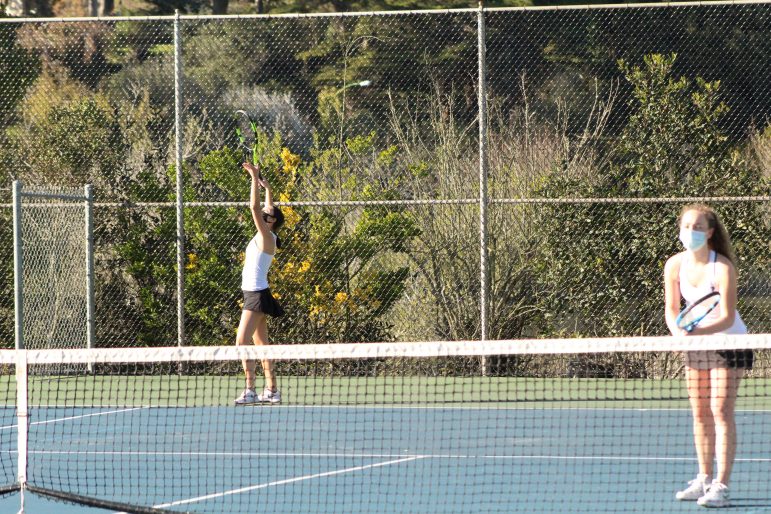 The Highlanders next face Carondelet in a nonleague match on the road on March 23. Starting time is 3:30 p.m.
Photos by Damin Esper