Coming off a 2020 season cut short after five games, the Highlanders returned to take on Albany at Witter field on March 13. The Cougars squeaked out a 2-1 win in an exciting pitching duel.
Senior Ben Levinson started for Piedmont, throwing three scoreless innings, striking out four, and allowing one hit. Sophomore second baseman Michael Aikawa made all three outs behind Levinson in the second inning, snagging two line drives and flawlessly fielding a bad-hop grounder.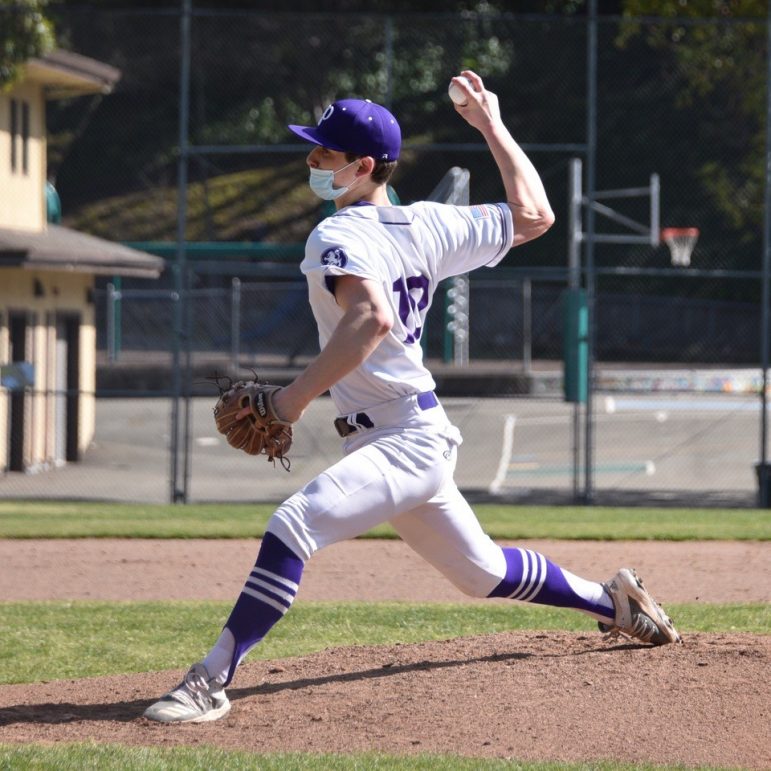 Cougar started Ryan McGillicuddy matched zeroes for the first three innings, shutting Piedmont down on one hit.
Senior Cal Barna came on for the Highlanders in the fourth inning. After the first two batters reached base, Junior catcher Davis Alazraqui made a big play by picking the runner off second. Barna settled down with two strikeouts to retire the side.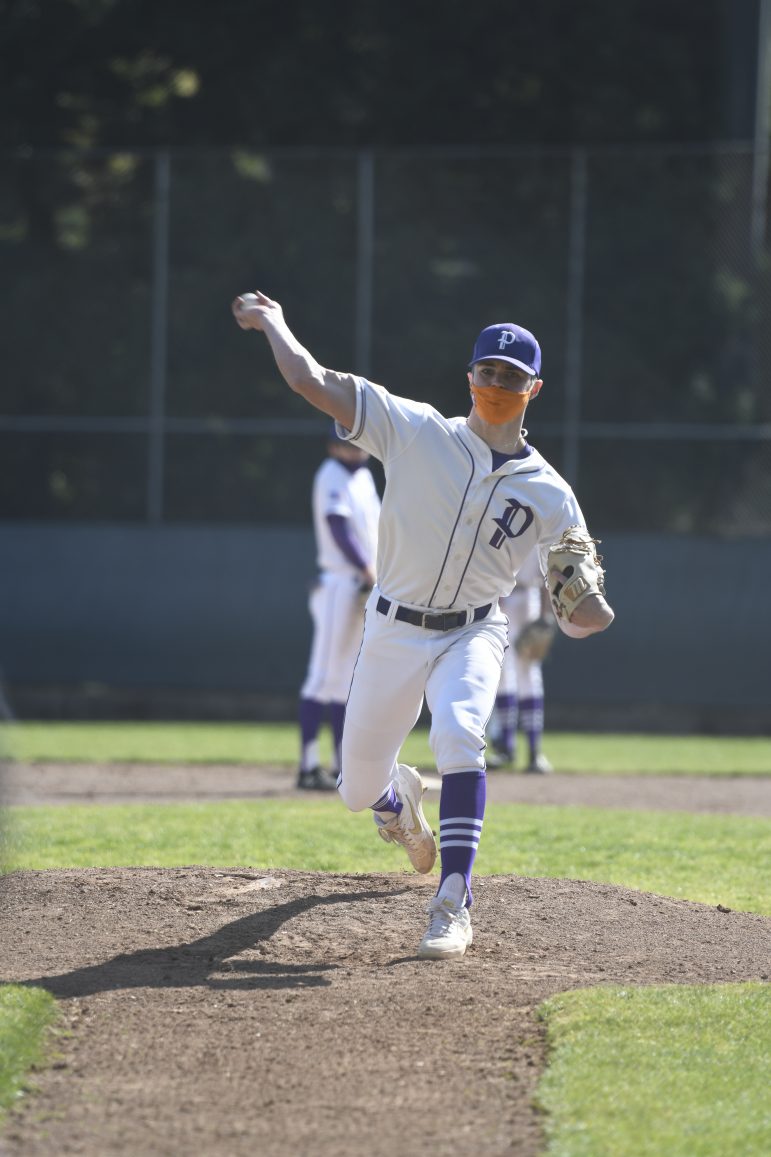 Piedmont threatened in the its half of the fourth. Senior Lars Derr led off with a double, and junior Evan McConathy walked. But McGillicuddy found his form, striking out two and inducing a pop-up to defuse the rally.
The Highlanders made some noise again in the fifth, loading the bases with two outs. But Cougar third baseman Pete Jorgensen made a diving stop of McConathy's hard grounder to end the threat.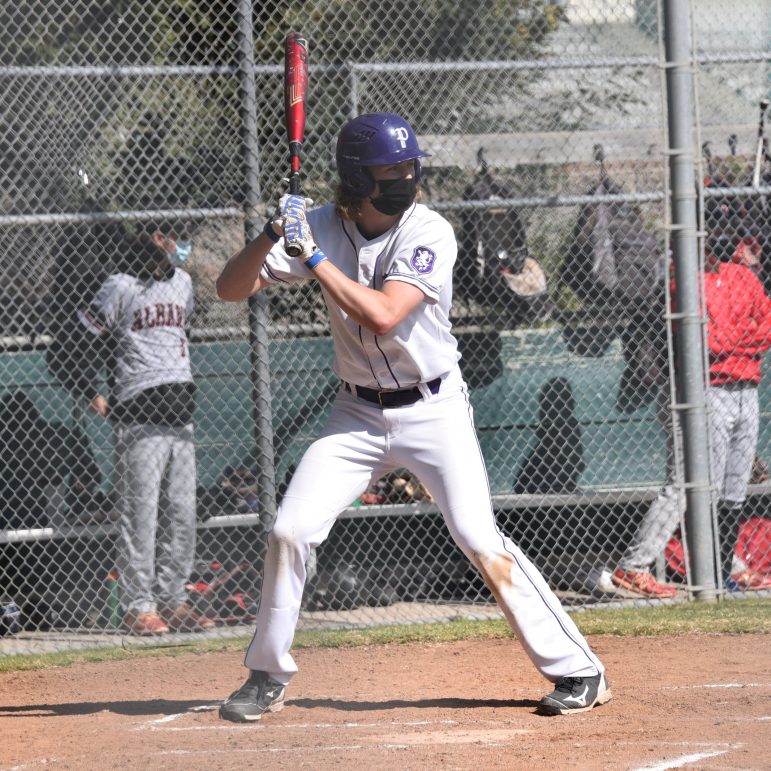 After a perfect fifth inning, Barna walked two in the sixth. Alazraqui again showed off his strong arm by throwing out a Cougar base stealer. An infield hit and another walk loaded the bases with one out, and senior Aiden Mitchell came on in relief. A hit-by-pitch and bloop single plated two runs for Albany. Aikawa and junior shortstop Nico Defazio turned a nifty double play to end the inning.
Down by two and facing new Cougar pitcher Jim Lazardo, the Highlanders rallied. Junior Alex Tafapolsky led off with a walk, and Alazraqui reached on an error. Sophomore Ryan McConathy bunted both runners over. Mitchell then grounded to third, and Albany's third baseman overthrew the catcher, allowing Piedmont to narrow the lead to 2-1 and leaving runners at 2nd and 3rd with one out. With the infield in, junior Will Sprague hit a hard grounder, but unfortunately right at the shortstop, who threw Alazraqui out at home. The inning ended on a pop out to the pitcher.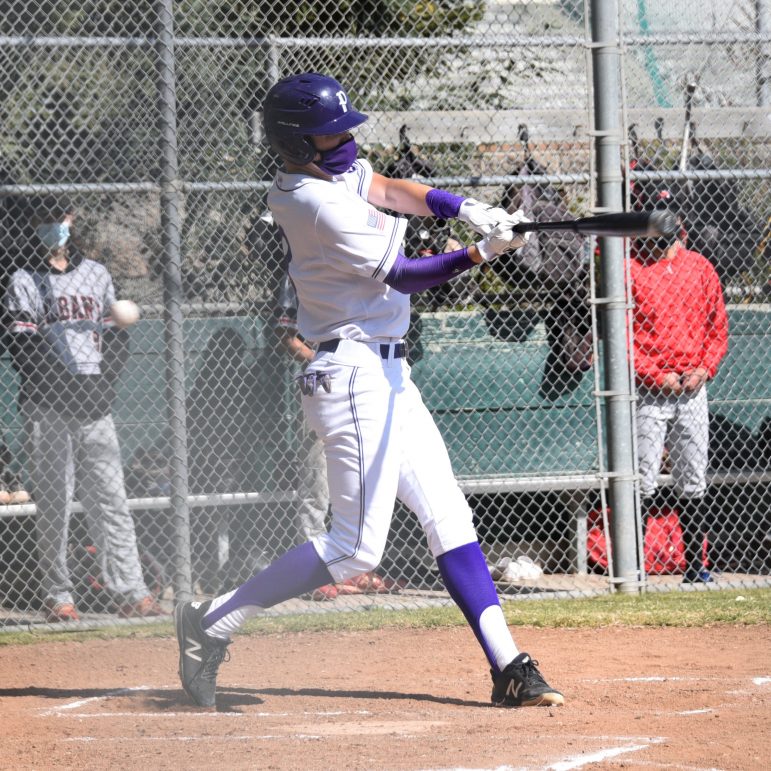 Mitchell pitched around a one-out double in the top of the 7th, but Piedmont's final at-bats produced no base runners.
Highlander coach Eric Olson was upbeat despite the close loss: "It was obviously great to be back on the field watching the boys compete.  Opening day is always special, but this one meant a little more.  It was a well played game on both sides, especially the pitching by both teams.  The game could have gone either way, but Albany was able to make one more play than we were and came out on top.  Even though we came up short on the scoreboard, everyone had a great time and remembered why we love this game."
Piedmont plays Oakland Tech next at 2 pm on Saturday, March 20 at Witter field.
Photos by Mark Aikawa and Julie Moll