After a tough opening day loss to Albany, the Highlanders won two one-run games behind strong starting pitching and some timely hitting, including a walk-off single by Lars Derr against Mt. Eden.
Piedmont 2, Oakland Tech 0
Piedmont hosted Oakland Tech on March 20, looking to avenge last season's 8-1 loss. Senior Cal Barna toed the rubber, and was impressive throughout his five inning outing. His only trouble came in the first, when a one-out double put runners at second and third. A pitch got past junior catcher Davis Alazraqui, but he reacted quickly and flipped to Barna for the out at home.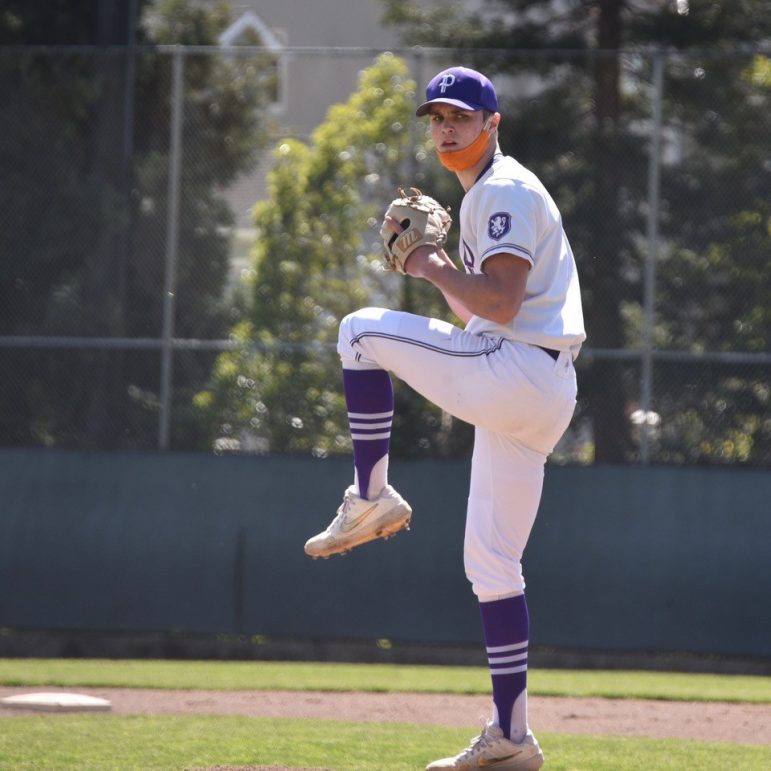 Barna settled down after that, retiring the Bulldogs with a potent mix of fastballs and off-speed pitches. He gave up no runs and only three hits, walked one, and struck out 11.
Barna said that he was "well-prepared. Davis and I had a great thing going in the battery. Fastball and sinker are my go-to pitches, but I was able to command my slider too."
Oakland Tech's Isaac Lucas matched Barna over the first four innings, allowing no runs, just two hits and two walks, and notching seven strikeouts.
The Highlanders scored first against new Bulldog pitcher Matt Paltiel in the bottom of the fifth. Senior Garren Riley was hit by a pitch to lead off the inning, and one out later sophomore Michael Aikawa doubled him home. Piedmont scored an insurance run in the sixth when junior Nico DeFazio singled, reached third on an error, and scored on Alazraqui's RBI groundout.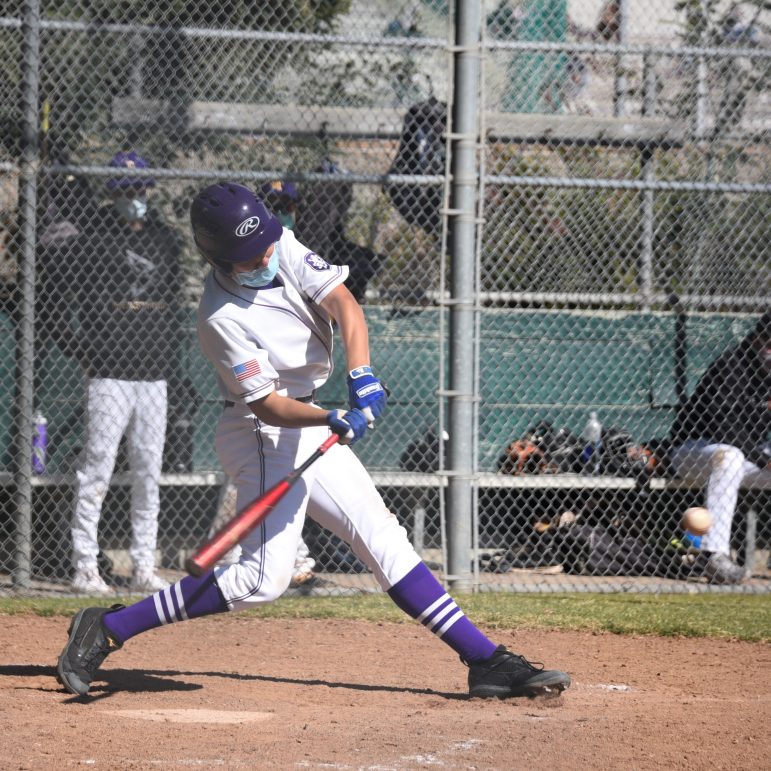 That was all the Highlanders would need, as senior Julian Scherman relieved in the sixth and pitched two scoreless innings for the save.
Piedmont 5, Mt. Eden 4
Piedmont took Witter field again on March 22 against West Alameda County Conference rival Mt. Eden. The Highlanders answered coach Eric Olson's call to score more runs by plating two in each of the first two innings. In the first, Aikawa walked, DeFazio doubled, and senior Lars Derr drove in two runs with a classic Piedmont single off the right field fence. Derr repeated the feat in the second, scoring Scherman and junior Will Sprague with a well-placed grounder between short and third.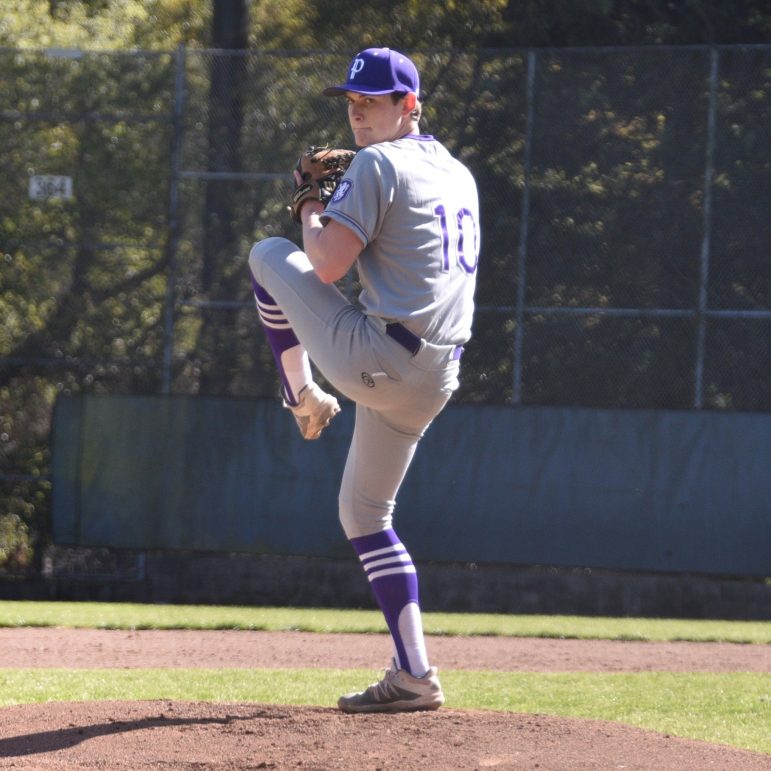 The four runs seemed like more than enough as senior Ben Levinson went to work on the mound. Levinson had a mix of pitches working, relying on the fastball but keeping the Monarchs off-balance with off-speed pitches as well. He had a perfect game through four innings, striking out 10 (including eight straight at one point). Mt. Eden broke it up in the fifth with a single and walk, but Levinson recorded his final strikeout with runners at second and third to end his scoreless outing.
Levinson praised his teammates for "pulling together for an exciting win. I felt good on the mound today, got into a good rhythm out there. The fastball was my out pitch, but the curve and change-up were working pretty well too."
Piedmont failed to add to the lead going into the sixth inning, and Mt. Eden mounted a furious comeback. Two hits, a walk, and two hit batters sandwiched a Highlander error to tie the score; all four runs were unearned off reliever Aiden Mitchell.
Scherman came on in the seventh and escaped a first and third jam by inducing an infield pop-up for the third out, setting the stage for Derr's heroics.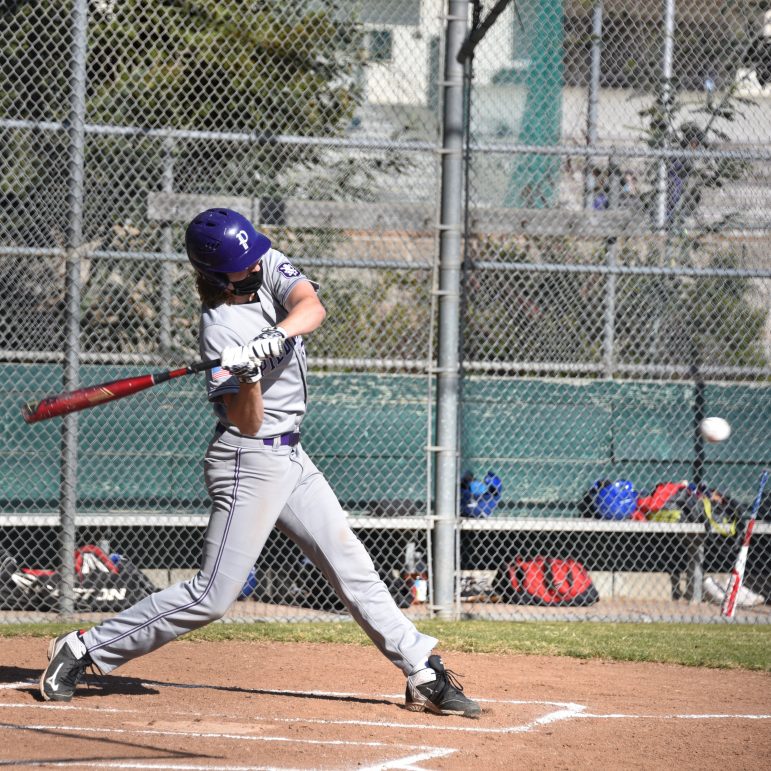 DeFazio led off the bottom of the seventh with a long drive to left, which the Monarch's left fielder dropped for a two-base error. With a base open, Mt. Eden's coach mystified the crowd by deciding to pitch to Derr, who had notched his third single of the game with a rocket up the middle in the fifth. He fouled off the first four pitches before blasting another rightfield fence single, with DeFazio trotting home to cap the walk-off win.
Derr said that "going into my first at-bat I was the most comfortable and relaxed I had ever been while hitting… At the end, I swung at about four pitches over my head, which I luckily fouled off. I finally squared up on the high outside pitch and timed it perfectly… After that hit I was just so happy that we even got to be on the field considering there was a chance the season might not happen."
Coach Eric Olson was happy with the win, praising the team's resilience after losing the lead.
The Highlanders have four more games in the next week, including a home and away series against Hayward on March 24 and 26; a rematch at Mt. Eden on March 29; and an away game against Berkeley on March 30.
Photos by Julie Moll