Mustang Ghosts vs. Jet Hawks
The Ghosts faced off against the Jet Hawks in the third game of PBSF Mustang opening weekend, winning 12-5.
The Ghosts started off with a 3-run inning, featuring RBIs by Gael Fierro and Dylan Jerez. The Jet Hawks came back with a 5-run 2nd inning, with Preston Baenen tripling (his second of the game) and Cyrus Emanuelson clearing the loaded bases with an inside-the-park homerun.
The Ghost defense was the star against a power-hitting Jet Hawks lineup. In the 4th inning, Teddy Johnson kept a 0.00 ERA in his Mustang debut on the mound, thanks to a diving catch by Gael Fierro in center field and Aidan Shartsis at catcher throwing out a Jet Hawk trying to steal second, with shortstop Eli Posamentier applying the tag.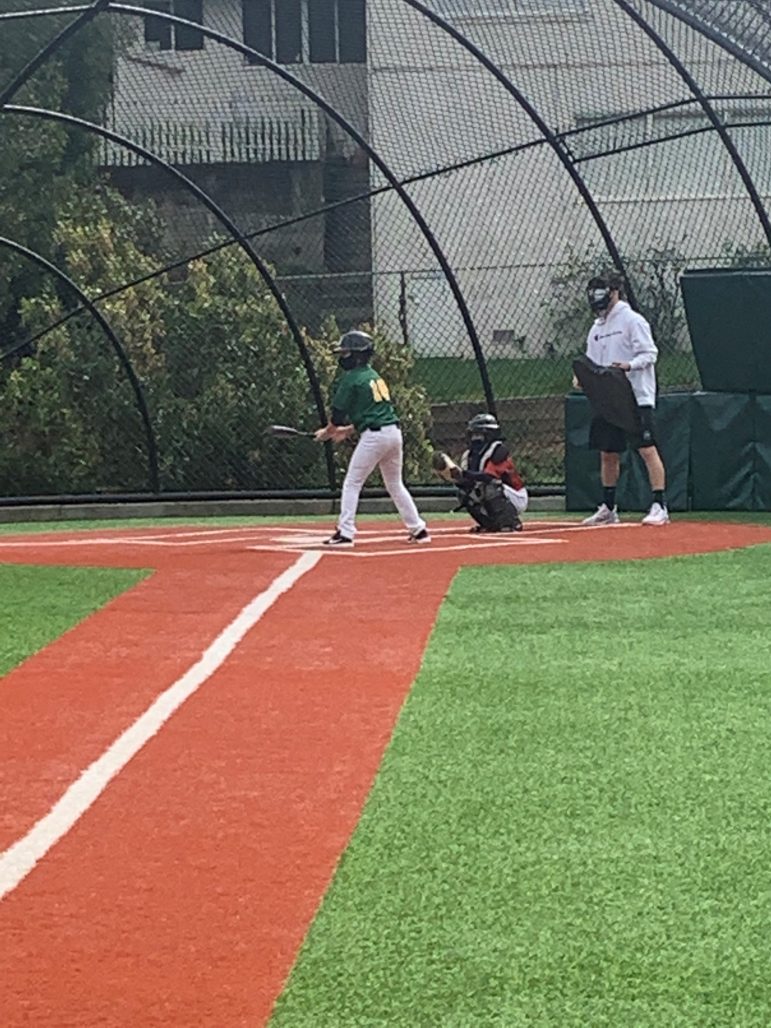 Bronco Storm vs. Gators
Four pitchers combined for the Storm to no-hit the Gators in Bronco Division (U12) play on a beautiful Saturday morning at Coaches Field. The Storm cruised to a 17-4 victory.
Ace Mikey Swei led things off for the Storm. William Carter pitched three innings of middle relief, John Bunje shut down a Gator rally late, and Drew DeVries closed out the no-hitter.
The combined effort outshined a stellar individual outing by Gator Thomas "The Train" Moise. The Train surrendered just one run on one hit over four innings, striking out a season high 11 and walking zero.
The seventh and final inning proved big for the Storm, scoring six runs with RBIs from Sean Heafey, Nolan Walsh, and Uchenna Nwatu.