Today was the first day of in-person school in a year for many 9th and 10th graders at Piedmont High School. Alameda County officially entered the Red Tier last week, triggering the switch to a hybrid model of learning. Grades 11 – 12 will return next week.
Piedmont Middle school also started phasing in 7th and 8th graders this week.
(Photos by Julie Reichle unless otherwise noted.)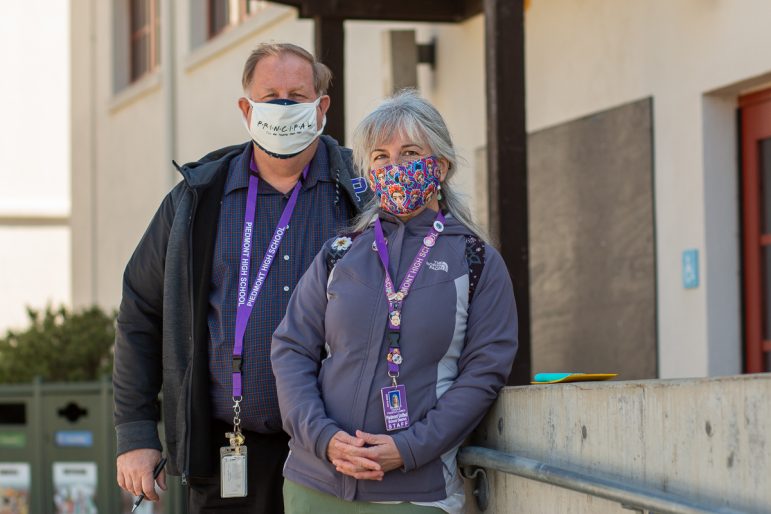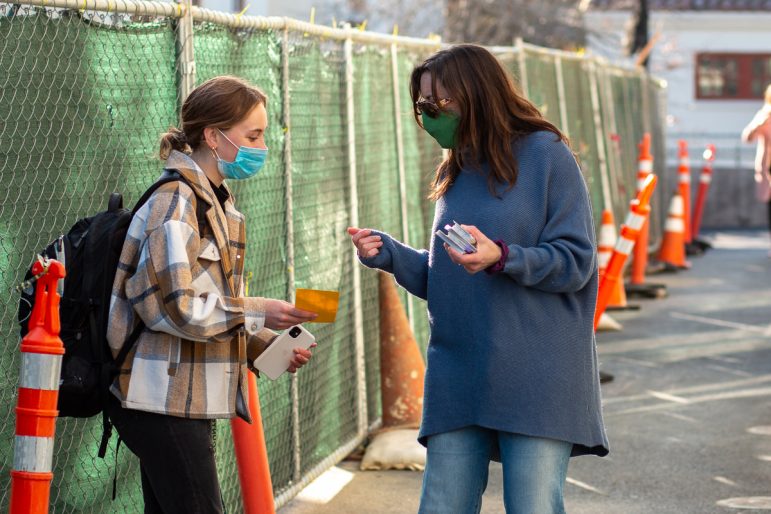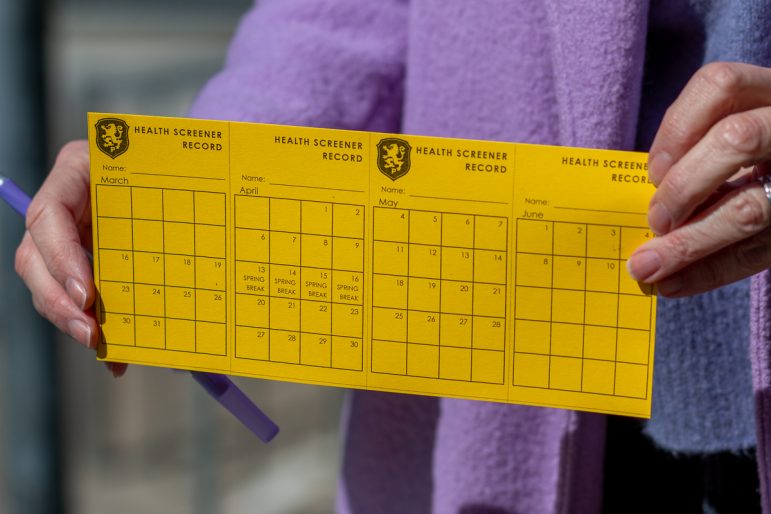 Piedmont Middle School prepared to welcome groups of seventh and eighth graders back on campus. The sixth graders returned at the end of February.
(PMS photos courtesy of Cori Kau)