The annual Piedmont Community Church trip to Mexico has been canceled again, the second consecutive year the charity mission was lost to the COVID-19 pandemic.
The annual trip gives local high school students a chance to build housing for needy families. Many Piedmont High School students participate in the trip all four years and look forward to serving a student leaders as seniors.
"It's a super-big bummer," Piedmont senior Alden Heske said. "Especially having this opportunity to be a leader. I was really looking forward to making those connections to the families and the kids and growing closer with the team. You leave having this massive experience that you've done so much good."
Said senior Bridget Bentley, "I think in the beginning, I had no idea what it was going to be like now with the situation with COVID. As time crept on, I think I realized it probably wasn't going to happen. I think I knew deep down it wasn't going to happen but I was trying to remain hopeful."
Plans for the trip start in the fall with teams of students set up. The trip normally takes place during Spring Break.
"Mexico is so far behind," Piedmont Community Church Pastor Scott Kail said. "They haven't vaccinated their medical workers yet. They think they might allow small groups come down in the fall — but not the size of our groups."
The Piedmont group has been over 300 some years. Plans for this year were scaled back to about half, according to Kail, but the realities of the pandemic just wouldn't let it work.
Each group of about 10 students along with adult volunteers would work on one house. Heske said meeting the families was a highlight.
"The first memory I had was building the house and meeting the family," he said. "There were three little kids – two little boys and one little girl. We brought them toys so they could play with them and hang out with us on our last day. There was a boy, 5 or 4, Daniel. He was running around the house and he thought he was Spiderman. He was so grateful that we were there and that feeling really solidified that great feeling that we were there."
Bentley had similar feelings.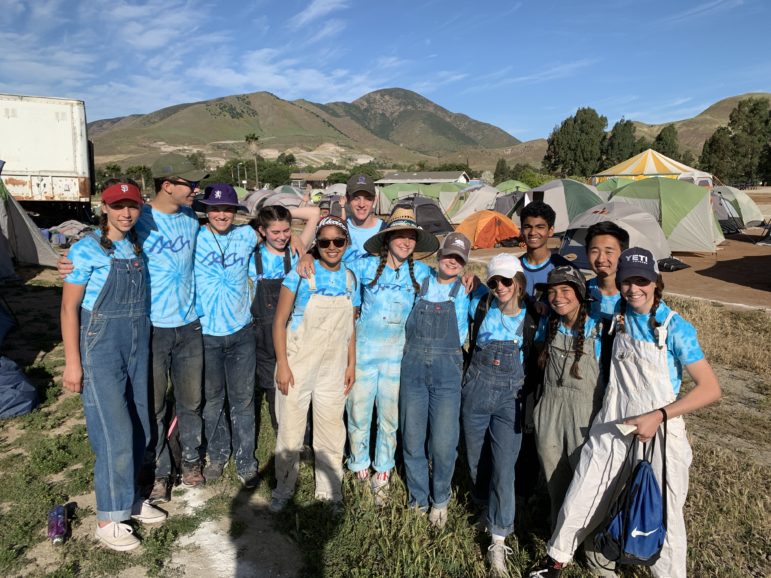 "It's so amazing to see this group of 12 people thrown together for a week and learning how to bond with that team," she said. "And really help a family."
Teams had been preparing, although in person meetings were replaced with online get togethers.
Kail said the group will be helping out locally during Spring Break.
"We're going to work on food distribution in Emeryville," he said. "We put together hygiene packs. Pair of socks, toothbrush and toothpaste."
The hope, of course, is that next year the kids will finally be able to go again.
"I think people should definitely still try to go on the trip," Bentley said. "Hopefully, people will have the vaccine."
"It's one of the best experiences in high school. I hope people keep the same hype around it."

PHS senior Bridget Bentley