The Piedmont High School girls lacrosse team normally thinks about the North Coast Section playoffs. The Highlanders are (still!) the defending NCS Division 2 champions and will hold that title into the 2022 season, since there will be no NCS playoffs in any sports this year.
But don't suggest the expectations are any different for Piedmont.
"Every one of those players are varsity players," coach Carlton Chan said. "To tell them we don't have expectations is tough. Before the (season-opening) Acalanes game, they were nervous. Because they really want to win."
"We practice like we are going to play in NCS. So nothing has really dropped off. Except in my mind we know we're not going to go to playoffs."
Chan did allow that not having to worry about playoffs may change a few things in how he handles his players – it's a chance to play younger players more than he might normally do.
"It allows me to develop the JV players a little more," he said. "It allows me to bring up JV players regardless of the score. When not playing for NCS, you don't have to be perfect."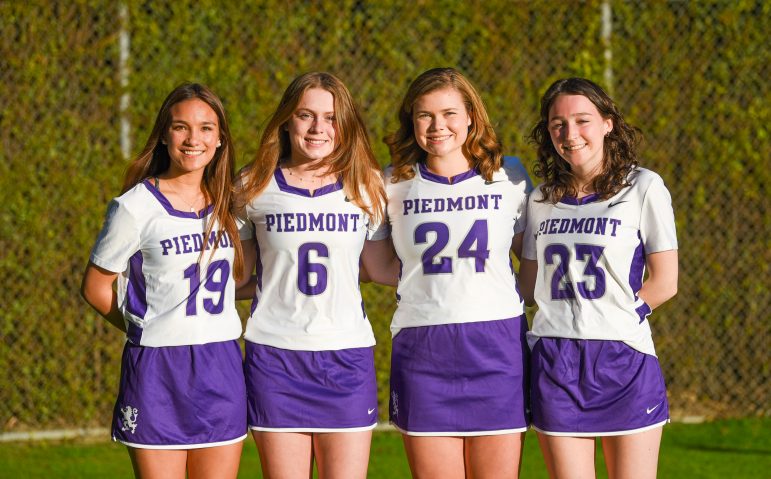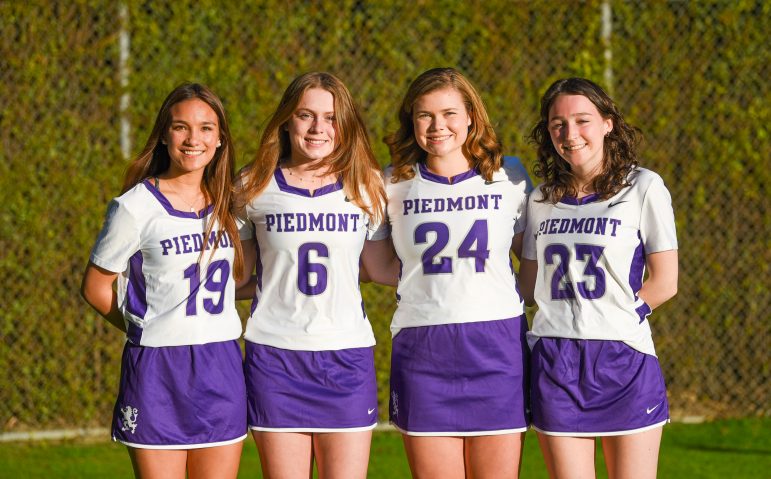 The Highlanders will have talent, if not quite "six players heading to play in college" talent, as in the past. Senior Sadie Tschider is back, adding a little bit more goal scoring to her repertoire. Tschider is one of the top passers in the Bay Area, but will probably fill a little more of the goal-scoring need this season.
"Sadie has to be more aggressive," Chan said. "She is looking to do both. We have a lot of athletes, but nobody who can catch a ball with a defender riding on their back. Because she has fewer options, (she'll have to score more goals)."
Tschider is one of the team captains, and Chan said she has been a leader all four years she has played at Piedmont.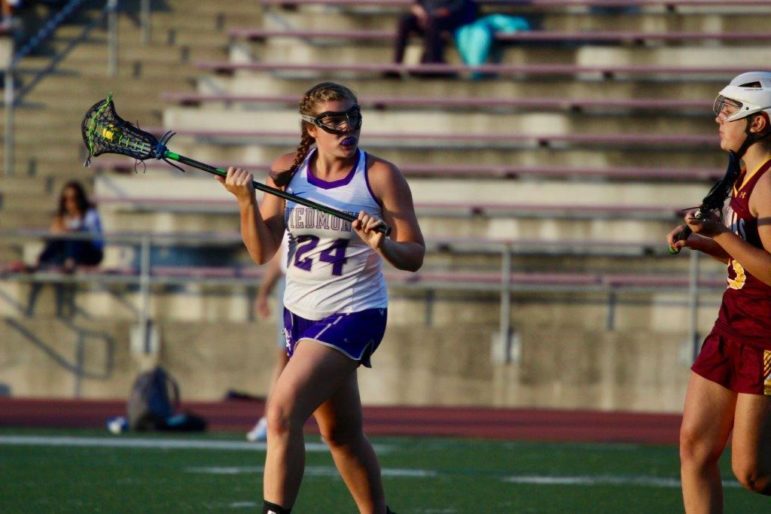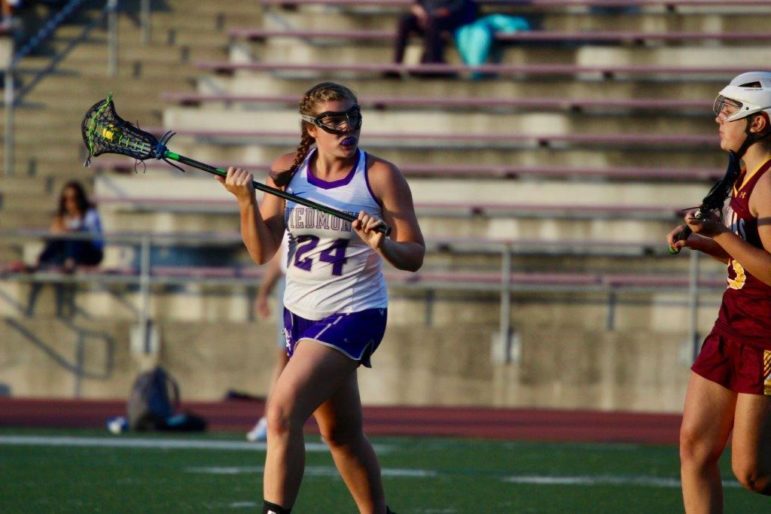 "She has always been a leader," he said. "We saw this when she was a freshman that she was certainly mature beyond her years. She had a way of calming the group as a freshman. She always knew what to say in a huddle. We're playing some really tough games, everybody's excited, and Sadie would say something to take them down a notch and get them re-focused."
"In the Acalanes game, we had three new JV captains. She (Tschider) showed up. She came out there because she thought it was her responsibility to help set up the field. Now she's showing this freshman and the two sophomores what to do."
Caroline Devine will also be a key.
"I've coached Caroline since she was in seventh grade," Chan said. "She has always been a competitor, a really smart player. And how hard she works on the field."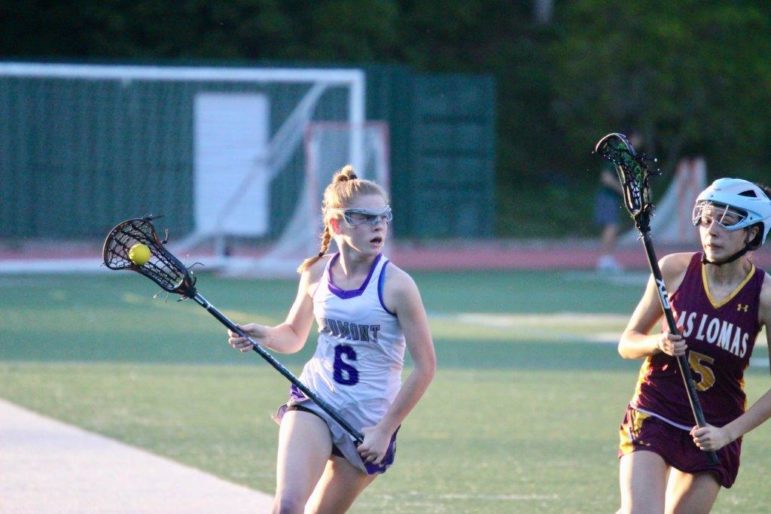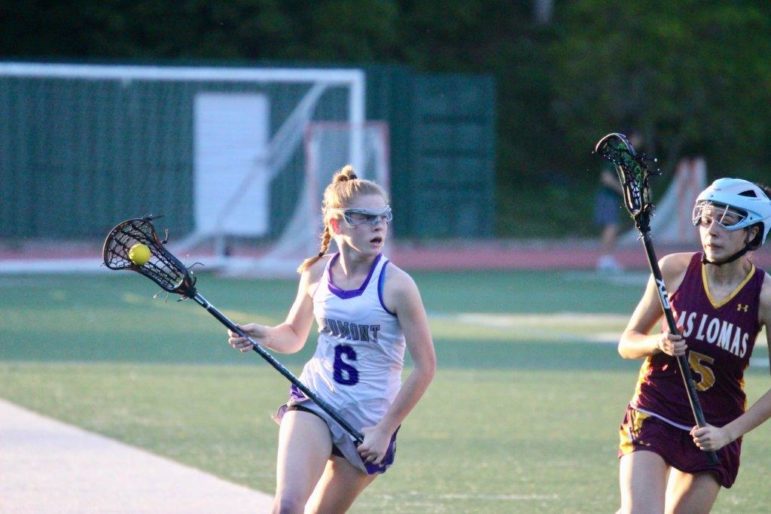 Chan said Devine will play up front, middle, and back on defense.
"We'll throw her anywhere – she has to be on the field," Chan said.
The top two defenders will be Bella Kjellan and Maya Galbreth. In the opener against Acalanes, the Highlanders were double-teaming star player Grace Gebhardt, which meant the rest of the defense had to rotate to cover the other Dons.
"They're the ones who have to direct all the other defenders as they come in. They really understand that role," Chan said. "You can hear them. We don't have any Division 1 players and Grace Gebhardt is a Division 1 recruit. When we double her, we're down one defender."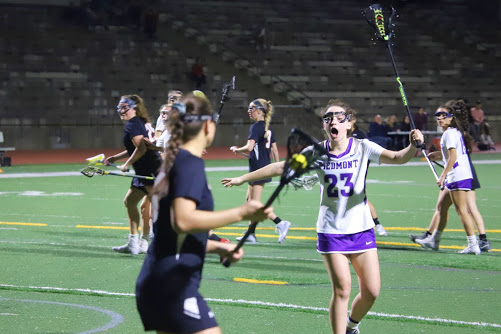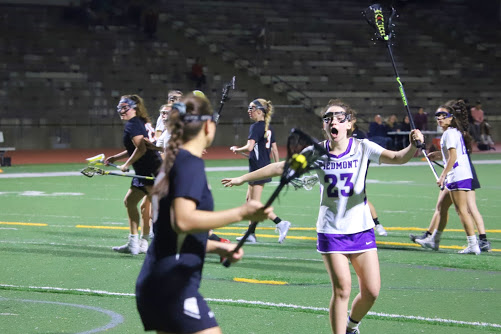 "They really understand that low defense. Watching that game, I was very happy with how they directed traffic on the fly in the moment."
Sophia Ethington will be the starter in goal, with sophomore Lindsay Kottle as the backup.
"Sophia was always athletically good," Chan said. "She was always going to be the goalie. It wasn't even close. But Lindsay from last year to this year is night and day. So now we play a two-goalie system. Sophia plays the first half and Lindsay plays the second half.
"In Lindsay, we saw this ginormous step at a really tough position."
All of this was on display in the Highlanders' 13-12 win at home over Acalanes on March 9. Devine had five goals, and Tschider added three along with two assists to pace the offense. Katherine Kinne had three goals, and Carly Roitblat and Charlotte Theut had one apiece.
Gebhardt played as advertised – she scored seven times. Coco Fellner had three, but the rest of the Dons had just two and it was enough for Piedmont to get the win.
Photos by Todd Marshburn