All around town last weekend, games were being played, and from the newest, youngest of players to the seasoned ones, kids were in full swing, running bases and making catches.
While it wasn't the typical Opening Day fanfare with guest speakers, singing of the National Anthem, first pitch being thrown by youngest and oldest players, all culminating with teams running through the balloon arch, the familiar sound of that crack of the bat filled the air across the fields in Piedmont.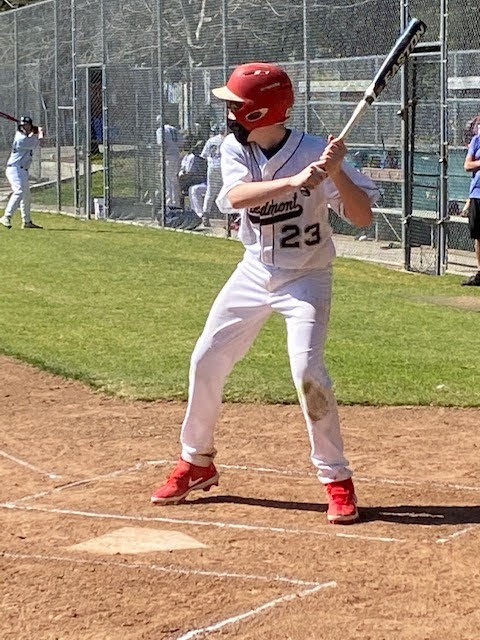 In the outfields, socially distanced parents commented on how fulfilling it was to be back, watching their kids with smiles on their faces, happily engaged in real, not virtual, life with their friends, coaches, and fellow players.
Moving from Purple Tier into Red, and other changes at the county level ultimately allowed for games to be played. Piedmont Baseball Softball Foundation President Mike Bishop commented:
"Today is the culmination of months of effort from so many people, from the PBSF Board and coaches, to the Piedmont Recreation Department to Piedmont Unified– and a lot of patience and flexibility from our 500 PBSF families. My thanks and gratitude goes to all those involved. Seeing and hearing the laughter and cheering from the kids and the fans is especially satisfying after almost a full year since our last spring games. It's a great day for our community."
Other coaches received lots of heartfelt thank yous from parents for PBSF's small role in bringing the community back together. Softball teams are practicing and games will begin the weekend of March 20.