Pickleball in Piedmont is growing in popularity with three sites open to players. Currently, courts are available at three locations in Piedmont: Piedmont Middle School and Linda Beach and Hampton parks.
Pickleball is a slightly slower version of tennis or other racket sports, usually played on a court the size used for badminton. The courts at the middle school are designed for pickleball, while tennis courts with extra lines painted on them are used at the parks. Players are not allowed to volley near the net and must let the ball bounce before volleying. The game is very popular with older players, but is open to all ages.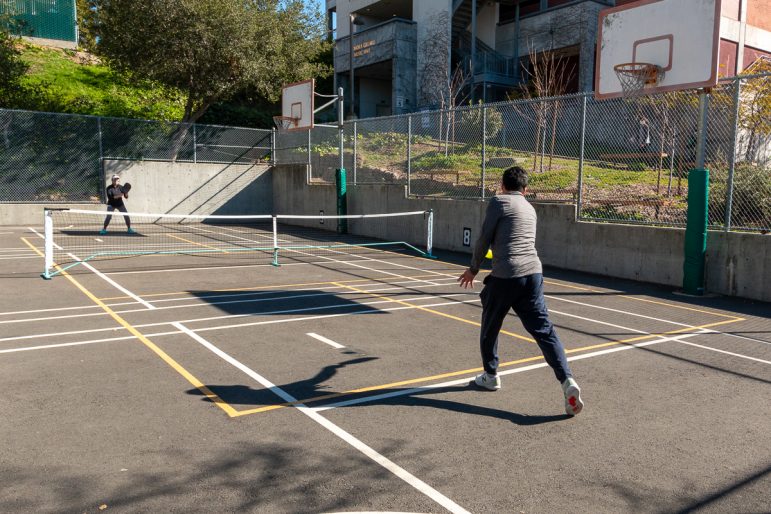 The schedule as of the start of 2021 is Mondays at PMS, 9 a.m.-1 p.m.; Tuesdays at the Linda Beach tennis courts, 10 a.m.-1 p.m.; Wednesdays at the Hampton tennis courts, 12:30-3 p.m.; Thursdays at Linda Beach, 10 a.m.-1 p.m.; and Saturdays and Sundays at PMS, 9 a.m.-2 p.m. There is no play on Fridays.
Finding hours to play has required negotiations. The park courts are shared with tennis players. The Piedmont Unified School District can't make the school courts available during school hours. A subcommittee dedicated to pickleball and tennis reported to the City Council in November, 2019, that discussions on expanding hours for pickleball at the middle school are ongoing.
Play is on a first-come, first-serve basis. Volunteers sometimes are present to help "handle the demand and make sure everyone is playing safe," Piedmont Recreation Director Chelle Putzer said. Recreation Coordinator Steven Chavarria and Recreation Supervisor Jackson Stevens oversee pickleball programming for the Recreation Department.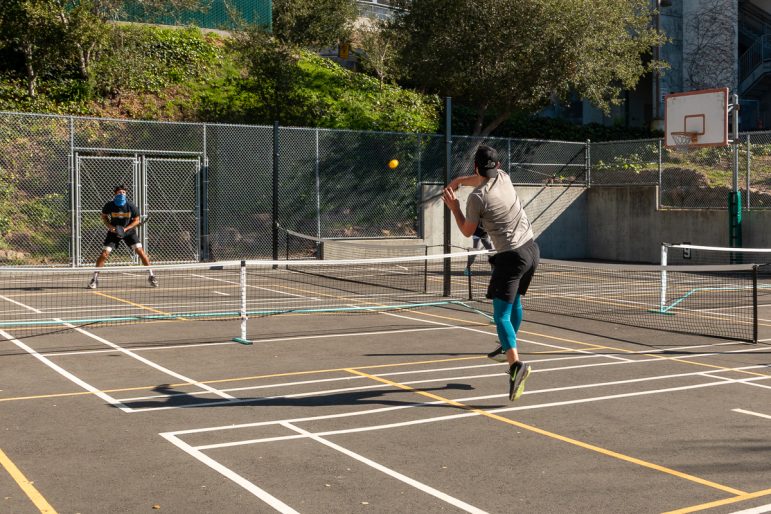 The subcommittee considered adding it to the Recreation Department reservation system when it was introduced on a trial basis in 2019, but determined that there was not yet a consensus to add it to the system and that many pickleball players prefer the social aspect of the game. Much like pickup basketball courts, players can call "next" by putting their rackets through the fence.
The subcommittee said it could revisit the issue in the future, especially if hours were expanded for court use at the middle school. Now-City Council member Conna McCarthy was a member of the subcommittee. She said that if participation is now robust enough to justify using the city's reservation system, it might be time to revisit the issue.
"My impression (at the time) was they had a real good ability to share and self-regulate," McCarthy said.
Piedmont resident Laura Pochop said she has not played since the pandemic, but would be in favor of reservations for about 45 minutes.
"I think I would like it if it could be reserved," she said. "It's a drag to go and wait around when you want to exercise."
According to Putzer, during the pandemic, masks are required and only singles play is allowed unless the doubles players are from the same household. PUSD expanded use at Piedmont Middle School during the pandemic, which allowed more people to play. But as some students have returned to campus, that's no longer possible.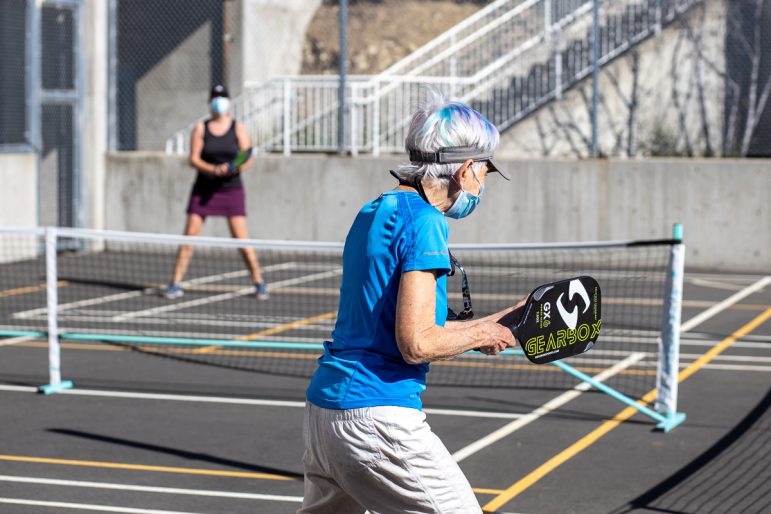 "Pickleball play is a bit different than tennis play in that there is more of a group/community of players who arrive at the courts to play and they rotate through the courts," Putzer said. "In general, pickleball games are much shorter and faster than tennis so the courts turn over quickly. The pickleballers also designate courts for more beginner players and other courts for more advanced play."