Black History Month virtual events | Oakland Public Library | Feb. 2021
Family story times, a Black Culture Fest and YA poetry reading, virtual African Dance classes, a Black history discussion on Afrofuturism in films, music, and fashion, or a Black History Month online trivia event focused on famous members of the African Diaspora — the Oakland Public library has it all.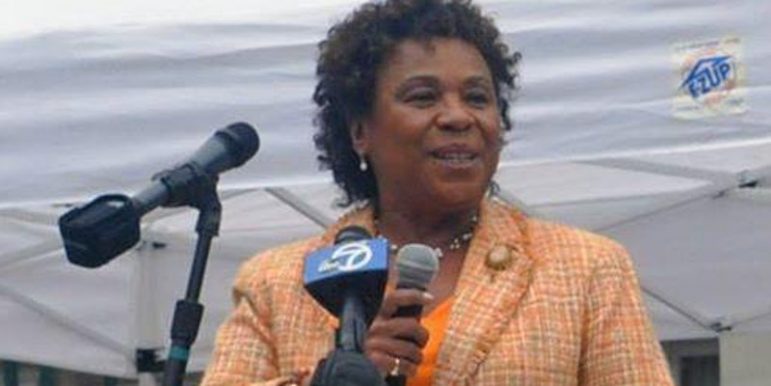 Oakland History Center librarian Dorothy Lazard will launch the month-long celebration of Black history with a terrific, energetic program on February 3 featuring four Bay Area Black women who rose to prominence in 2020. The panel's impressive list includes Alicia Garza, principal of the Black Futures Lab and co-creator of Black Lives Matter; newly-elected Oakland councilwoman and Moms4Housing advocate Carroll Fife; Linda Burnham, co-founder of the Women of Color Resource Center; and local author and former Black Panther Party newspaper editor Judy Juanita. Some events require registration; all are free of charge.
February 1-28 | Virtual | Click HERE for more information.
---
Dr. Larry Ward – America's Racial Karma: An Invitation to Heal | Feb. 4
Zen Buddhist teacher Dr. Larry Ward was shot at by the police as an 11-year-old child while playing baseball. The childhood trauma was further exacerbated during his adult years after his home was fire bombed by racists. In retreat at Plum Village Monastery in France, Vietnamese peace activist Thich Nhat Han's Zen teachings led him to healing.

Ward today writes; "I am a drop in the ocean, but I'm also the ocean. I'm a drop in America, but I'm also America. Every pain, every confusion, every good and every bad and ugly of America is in me. And as I transform myself and heal and take care of myself, I'm very conscious that I'm healing and transforming and taking care of America." Ward's short essays suggest pathways to exit repeated cycles of anger, denial, bitterness, pain, fear and violence. His work as director of the Lotus Institute and as an advisor to the Executive Mind Leadership Institute at the Drucker School of Management, in Claremont, California — along with 25 years experience leading individuals and organizations to transformative change — provide a unique platform to deliver messages of healing to people in a world still broken by racism and social division.
Feb. 4 | 6:00 – 8:00 p.m. | Free at Book Passage | Click HERE for information
---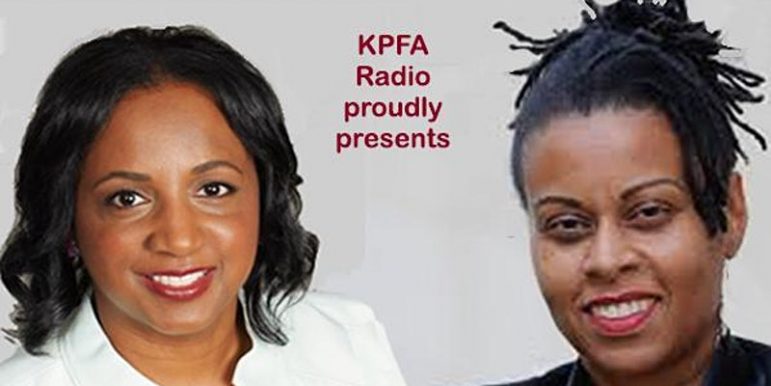 Daina Ramey Berry & Kali Nicole Gross: Black Women's History of the U.S. | Feb. 4
KPFA Radio 94.1 FM and Marcus Books present authors and historians Daina Ramey Berry and Kali Nicole Gross in a conversation about American history from the perspective of Black women.
Berry has written seven books and is a Professor of History and Associate Dean of the Graduate School at the University of Texas. Four-time author Gross is the Martin Luther King Jr. Professor of History at Rutgers University, New Brunswick. Included in the stories of Black women who played pivotal roles in American history are women who are cisgender and transgender, rich and poor, educated and uneducated, reformers, enslaved women, artists, activists, imprisoned women leaders, and everyday folks whose contributions are wide-ranging and complex.
Ibram X. Kendi, author of Stamped From the Beginning, calls the book "Remarkably comprehensive and accessible, introductory and sophisticated, two groundbreaking historians have come together to produce a new history of Black women in the United States."
Feb. 4 | 7:00 – 8:30 p.m. | $5 – $20; suggested donation $5 – $20 | Tickets and information HERE
---
Conversations with Authors: Vendela Vida | Feb. 13
Award-winning writer Vendela Vida is the author of six books (Let the Northern Lights Erase Your Name and The Diver's Clothes Lie Empty, among others) and a founding board member of 826 Valencia, the San Francisco writing center for youth. The Bay Area-based writer's newest release tells the story of female friendship, a witnessed crime about which they disagree, a rupture and betrayal of their relationship, and a disappearance that sets an entire community on edge.
Vida is notably a founding editor of The Believer magazine, and co-editor of The Believer Book of Writers Talking to Writers and Confidence, or the Appearance of Confidence, a collection of interviews with musicians.
Feb. 13 | 4:00 – 6:00 p.m. | Free | Click HERE for more information
---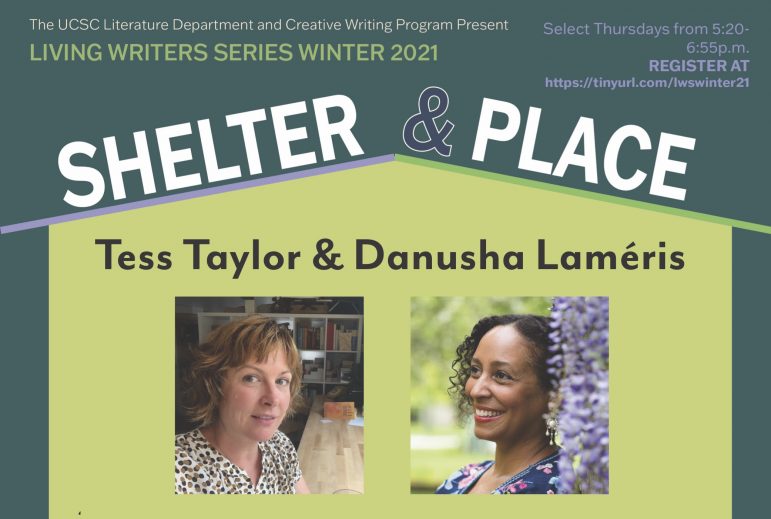 Living Writers Series: Tess Taylor & Danusha Laméris | Feb. 25
The UC Santa Cruz Literature Department and Creative Writing Program hosts a series of winter 2021 events titled "Shelter and Place." Zooming in on world-building, sheltering, and establishing safe harbor during divisive times, Bay Area-based poet Tess Taylor (The Misremembered World, The Forage House, Work & Days — named among The New York Times' best books of poetry of 2016 — Rift Zone and others) is joined by prize-winning poet/author Danusha Laméris (The Moons of August). Together, the writers unveil the tools and practices that enabled and defined their creative processes before and during the pandemic. The invitation to look behind the curtains, along with readings of select works, offers a rare glimpse into two living writers' worlds and relationships to place, people, and society.
Feb. 25 | 5:20 – 6:55 p.m. | Free | More details HERE