Donations to the Piedmont Beautification Foundation and/or the Asian Pacific Fund may be made in memory of the 28-year-old filmmaker.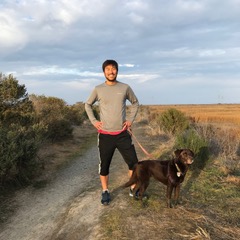 Ralston Peregrine Louie, 1992 – 2021
Ralston Peregrine Louie, age 28, passed away on January 31st, 2021, after a tragic swimming accident. Ralston was born on July 22nd, 1992 in San Francisco, CA to parents Robin Wu and Reagan Louie. He was the younger brother to sister Ryan Louie, age 32. He was a 6th generation Californian.

Ralston was smart, creative, athletic and incredibly driven in all aspects of his life. He attended Piedmont High School, where he was awarded Scholar Athlete during his senior year. He played on the Varsity soccer and golf teams all four years, and ran track. He also played on Bay Oaks club soccer teams. During his senior year, he organized Piedmont High School's first film festival, with Pixar's Peter Docter as the special guest judge.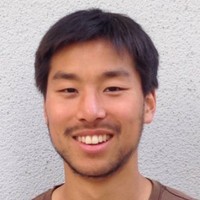 He went on to graduate cum laude from Williams College in 2014, majoring in Asian Studies. He then attended the University of Southern California School of Cinematic Arts graduate program in Interactive Media & Games. At USC, he was a recipient of the Asian Pacific Alumni Association Scholarship Award. He was to graduate in Spring of 2021.

During the past two years, he focused on his thesis project, entitled Wing Wor, an immersive and interactive virtual reality experience that takes the user into his ancestral home in China. In the Winter of 2019/20, Ralston and his father travelled together back to the village to take photos and film video for Ralston's master's thesis. Since his return, he had been working hard to finish what promised to be a breakthrough project.

From his family, Ralston always had a love for China and studied in Beijing during college. A fellowship allowed him to continue studying Chinese and live in Taiwan after graduating from Williams. He traveled throughout different cities and provinces of China as a young adult, eager to learn more about the history of his cultural heritage and gain a greater understanding of himself. Much of his studies, creative work and projects revolved around his roots and what it meant to be Asian American. Ralston always aspired to learn more. He carried a camera with him wherever he went, as a way to capture every moment he could. He was a true storyteller, someone who engaged with the world and found every opportunity to create work to share with others.

As an avid athlete, Ralston continued to find new forms of physical activity throughout his life. Growing up he played soccer, basketball, golf, football, ran track, and was an expert skier. He continued to play soccer at a collegiate level. After college, Ralston discovered a love for surfing, swimming, trail running, and biking. He enjoyed days where he could simply be outside, swim in the ocean and catch waves for hours. He was a true water man. During his time at USC he joined the Triathlon Team, learning to train for future races.

Ralston is survived by his parents, Robin Wu and Reagan Louie, and his sister, Ryan Louie. Donations in Ralston's memory may be made to the "Vivian and Stanley Wu and Ralston Louie Fund" of the Asian Pacific Fund at 465 California Street, Suite 809, San Francisco, CA 94104 or secure.qgiv.com/for/apfund.
---
Gifts in Memoriam
For those who wish to make a memorial contribution in Ralston's name, there are several ways to do so. His parents have created a philanthropic fund at the Asian Pacific Fund, and donations may be made by clicking HERE and then choosing "The Vivian and Stanley Wu and Ralston Louie Fund" from the drop down menu on the donate page.
Ralston's PHS classmates have also organized a memorial through the Piedmont Beautification Foundation for the gift of a memorial bench and tree to be placed in Dracena Park, across from the Louie/Wu home. They write:
"Ralston's death is a tragic loss that breaks our hearts and lets us feel the vulnerability of life and the importance of our connections.

If you would like to contribute to this Memorial Fund, donations of any amount are welcomed. Your contributions will be acknowledged by the Piedmont Beautification Foundation. . . .

"We hope that this Memorial will provide a place for classmates and families to gather and reflect, honoring the short but accomplished life of their friend and classmate, Ralston.

Thank you for your consideration of this request. Please feel free to share this information with others who may wish to contribute."
The cost of the bench is $4,000 and the tree $1,300, which includes installation/planting in Dracena Park.
To make a donation of $50, $100, or any amount, there are two ways to contribute:
Donate online HERE with the gift noted "In Memory of Ralston Louie"
Write a check to Piedmont Beautification Foundation with a notation that the donation is "In Memory of Ralston Louie" and mail it directly to Piedmont Beautification Foundation, Piedmont City Hall, 120 Vista Ave, Piedmont, CA 94611
---