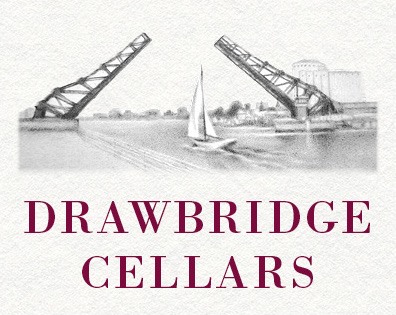 Many people have had to pivot due to the COVID-19 pandemic: Wayne Marzolf plunged. For roughly four decades, Marzolf and his older brother Roland helmed the family-owned Marzolf Brothers Construction company. Now, the younger Marzolf has scaled up a sideline operation to "reinvent" himself as a full-time winemaker. His private label Drawbridge Cellars wines can be found at Piedmont's Mulberry's Market, and in Alameda at Encinal Market and Asena, a Mediterranean-California style restaurant.
Marzolf has long been well-known in Piedmont for his go-to carpentry skills. Since 1995, he has traveled with Piedmont Community Church youth mission groups to Mexico to build houses. Pastor to Students Scott Kail calls Marzolf a stalwart team member, who brings considerable construction expertise and a knack for teaching kids to problem-solve.
Embarking on a mission trip with several hundred kids is an enormous undertaking. Marzolf advises on pre-departure pricing, travel, the number of houses built and more. During construction, he leads "The Rovers", adults who make the rounds between the project's homes in pickup trucks to help the youth and to insure quality levels are maintained.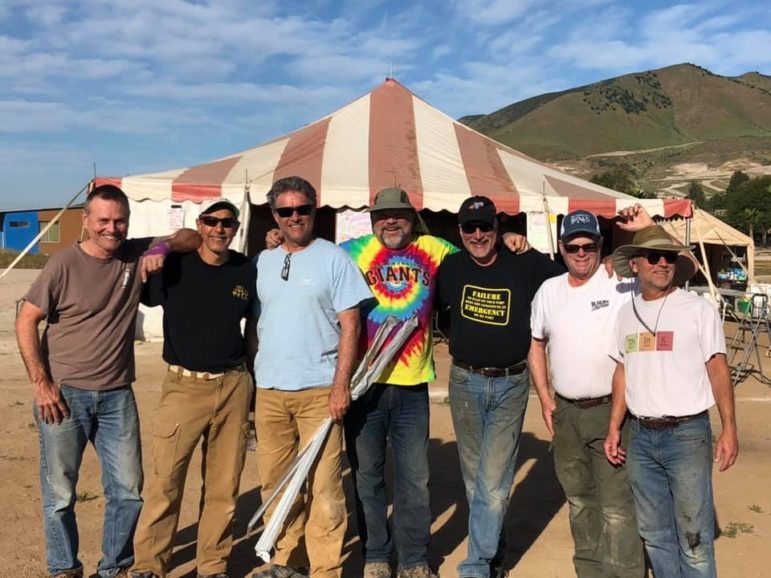 "Wayne is the fixer," says Kail. "He's the sweet, kind-hearted guy who arrives on site when you've made a dozen mistakes and the frame is leaning 45 degrees at the wrong angle … and he stays caring and compassionate."
Marzolf, in a separate interview, says, "My job is to make sure they're prepared, have a good time, and are productive. The kids, they go down to do a job. We position each team with the job that's appropriate to each teen. We match them with skills that set them apart or challenge them, but not so much they're discouraged. If one of our adult roving team has a problem, I'm the guy they come to because I've seen everything that can happen."
With international travel restrictions and local shelter-in-place protocols putting a halt to his customary out-of-town volunteer activities, Marzolf turned his unstoppable curiosity, a signature willingness to "go the extra mile" in any endeavor and considerable energy into developing his wine label. Drawbridge Cellars started in his Alameda basement; his interest in the process sparked after helping a friend at a winery in Eastern Napa County. There he noticed that a chemical involved in making wine was the same one he used in a decades-long beer-making hobby. "I mentioned it to him and he handed me the keys to his tractor and suggested I pick some of his late-hanging Zinfandels and Cabernet seconds. My brother and I made ten gallons of wine. Was it great? No, but I just kept going. That drive comes because I'm naturally curious about new things."
When the number of barrels filling his basement grew overwhelming, Marzolf moved the rapidly expanding wine business across the bridge that had inspired its name. Drawbridge Cellars' current digs are located on Chapman in Oakland's Jingletown area.
Originally, Marzolf sourced his grapes from "wherever." Soon, he realized grape selection was paramount and consistent relationships with specific growers were essential. "With grapes you have to be very careful because it has a huge impact on the final result. Most of my grapes come from certain growers in Fiddletown and in Plymouth. The soil is different there. But it's all about having a good partnership with the grower. You maker sure you keep that, and then together, you explore varietals."
If selecting grapes is mostly visual — Marzolf looks in clusters for lush grapes minus raisins — his process for identifying the best barrel for aging each wine is olfactory. "A winemaker said trust your nose when you flip the barrel and open it and smell it," he says. "If the barrels are stored for a long time after being chemicalized and it smells off to me, I won't use it."
Distribution during the pandemic has presented difficulties, but marketing he says is hardest. "Restaurants are pretty much out for this section (of wine) so it's the markets who'll carry the 2017s. We're starting to get people through the website wanting it shipped, but it's lucky for me I don't have to make a living off of it."
Most popular among the fruit-forward Rhone varietals in which Drawbridge Cellars specializes are the Zinfandel, Syrah, and a Grenache that Kail says "is great," while also recommending the Syrah.
Looking beyond the pandemic to a time when restaurants are fully open for indoor dining, Marzolf says he'll continue website and social media marketing, but will be relieved to return to sales practices he prefers. "It's all personal when I meet with someone and sample wines with them. I like the personal touch and I'll certainly keep that going. I do have friends willing to help open the door. I'll walk in and talk to people and it will be fun."
When Kail and the youth resume their Mexico trips, it's reasonable to believe Marzolf might return to helping out, taking week-long sabbaticals from wine-making to apply his never-ending supply of curiosity and know-how to inspiring youths and house-building.