February is Black History Month, but Black history permeates all aspects of life in the Bay Area. Our arts, culture and political legacy are all informed by the contributions of Black Americans, and this last year has made it undeniable how much is owed. We rounded up the best events to celebrate our Black communities, this month and all year round.
Center Theatre Group's "Not a Moment, But a Movement" (On demand, $10): Presented in collaboration with Watts Village Theater Company and The Fire This Time Festival, "Not a Moment, But a Movement" hosts a series of multidisciplinary arts analyses that explore the works of Black playwrights, musicians and performers and their contributions to their respective industries. The first episode features the work of Angelica Chéri with her one-person play "Crowndation; I Will Not Lie to David," the music of Jessica Lá Rel and the work of visual artist Kenyatta A.C. Hinkle. Each episode is prefaced by a discussion panel with long-standing Black artists to contextualize the movement. Find more information here: https://www.centertheatregroup.org/digitalstage/digital-stage-plus/not-a-moment-but-a-movement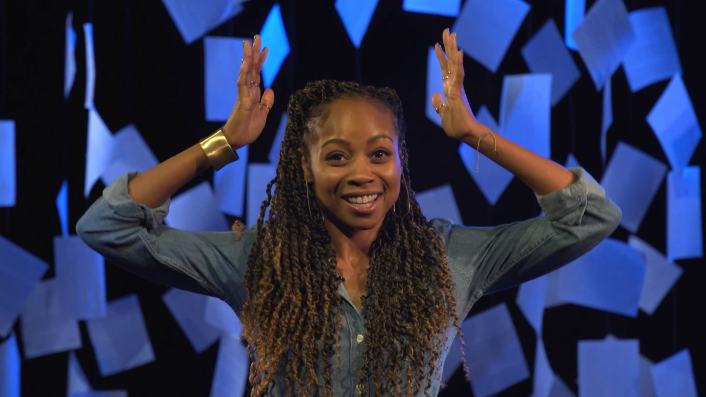 San Francisco Jazz: Fridays at Five (Recurring, 5 p.m. Fridays, membership required): SFJAZZ brings you a month of pre-recorded concerts that center and uplift Black voices in jazz. Classic works by icons like Sly & the Family Stone and Miles Davis come to life as do the talents of Grammy-nominated performer Kenny Barron, MacArthur Genius Regina Carter and local legend, jazz vocalist Paula West. Viewers must become a member before accessing concerts. Find more information here: https://www.sfjazz.org/fridaysatfive/
Mechanics' Institute CinemaLit Series Black Lives on Film (Recurring, 6 p.m. Fridays, $10): The Mechanics' Institute Library in San Francisco has curated a month of film salons for both documentary and features on Black leaders, their work and contributions to the world at large, including the Oscar-winning film, "Moonlight" (2016), and a documentary on "Raisin in the Sun" playwright Lorraine Hansberry. The salons are scheduled for every Friday to analyze the work and the legacy of its creators; the films themselves are to be watched separately. Anyone with a San Francisco Public Library card can access the films on the platform Kanopy before registering to join the Zoom discussion session. You may need to create an account beforehand. Find more information here: https://www.milibrary.org/events/cinemalit-film-series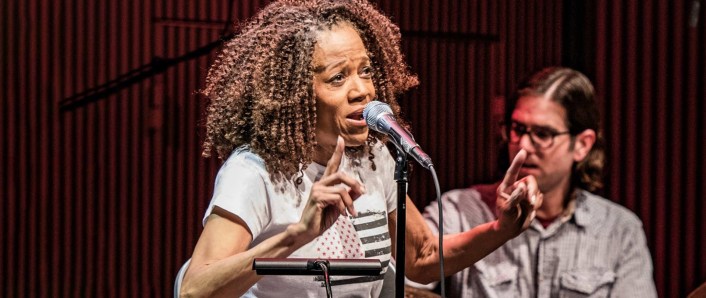 Global Arts Live presents Ladysmith Black Mambazo (recorded performance available, $25): Since they can't come out on tour, Durban, South Africa-based Ladysmith Black Mambazo are bringing their Grammy-winning crooning and mountainous landscape to a screen near you. After the livestream, the recorded concert will be viewable until Feb. 20. Find more information here: https://www.globalartslive.org/content/event_page/9695
"Diasporic Futurism Part II: The Future Futures" with Root Division (gallery exhibition ongoing, free but donations are encouraged): earlier in February, San Francisco arts nonprofit Root Division presented the sequel to its July 2020 virtual show "Diasporic Futurism" with even more multimedia art by BIPOC artists to "find joy in the dynamic chaos of systemic upheaval." This new iteration, curated by the likes of Leah King and Juan Carlos Rodríguez Rivera, extends beyond the gallery space, with video and livestreams from across the Bay Area, as well as fresh offerings of sculpture, 3D art, paintings and comics within the gallery. The updated gallery is on display online for the month of February here: https://rootdivisiontalk.wpcomstaging.com/gallery/.
Black Laughs Matter Comedy Show (Recurring, 8 p.m. Saturdays, $0-$20): Every Saturday this month, comedian Terry Dorsey will host a night of comedy from San Francisco, with lineups spanning Black comedians across the country. Find more information here: https://www.eventbrite.com/e/black-laughs-matter-virtual-comedy-show-tickets-111384530128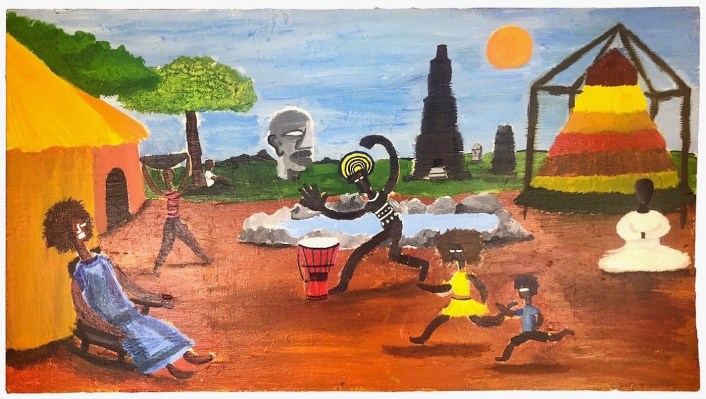 Art of the African Diaspora at Macy's Union Square (Runs through Feb. 28, free): For the second half of Black History Month, seven Bay Area artists of African descent will have their work shown across multiple floors of Macy's Union Square store, thanks to a collaboration between the department store juggernaut, Art of the African Diaspora events and the Richmond Art Center. The featured artists — Andrea McCoy Harvey, Akili Simba, Derrick Bell, Stephen Bruce, Orin Carpenter, Tiffany Conway and Kelvin Curry — will be available in store 1–5 p.m. on select dates to meet guests and discuss their work, including Valentine's Day, so check the Richmond Art Center website (https://richmondartcenter.org/exhibitions/aotad2021/artist-events/) for exactly when. This event is part of a broader series of satellite exhibitions curated by Art of the African Diaspora featuring more than 120 artists across Bay Area sites in an online exhibition that launched Feb. 11. Find more information here: https://aotad.org/wp/news-page-45/2021-exhibit/
BLATANT: A Forum on Art, Joy and Rage (4 p.m. Feb. 16, pay what you can): In collaboration with the Museum of the African Diaspora in San Francisco, curator and cultural strategist Ashara Ekundayo presents "BLATANT," her live zine series of forums with and about Black womxn artists, their work and experiences across geography and disciplines. This month features award-winning filmmakers Yoruba Richen and Maori Holmes. Find more information here: https://www.moadsf.org/event/blatant-a-forum-on-art-joy-and-rage-8/
3rd Annual "Black Solidarity Week" Procession at Lake Merritt (5 p.m. Feb. 17, free): Make sure to wear all white and a mask when attending this annual Oakland tradition that kicks off #BlackSolidarityWeek and honors solidarity with ancestors. The procession will begin at Lake Merritt and end at Kingston City, accompanied by MJ's Brass Boppers. Find more information here: https://www.eventbrite.com/e/3rd-annual-black-solidarity-week-opening-ritual-processional-tickets-138909065755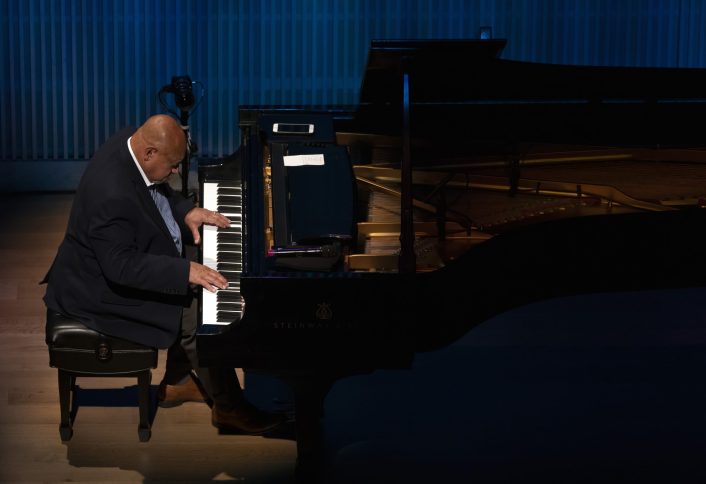 Shipyard Artists Celebrate Black History (5 p.m. Feb. 18, free but donations are encouraged): Artists from the Hunters Point Shipyard Trust for the Arts present a month of by-appointment live visits to artist spaces, with a special Zoom reception on Feb. 18. Participants can visit artists in person at Hunters Point Shipyard, Building 101, 101 Horn Ave., San Francisco, or opt into Zoom rooms for studio tours and interviews. Find more information here: https://www.shipyardartists.com/
Oakland Interfaith Gospel Choir's 7th Annual Black History Month Celebration (6 p.m. Feb. 20, free or suggested donation of $20): Join the Oakland Interfaith Gospel Choir with featured performers Jackie Tolbert and Jovan Watkins for a medley in celebration of Black History Month. Find more information here: https://www.oigc.org/calendar/2020/9/26/oiyc-homecoming-concert-hxhxm-ssx9k-e39yl
Prepping to Publish with Sonora Jha (Noon-3 p.m. Feb. 20-21, free): In collaboration with San Francisco feminist small press Aunt Lute, journalist, essayist and novelist Sonora Jha, Ph.D., leads a free, two-day intensive for writers of color who have worked without access to programs, workshops and conferences. The select group of eight to 12 participants will learn about tightening drafts, crafting submission and query letters and connecting with publications and editors. Find more information here: https://www.auntlute.com/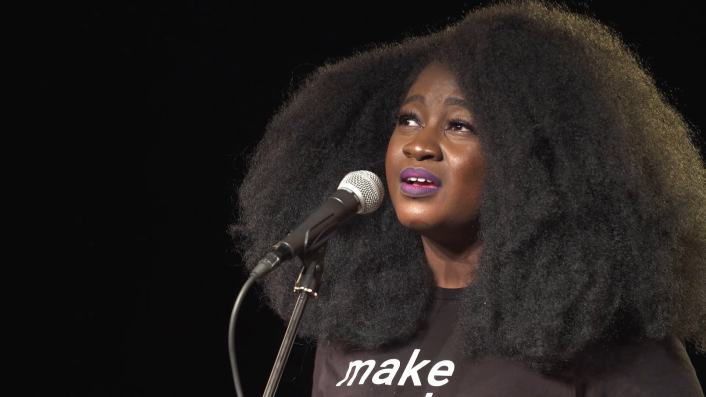 KQED Presents: A Love Supreme, Black History Month Drive-In at Fort Mason (8 p.m. Feb. 23, $0-$30): KQED and Fort Mason Flix present a drive-in and streaming cinema experience with a lineup of shorts and a feature by Black Bay Area filmmakers. Shorts like "Mama's Babies" and "Blackness Is Everything" precede the documentary "When the Waters Get Deep," chronicling how local music group SOL Development and their lead MC Karega Bailey cope with family loss due to gun violence. Find more information here: https://www.eventbrite.com/e/kqed-presents-a-love-supreme-black-history-month-drive-in-at-fort-mason-tickets-136524579693
Exploratorium's "Storytime Science for Kids Online: The Color Episode" (1 p.m. Feb. 24, free): The San Francisco Exploratorium presents their virtual "Storytime Science," a read-aloud for young children followed by an art activity. February features "Black Is a Rainbow Color," written by Angela Joy and illustrated by Ekua Holmes, that demonstrates "black is really all the rainbow colors mixed together." While the Exploratorium cannot provide materials, kids are encouraged to participate in the color-mixing activity after the reading, with items listed on the website. Find more information here: https://www.exploratorium.edu/visit/calendar/storytime-science-kids-online-color-episode
Coalition of Black Excellence Week 2021: Thrive Together (Feb. 24-27, $35-$50): The Coalition of Back Excellence in San Mateo launches their first Black History Month event online to bring together Black professionals, business owners and community nonprofits for a week of networking summits and a series of workshops on subjects like political accountability, wealth creation and health. Find more information here: https://cbenonprofit.org/cbeweek2021/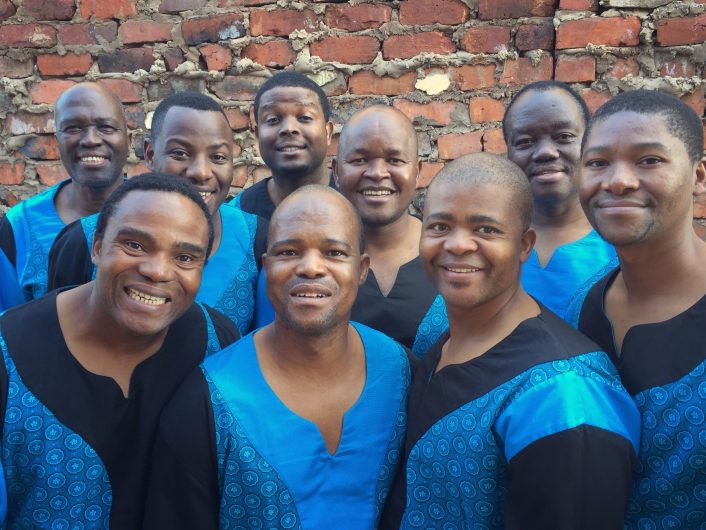 Afro Groove dance class (1 p.m. Feb. 27, $20): Join Tomika Iyalla the Nigerian Queen for an outdoor crash course on African dance forms, from Nigeria to South Africa at 3261 Martin Luther King Blvd., Oakland. Bring a mask; COVID safety measures will be in place. Find more information here: https://www.eventbrite.com/e/afro-groove-tickets-133795930229
Museum of the African Diaspora's African Book Club: "Fairytales for Lost Children" (5 p.m. Feb. 28, pay what you can): Tune in to the Museum of the African Diaspora's African Book Club for a discussion of Somali-British author Diriye Osman's debut novel "Fairytales for Lost Children," which chronicles the lives of queer Somali characters as they traverse Somalia, Kenya and England. The event is hosted by Faith Adiele, author and associate professor of creative nonfiction at California College of the Arts. Osman's book should be read in advance of the scheduled discussion and can be purchased through the museum. Find more information here: https://www.moadsf.org/event/african-book-club-fairytales-for-lost-children-by-diriye-osman/?instance_id=15869