Just a few tunes: Sunday marks the last day of Black History Month, and Pocket Opera, San Francisco's lively little chamber opera company with a 44-year-old history, will ring in virtually to send it off with their first PocketWatch concert of the year. "Songs of Concealment," the title of the three-song mini concert, will feature the works of African American composer Jacqueline Hairston, performed by baritone Phillip Harris and accompanied by pianist Tammy L. Hall. It streams at 3 p.m. Sunday on Facebook and the opera's YouTube channel and will be followed by a talk with the artists. And it's free. Find more info about the PocketWatch series at www.pocketopera.org.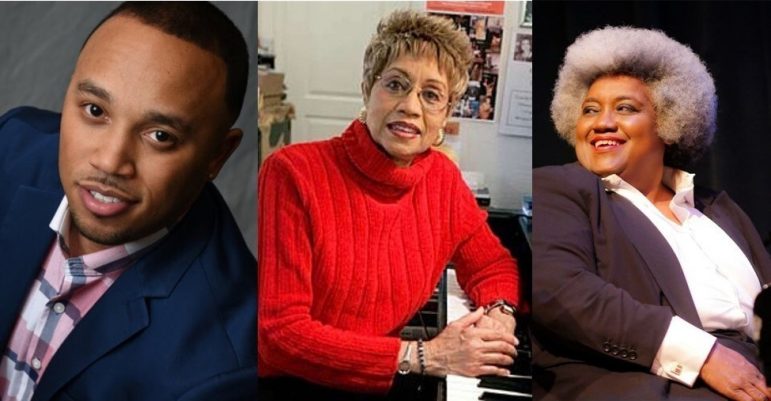 ---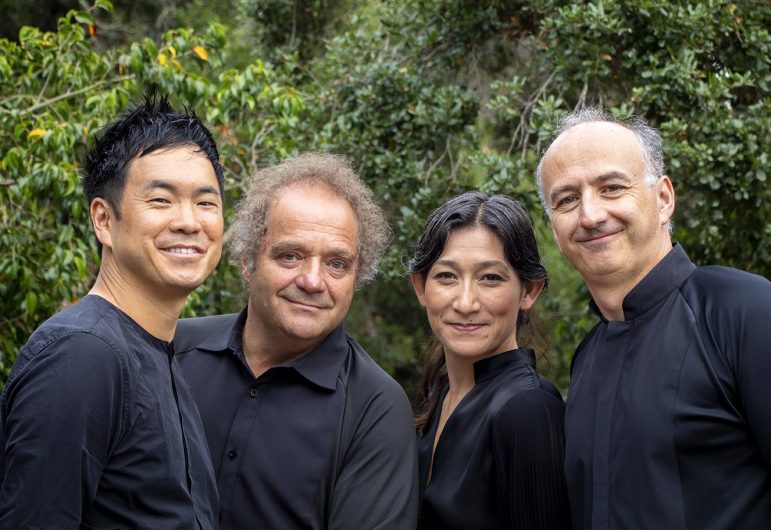 A slightly different Takács: Longtime Cal Performances favorite the Takács Quartet is performing for us again, this time on the virtual Cal Performances at Home series and with a new member in tow. The University of Colorado at Boulder-based ensemble, now joined by violist Richard O'Neill, recorded the full-length, professionally produced recital that will stream at 7 p.m. Thursday at their home venue. They have dipped into three musical eras for their program, which features a Classical quartet by Haydn, a Romantic quartet by Brahms and a 20th-century piece by Benjamin Britten. A participatory live chat with the artists follows the performance, which will remain on line through April 28. You can register for tickets, $15-$60, at www.calperformances.org or by calling (510) 642-9988.
---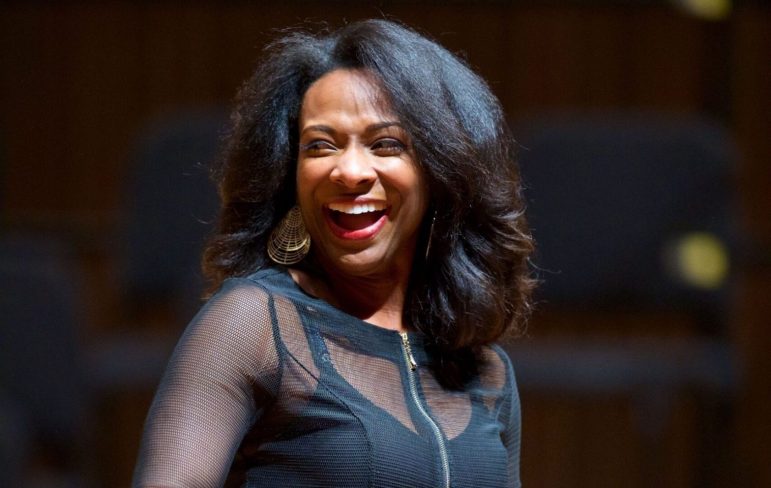 A guide to 'Spirituals': How is that American slaves could create beautiful and soul-stirring music amid the horror of their existence? That is one of the issues Oakland singer, actress and educator Dr. Candace Y. Johnson explores in her solo stage show "An Evening of Negro Spirituals: Crossing Rivers and Building Bridges Through Song." Described as a "mélange of mystery, tenderness, resistance and triumph," the show combines music, spoken word and storytelling to explore the history of America's earliest African transplants and their generations of descendants. Johnson is a soprano who has performed in Carnegie Hall and The Manhattan Club, and has performed her autobiographical show, "Vox in a Box," about her quest to discover her artistic and cultural identity, at a number of Bay Area venues. She's presenting "Negro Spirituals" as a livestreamed production 7:30 p.m. Saturday and 5 p.m. Sunday via The Marsh in San Francisco. Access is free, but donations are encouraged. Go to https://themarsh.org/
---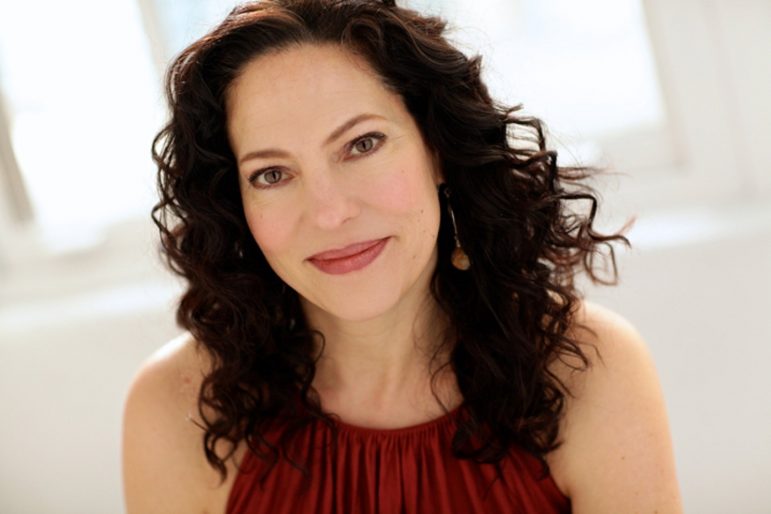 Pandemic 'Pandora': TheatreWorks Silicon Valley in Palo Alto and the Getty Villa Museum in L.A. are collaborating on a new theatrical take on the Pandora's box legend that gets its second public appearance beginning this weekend. "Pandora," written by award-winning L.A. playwright Laurel Ollstein and directed by TheatreWorks artistic associate Giovanna Sardelli, imagines what would happen if a woman were created on Earth with no preconceived ideas about love, beauty, violence, gender norms, etc. Ollstein and Sardelli also collaborated on "They Promised Her the Moon," a drama about female aviators Jackie Cochran and Jerrie Cobb, which was playing at TheatreWorks in March 2020 when the pandemic shut down live performances. "Pandora" got an initial reading at a TheatreWorks online workshop in September 2020 and, following a few revisions, gets a new virtual reading with a cast of seven that streams Friday through March 19. It's part of the Getty Villa Museum's campaign to develop new interpretations of classic Greek and Roman plays. Access is free, but you must register before seeing it. Go to http://www.getty.edu/museum/programs/performances/pandora.html.
---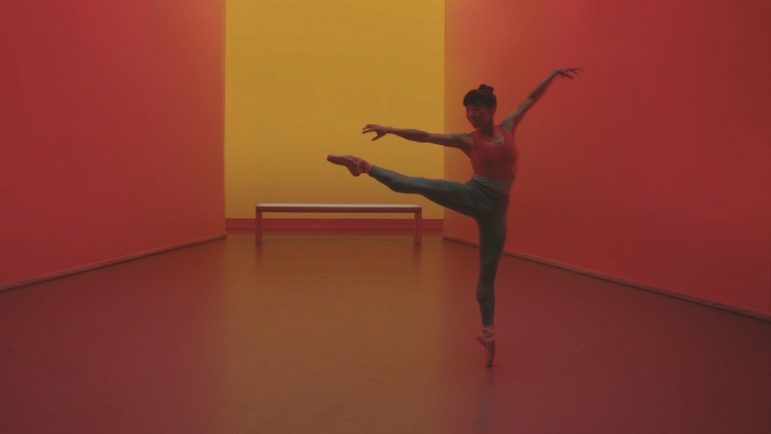 The art of dance: A centerpiece of San Francisco Ballet's Program 02 of its 2021 digital season is the world premiere of company dancer and choreographer Myles Thatcher's "Colorforms," a work that blends the worlds of dance and fine arts. Filmed during the pandemic at such locales as San Francisco Museum of Modern Art, Yerba Buena Gardens, Heroes Grove at Golden Gate Park and the War Memorial Opera House (the company's performance home), Thatcher's color-saturated work explores the ties between creating art and observing it, and the notion — ever more relevant these days — that the arts have a unique way of bringing people together. It's set to a score by minimalist composer Steve Reich. Program 02 also includes pre-recorded performances of "Let's Begin at the End," by Dwight Rhoden, and Mark Morris' mirthful "Sandpaper Ballet." The program is available for streaming through March 3. Tickets are $29 and afford you access for 72 hours. A subscription package for all seven programs of the digital season (plus bonus content) costs $289. Go to www.sfballet.org.