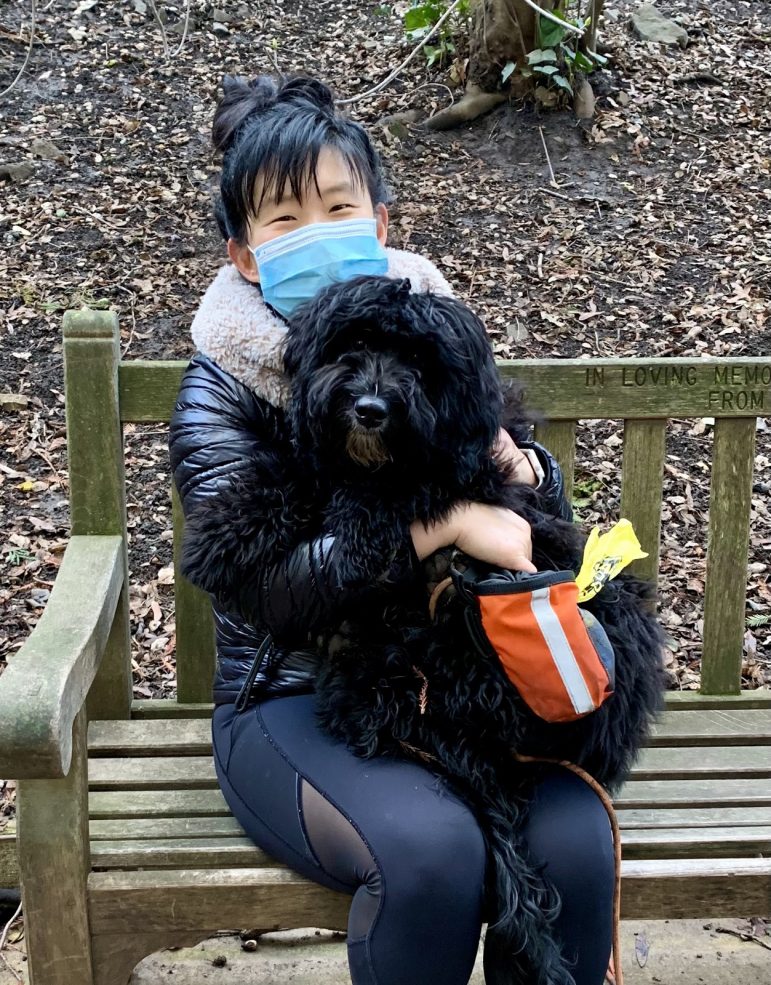 Family: Liz Cha, husband Mark, and their sons Jonah and Zachary
Pet: Cash
Age: 6 months
Breed: Mini Bernedoodle
Adoption Story: It was really challenging to find a rescue — they didn't want children under 10 and I have an 8 year old — so we put our name on a list for a breeder in Sacramento and we got him in September.
Likes: He loves playing rough with other dogs and he likes going to the beach but he's scared of the water.
Dislikes: Linoleum. I've had to carry him across floors before.
Interesting Facts: We named him after Johnny Cash since we picked him up near Folsom Prison, he has a BFF who is a Lagotto Romagnolo (Italian water dog).
Anything else we should know? He's the light of our life. And he has an Instagram! It's @dood.cashonly.