State legislators and Gov. Gavin Newsom announced Monday that the state has extended its moratorium on evictions for coronavirus-related income loss through June 30.
The moratorium, which was set to expire Jan. 31, prevents property owners from evicting tenants if they cannot pay the entirety of their monthly rent because of pandemic-induced loss of income.
Tenants are required to pay at least 25 percent of their monthly rent to benefit from the moratorium and also have a minimum of 15 days to provide proof of financial hardship to remain protected from eviction.
"COVID-19 continues to devastate communities across our state and too many Californians remain one paycheck away from losing their apartments or homes," Newsom, state Senate President Pro Tem Toni Atkins, D-San Diego, and Assembly Speaker Anthony Rendon, D-Los Angeles, said in a joint statement. "These families need protection and relief now."
The state is also working to utilize the $2.6 billion in aid for renters it received from the latest federal stimulus bill.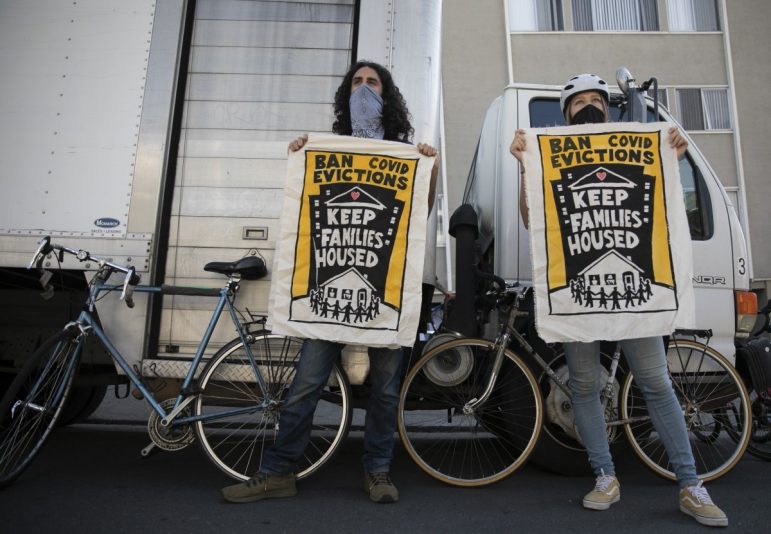 Newsom said Monday during a briefing on the pandemic that the state will use the federal funding to pay up to 80 percent of low-income residents' outstanding back rent to landlords, while the remaining 20 percent will be forgiven.
That funding will be targeted at renters who make less than 50 percent of the area median income for their local jurisdiction, with the potential to expand relief to renters making less than 80 percent of their AMI.
"This eviction moratorium and rapid deployment of funds to the most at-risk are among our top priorities," Newsom, Atkins and Rendon said. "But we have more work to do, together, to tackle the structural housing cost crisis in California. The pandemic exacerbated these issues, it did not create them. And our work to address these fundamental issues must continue with urgency and resolve."
State legislators passed the original eviction moratorium, co-authored by Assemblyman David Chiu, D-San Francisco, after the California Judicial Council voted to rescind the statewide ban on evictions during the pandemic that it had adopted in April.
At that time, Chiu characterized the moratorium bill, Assembly Bill 3088, as necessary but not perfect, and not as sweeping as his original proposal, AB 1436, which would have prohibited evictions for missed rent payments until 90 days after the state's emergency order is lifted or April 1, 2021, whichever came first.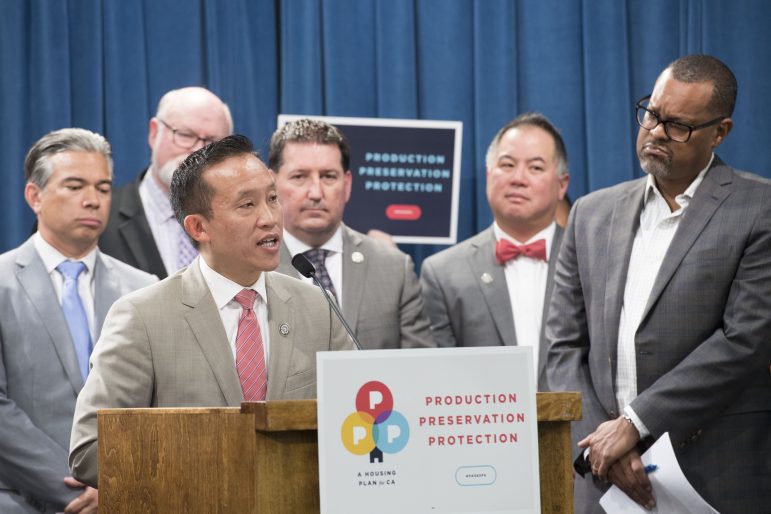 AB 1436 also would have granted tenants an additional 12 months after that to pay back rent before a property owner could take them to court.
On Monday, Chiu again called the extension imperfect but necessary and lamented the power imbalance between tenants and property managers, who are not required to take advantage of the state's dispersal of federal relief funding.
"I expect there will be a need to revisit this legislation to address gaps and provide relief to additional tenants," Chiu said in a statement. "I stand ready and willing to continue that work until all California tenants are debt free and in secure housing."