Ask Simon Lins about whether he wants to swim in the Olympics one day, and he answers with just a hint of coyness.
"I definitely set my dreams pretty high," the Piedmont High School sophomore said. "I don't know how far this will take me, but I will ride this wave as far as I can. When I get to college, we'll see how fast I can go. I don't necessarily set that as my No. 1 goal. If I cap out in the middle of college and have the honor of swimming in college, I'll be OK."
"But I've definitely thought about it quite a bit."
Lins, 15, is a top-level youth swimmer in the area. More of a backstroke specialist when he moved to Piedmont at age 10, he has spent the past few years developing his other strokes. Unfortunately, thanks to the COVID-19 pandemic, he hasn't had a chance to keep dropping his official time for almost a year.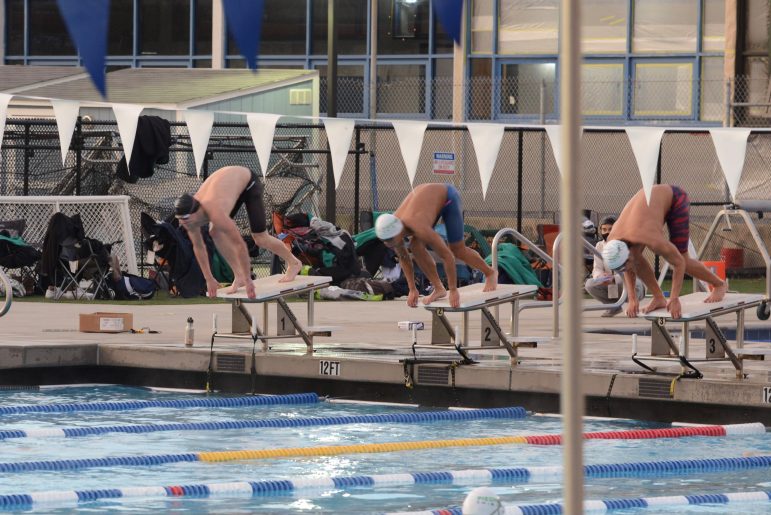 "Our goal with COVID was to qualify for the (U.S.) Olympic Trials in 2021 and use that as a base," Piedmont Swim Team head coach Stefan Bill said.
Swimmers need to hit certain times to qualify for the Olympic Trials. However, with organized meets still on hold, recording a qualifying time is difficult. A swimmer can't just jump in a backyard pool and say they did it. Official meets with electronic timing in 50-meter pools (many pools are 50-yards) are required.
"The longer this is dragging on, the less opportunities to qualify," Bill said. "You have to qualify in a 50-meter pool. He's insanely close but we haven't had a meet. The short term is trying to get some meets going."
Lins's last major meet was last February at the PC ACSC Senior Open. This year's version of the meet in Santa Cruz has already been canceled.
"Realistically, that has to happen by mid-April," Bill said. "We do have a little bit of time but the window is closing fast."
Lins would have to swim 23.19 seconds to qualify for the Trials in the 50-meter freestyle, or 50.49 in the 100 freestyle. It was announced this week that the Trials will be split into two meets, both in Omaha, NE: June 4-7 for those who meet the original qualifying marks, and June 13-20 for those who meet stricter standards plus the top two finishers in each event from the first meet. Lins' listed bests, according to Swimcloud.com, are 21.41 in the 50-yard freestyle (which translates to a 24.56 metric) and 46.71 in the 100-yard freestyle (53.44). Those times are more than a year old, though, and he is growing as well as working to get better.
"I would say this year, I have developed the most in my life," Lins said. "I've put on a lot of muscle and speed and strength and height. In practice, my coach has us do a lot of competitive racing. My stamina is better, my mentality is better. I'm having more fun in the sport."
"I've put in more work in the weight room. Built a weight room in the garage. It has a lifting rack, a bunch of dumbells, treadmill, you name it."
Lins grew up in Lockhaven, PA. He started swimming around age 7, and about a year later realized he wanted to get serious. He has thought about trying other sports, but doesn't want to take away time from swimming. Away from the pool, he enjoys mountain biking. He has a younger sister, Josie, who is interested in track and theater.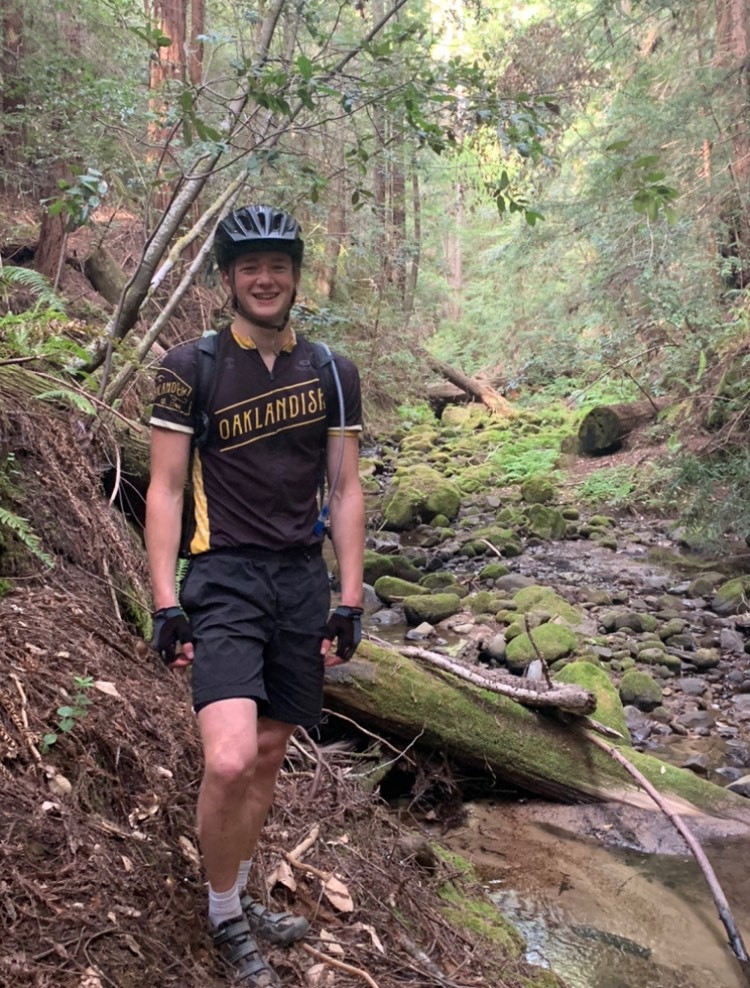 When Lins was younger, the backstroke was his best event. He then became good at the butterfly. He has improved in the freestyle and is now working on improving his breaststroke. Being versatile is important to prospective colleges.
Pennsylvania isn't as deep with talented swimmers as California, so Lins has had to work even harder to compete with the best out west.
"After moving here, those guys wouldn't be close," he said. "I like swimming with guys who are faster than me."
Lins said his greatest accomplishment so far was being part of a Pacific all-star 200-meter individual medley relay team that set a record against teams from all over the country.
"I think that was my happiest moment so far, to be part of a team that could show out for our zone," Lins said.