If you have a female friend or relative who is a passionate reader, we have a great gift idea for you this shutdown season. Now through Dec. 31, the Bay Area Book Festival is offering discounted annual memberships for $35 in Women Lit, an online community connecting readers and writers through regularly scheduled events; podcasts; a newsletter called the Literary Lighthouse, a member portal for posting profiles, recommendations and information and access to books signed by authors.
Launched in 2018 by BABF founder and executive director Cherilyn Parsons, Women Lit has so far featured live, interactive events with such acclaimed writers as Eve Ensler ("The Vagina Monologues"), Gloria Steinem ("My Life on the Road," "Outrageous Acts and Everyday Rebellions"), Rachel Cusk ("Transit," "A Life's Work") and Terry Tempest Williams ("Refuge," "When Women Were Birds").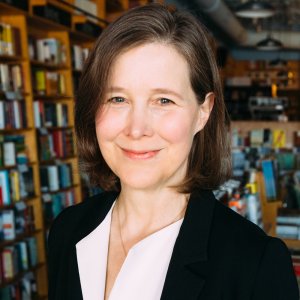 Events on tap for January include a session with Pulitzer Prize finalist Ann Patchett, the "Bel Canto" novelist who will be discussing her latest novel, "The Dutch House," in a Jan. 13 session, and folk singer-songwriter Judy Collins moderating an interview with "The Listening Path" author Julia Cameron on Jan. 27.
The two-way exchange of literary enthusiasm seems to be delighting readers and authors alike. Jennifer Risher, author of "We Need to Talk: A Memoir About Wealth," calls Women Lit "a huge source of growth and empowerment."
Those who are interested in finding out more or signing up to give or buy a membership can do so by clicking on the Women Lit header at baybookfest.org. Meanwhile, we probed a little further with Parsons:
---
Women's Lit was launched pre-pandemic. What was the idea behind it then?
Cherilyn Parsons: Back in 2017, I had tried to create a sort of "giving society" for female donors to help bring female authors to the annual Bay Area Book Festival we wouldn't otherwise be able to afford … But the idea didn't really take off until the #MeToo movement did.
Suddenly, there was an urgency to raise women's voices, to hear truths that had been suppressed. I conceived the idea afresh and gathered with a few women to discuss it. One of them came up with the name "Women Lit." I defined a two-part mission for Women Lit: to present events (public and private) with important female authors and to build "literary community" among Bay Area women.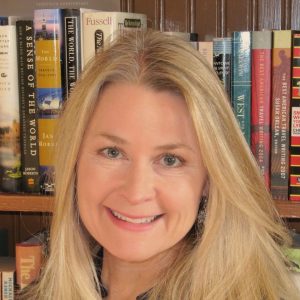 Has it taken on any new significance since?
Parsons: Absolutely. Many women have found our events to be places of solace — with advice and inspiration from the authors, who often talk about their own pandemic experiences — and also places of connection with other members, all watching live at the same time. One of my favorite comments from a Women Lit member encapsulates a lot of what we've heard: "You've been integral to my sanity!"
Sometimes a virtual experience can be more intimate than an in-person event in a large venue; the author is very close online, not a distant figure on a stage. With Patti Smith, our highly personal program was taped from her private studio, something we never would have been able to experience if she were onstage at the Fillmore. Members commented on how highly personal the experience felt.
How many subscribers have you accrued? Are they mostly Bay Area women or do you reach farther than that?
Parsons: So far, 313, at levels from $35 (the special discount to end this year) up to $10,000. Membership is growing rapidly, as we've begun spreading the word. Just this week, we've seen an influx of members from all over the country! While we're excited to return to in-person events (soon, we hope), we'll always continue the virtual offerings, including videotaping the in-person events so members can watch it later if they can't make it in person.
What if a guy wants to sign up? They read, too, yes? And do you sometimes feature male authors?
Parsons: I don't think we have any members who are men, though plenty of men have bought memberships for their female partners, daughters, sisters, mothers and friends. Men also do attend our (public) events. Indeed, some of the authors have been very happy to see men in the audience. Journalist Rebecca Traister and playwright and author Eve Ensler both specifically called out the men in attendance and praised them. No, we don't feature male authors. The whole point is to raise the voices of female-identified authors.
In your view, what makes a membership in Women Lit such a great gift idea? (And are we allowed to gift ourselves?)
Parsons: Absolutely you can gift yourself! Please do! A Women Lit membership is one of the most creative and lasting gifts available this year, all at an exceptionally low price. A gift membership keeps giving all year. With so many different top authors being featured, it truly offers pleasure and inspiration for anyone who enjoys reading. It also offers a highly unusual opportunity for meaningful connection with other women and top authors: It's like a high-level book club with the authors in person, plus many fascinating women from outside your usual circle. Finally, a Women Lit membership is an especially perfect gift this year: It requires no shopping, no shipping, no lines, no touch! After you purchase it, we send you a beautiful e-card to forward to the recipient. Then we take it from there.