If you are looking for a festive holiday appetizer plate for decorating the tree or just enjoying a night with your family, here are a few of our favorites.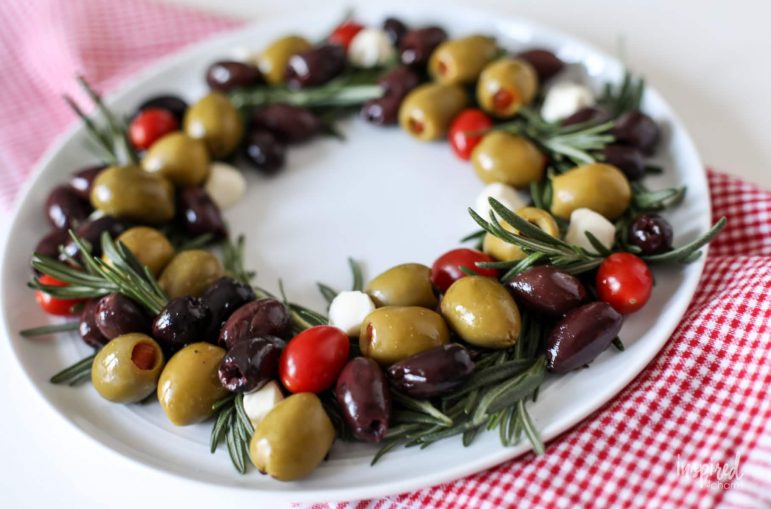 Create a holiday wreath in minutes by shaping green and black olives, small tomatoes and mozzarella balls in a circle on a simple white plate. Weave fresh rosemary sprigs through the wreath.
Or if you prefer a meat and cheese platter with a festive vibe try this holiday tree platter.
Start at the base of the cheese board, by placing sliced cucumbers first. Then add smoked gouda cheese, followed by salami and grapes. Now continue adding more layers, add havarti cheese, again follow by salami and grapes.
Finish the Christmas tree with crackers on top, salami star, and pretzels on the bottom of the platter. Garnish with rosemary.