As 2020 draws to a close, Pass the Remote revisits some of the standout full-length films that had Bay Area ties. This week, we'll count down some of the best, but by no means all, narrative features.
---
"Soul"
The Emeryville-based Pixar persevered in 2020 giving us not one but two family-friendly gems, both of which saw their release plans dramatically upended. The best and most ambitious one is "Soul," Pete Docter and Kemp Powers' gentle nudge of a reminder that our ordinary lives can be rather extraordinary. Jamie Foxx, Tina Fey, Oakland native Daveed Diggs and countless more provide the voices for this existential animated ride into the soul of a high-school jazz instructor. (Available to stream Dec. 25 on Disney+)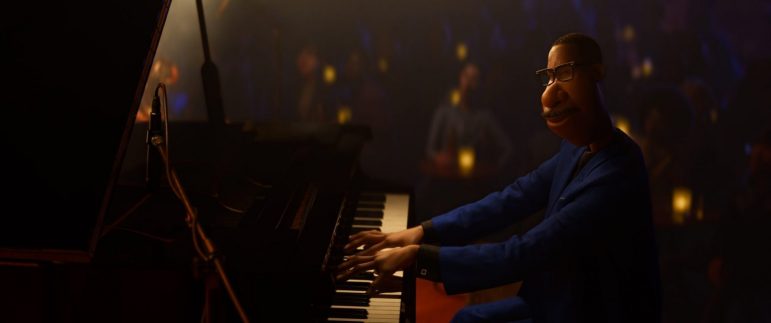 ---
"The Half of It"
It's been a long hiatus — try 16 years — since San Francisco filmmaker Alice Wu made her first feature, the highly praised "Saving Face." The wait's been well worth it. Wu's coming-of-age/coming-out high school romantic drama is witty, smart and features a lovely lead performance from Leah Lewis along with an absolutely charming one from Daniel Diemer. This clever Netflix reinterpretation of the classic "Cyrano de Bergerac" covers issues of sexuality, race and familial obligations and does so with heart and compassion. (Available on Netflix)
---
"Run"
Former San Jose resident Aneesh Chaganty and his ace co-writer/producer Sev Ohanian didn't do anything revolutionary with their latest nail-biter. But did they ever make it one hell of a thrill ride. Sensational newcomer Kiera Allen plays a resourceful teen in a wheelchair who discovers that momma (a deliciously evil Sarah Paulson) doesn't possess the best of intentions nor a full deck. The Hulu grabber is a fine followup to the duo's "Searching," even though the first film was more inventive. (Available on Hulu)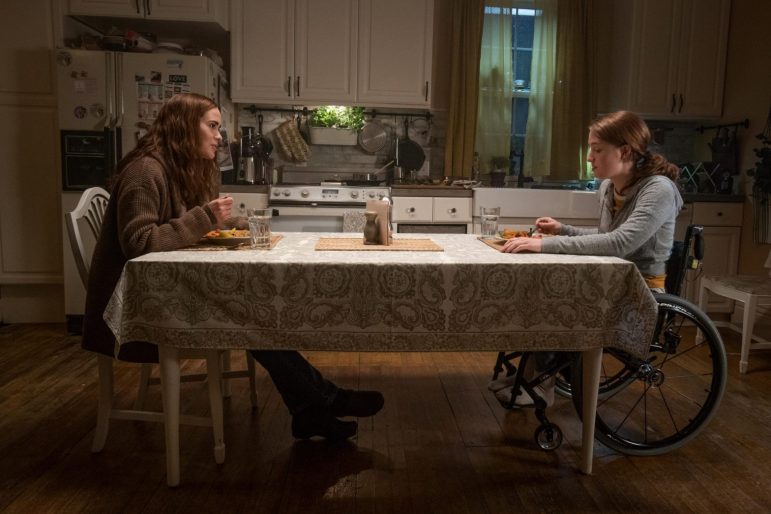 ---
"Coming Home Again"
Part-time San Franciscan Wayne Wang, director of "The Joy Luck Club," never missteps with his intimate, realistic adaptation of Chang-rae Lee's New Yorker essay on a young man (Justin Chon) returning to his San Francisco roots so he can care for his dying mother (Jackie Chung). It's by no means an easy watch, but it's an important and heartfelt one experienced by so many of us. (Currently unavailable to stream)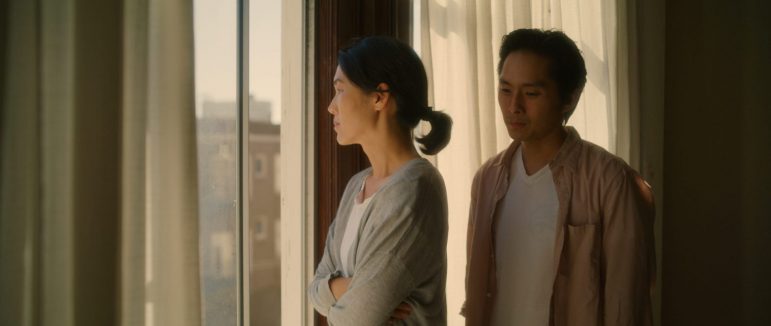 ---
"The Rental"
Palo Alto native Dave Franco makes us think twice about booking an Airbnb on the Pacific Northwest coast with his creepy thriller about a quartet of millennials doing drugs and a little R&R. Franco, along with co-writer Joe Swanberg, shines a light on evil amongst us and within us. (Available for rental)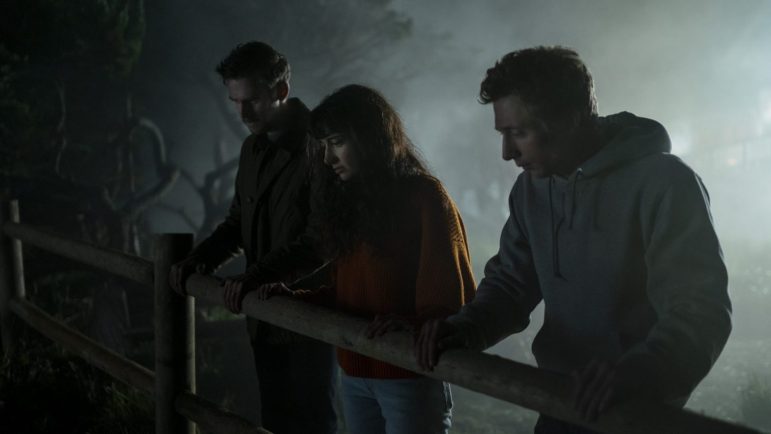 ---
"The Artist's Wife"
Former San Franciscan Tom Dolby came up with his best film yet, a personal tale about an artistic couple (Lena Olin and Bruce Dern) dealing with dementia and sidelined passions. Dolby's drama reminds us of the sacrifices we make in life. It also features two commanding performances from the leads and a scene-stealing one from Avan Jogia as a manny. (Available to rent on various platforms)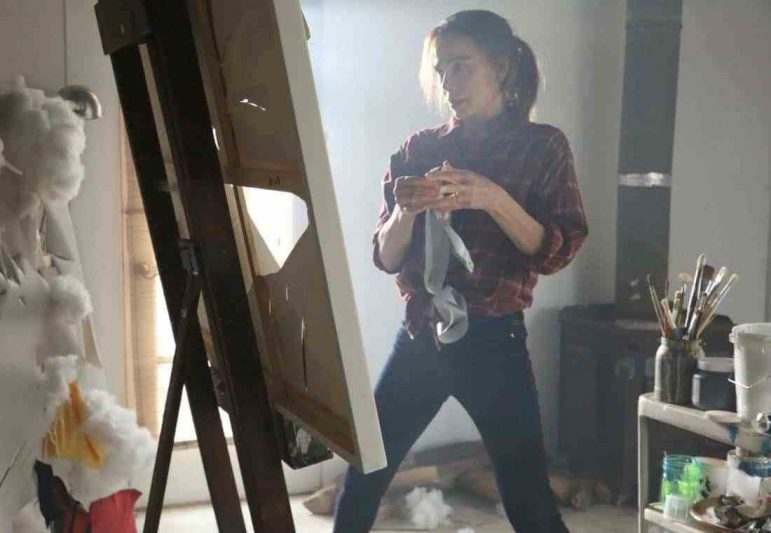 ---
"Disrupted"
After a world premiere at Cinequest this March, Andre Welsh's nifty thriller, set mostly in Oakland and Tahoe, slipped over to streaming services sadly unnoticed. Let's change that. "Disrupted" is an indie neo-noir gem with an obsessed widower getting more and more suspicious of a series of murders that mirror his wife's violent death. Welsh makes it intense, creepy and Quentin Tarantino-like funny at times. (Available to rent on streaming services)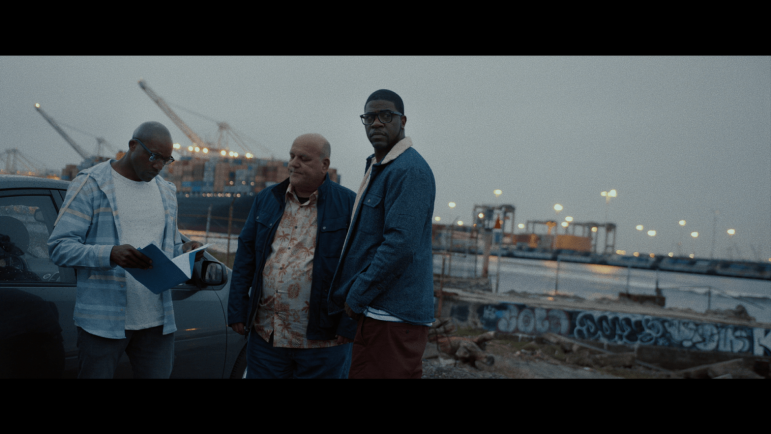 ---
"Murder Bury Win"
Filmed in the East Bay, this scrappy comedy/thriller finds three board-game inventors hanging out a cabin in the woods owned by a mysterious man who's in possession of a lot of intel about their latest project. Michael Lovan's crafty direction and screenplay — he co-wrote it with John Hart — takes full advantage of the puzzle metaphor, and the film's excellent cast is certainly game.
---
"Onward"
Pixar's other feature — released in March just before the shutdown — is a rambunctious quest fable built around two elf brothers (voices of Tom Holland and Chris Pratt) trying to make their reanimated dad whole again for just one miraculous day. Sounds like it could scare the dickens out the young, but director/screenwriter Dan Scanlon makes it a tender and personal parable on grief. It delicately balances the pathos with the humor, much of the laughs provided by Octavia Spencer. (Available on Disney+ and other streaming platforms)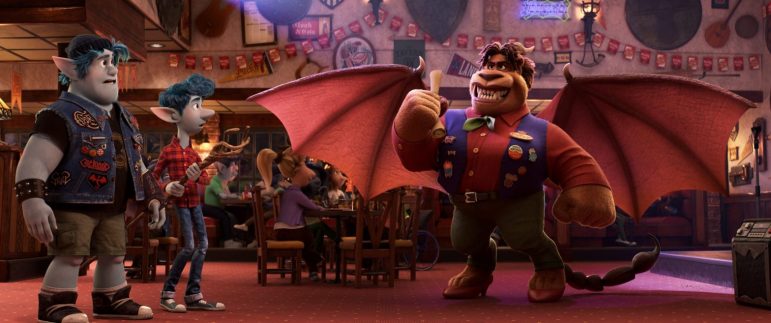 ---
"All Day and a Night"
San Francisco filmmaker, UC Berkeley grad and "Black Panther" co-writer Joe Robert Cole tells a Shakespearean tragedy about an Oakland son ("Moonlight's" Ashton Sanders) and father (Jeffrey Wright). The gritty story is an uncompromising one as it looks at gang life and the never-ending cycle of violence. It's tough stuff. (Available on Netflix)
---
"Come Away"
Mill Valley's Brenda Chapman, co-director of Pixar's Oscar-winning "Brave," helms her first live-action film, and it's a fanciful, serious period piece that reimagines Peter Pan and Alice in Wonderland as not only brother and sister but also as the biracial children of parents played by David Oyelowo and Angelina Jolie. The premise is an intriguing one that doesn't always live up to the magic of its full potential. (Available to stream on various platforms)