Piedmont cases continue to tick up as the Bay Area enters a new shutdown phase related to the rapid increase of COVID-19 cases and hospitalizations across the region.
According to the most recent update from the Alameda County Office of Public Health on Dec. 4, total coronavirus cases in Piedmont as of today stood at 68, up from 65 since earlier this week.
(Note: The county database is updated daily, but counts for a particular past date can change as records are adjusted, per a caveat on the county's data dashboard. For example, we reported that Piedmont's cases were at 66 on Nov. 24, but they were adjusted down to 65 later that week. This downward or upward adjustment could be due to a case being reassigned to another health jurisdiction or even a suspected case being confirmed.)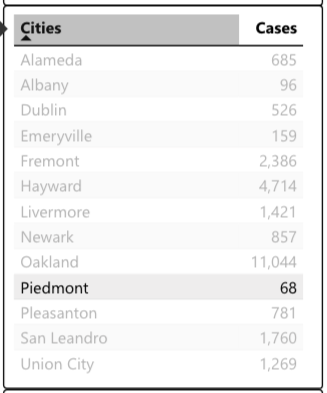 View the complete Alameda County Health dashboard HERE.