ICUs under pressure
As California races past grim coronavirus milestones — more than 10,000 hospitalizations, more than 20,000 deaths, 100% ICU capacity in some counties— pressure is increasing on the state to provide data justifying its restrictions.
A superior court judge on Tuesday issued a withering rebuke to Los Angeles County's outdoor dining ban, calling it "an abuse of … emergency powers" not "grounded in science, evidence or logic." In order to extend the ban beyond three weeks, the county must conduct a risk-benefit analysis accounting for the economic, psychological and emotional cost of shuttering businesses, the judge ruled. Although outdoor dining is still prohibited in the county due to a state-mandated regional shutdown, the ruling calls into question the state's dining restrictions and will likely give ammunition to the numerous restaurants challenging them in court.
Adding fuel to the fire, a group of five state lawmakers dined together outdoorsat a Sacramento restaurant Monday night — the latest politicians to be caught violating state guidance.
Some local governments are also questioning the science behind the state's new shutdown framework tied to regional ICU capacity. The framework is based on California's mutual aid system, which divides the state into five regions using pre-established emergency response networks. But Ventura, Santa Barbara and San Luis Obispo counties — chafing under the restrictions imposed on the Southern California region home to 22 million people — want a more targeted approach that entails the state recognizing them as a separate Central Coast region.
The pushback comes amid a coronavirus surge that has left some Central Valley counties operating at 100% ICU capacity, nearly two dozen counties with fewer than 10 available ICU beds, and many with significant staff shortages, CalMatters' Rachel Becker reports. Some especially hard-hit counties have already had to transfer their sickest patients to hospitals in other counties.
______________
The coronavirus bottom line: As of 9 p.m. Tuesday night, California had 1,389,707 confirmed coronavirus cases and 20,047 deaths from the virus, according to a CalMatters tracker.
---
Other stories you should know
1. Newsom loses chief of staff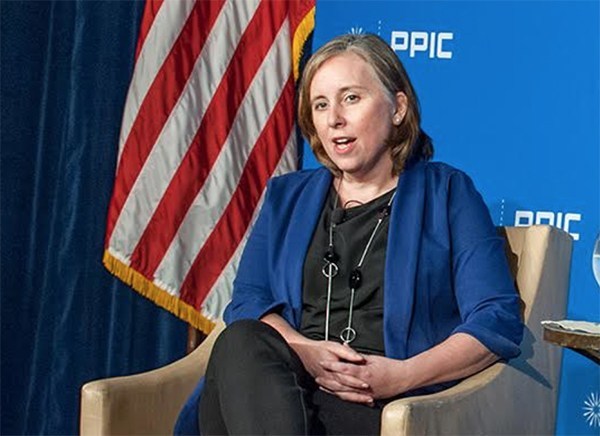 Gov. Gavin Newsom is losing his chief of staff, Ann O'Leary, after she landed on President-elect Joe Biden's shortlist for an administration post, Politico reports. O'Leary is the latest top official to depart Newsom's administration as the governor struggles to address numerous facets of the pandemic, including prolonged school closures and intensifying problems at the state unemployment department. Sources close to Newsom told Politico that the governor's office has been disorganized lately — perhaps a reflection of, or reflected by, the high volume of turnover. Newsom's communications director left in November, a few months after three other top officials and the state director of public healthexited the governor's administration. And other departures loom: the director of the unemployment department announced in November that she will retire Dec. 31.
O'Leary's departure offers Newsom yet another opportunity to make a high-profile appointment. The governor is said to be considering registered lobbyist and veteran Democratic political consultant Jim DeBoo for his new chief of staff. DeBoo confirmed Tuesday night he would be joining Newsom's team as a senior staffer.
2. Elon Musk moves to Texas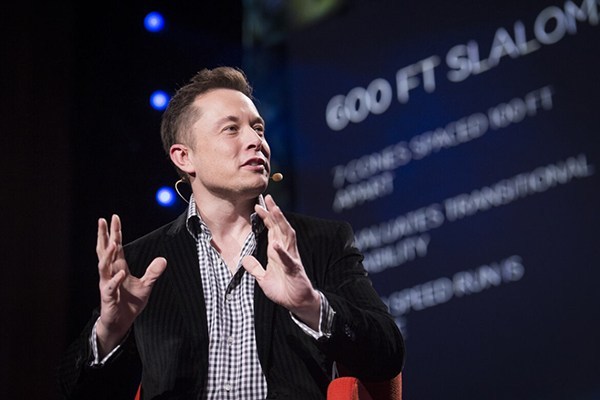 Speaking of departures, Tesla CEO Elon Musk announced Tuesday that he has moved to Texas — months after he threatened to do so amid a showdown with Alameda County over coronavirus restrictions. Though Tesla still has an extensive footprint in California, Musk in October moved his foundation to Texasand will open a new car plant there next year. He's the latest Silicon Valley mainstay to shift some operations to the Lone Star State — last week, Hewlett Packard Enterprise unveiled plans to move its headquarters from San Jose to Texas. It's a trend that could continue as California expats pour into Texas, many of whom cite liberal politics and high taxes as main reasons for the move.
It is, however, worth noting that Tesla has financially benefited from selling hundreds of millions of dollars in California emission credits to other carmakers.
3. Solving California's home insurance crisis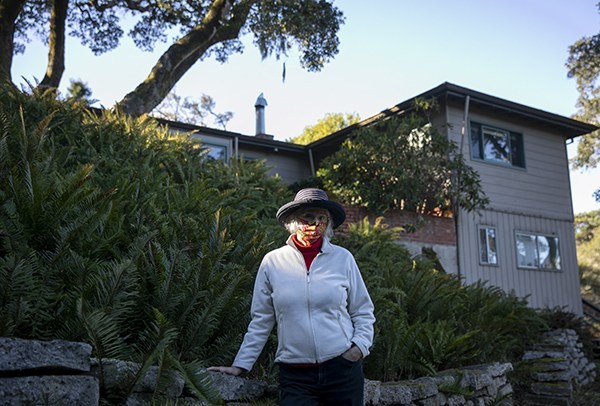 Despite taking significant measures to protect their homes against wildfire, more and more Californians living in fire-prone areas are unable to secure homeowners' insurance — prompting state Insurance Commissioner Ricardo Lara to convene a Thursday hearing in search of solutions to a worsening crisis, CalMatters' James Bikales reports. Though state regulators, insurance companies and consumer groups agree on a long-term solution — giving a discounted insurance rate to homeowners who demonstrate they've met certain standards to harden their properties against fire — they disagree on what those standards should be and who should certify whether homeowners meet them. But Wildfire Partners, a program in Colorado's fire-prone Boulder County, could be an instructive model for California's path forward, James writes.
Meanwhile, enrollments in California's FAIR Plan — the state's "insurer of last resort" that provides bare-bones fire coverage — jumped 225% last year. The FAIR Plan, which is already two to three times more expensive than other plans, will see its rates jump by an average of 15.6% statewide on Jan. 1, the insurer's president said Monday. Rural homeowners are projected to see the highest increase.