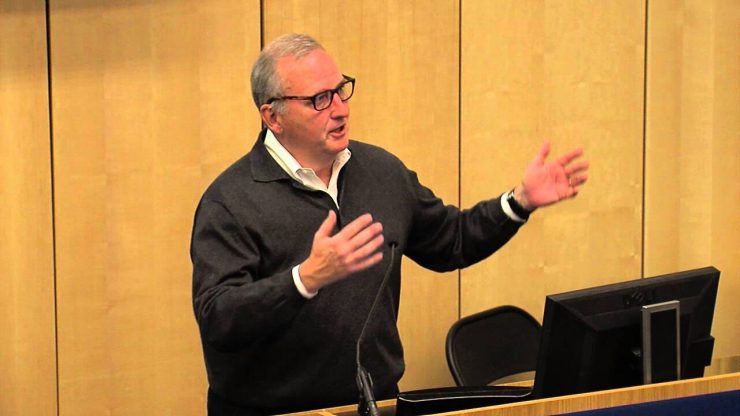 This is as good a time as any since the start of the COVID-19 pandemic to begin partially phasing in in-person instruction for schools. But travel and gatherings during the holidays are a decidedly bad idea and this is definitely not the time for people to let their guard down as far as precautions and going about their daily lives.

Dr. George Rutherford, a Piedmont resident who heads the Division of Infectious Disease and Global Epidemiology at UC San Francisco and is a professor of Epidemiology and Health Administration at UC Berkeley, offered his thoughts as the statewide health emergency nears the end of its eighth month.

Alameda County in mid-October was moved into the less restrictive orange tier of the state's color-coded four-tier Blueprint for a Safer Economy and county health officials announced that as of Oct. 13, "elementary students may begin returning to classrooms if their schools are ready."

As far as the timing, "It's not going to get any better," Rutherford said. "I think elementary schools are going to be OK. We'll have to see what happens with the middle and high schools."

He added that, "The schools have had lead time to get things ready. At least the ones in Piedmont have detailed plans in place."

Many, if not most, students and parents in the district are eager to end remote instruction, and Piedmont has plans to phase in a "hybrid" form of instruction for younger and special education students that alternates in-person and remote learning. But the district last week postponed plans to start the process until December due to personnel issues. Other districts are opting to wait until the new year.

As long as protocols — including maintaining social bubbles and distancing, and wearing masks — are followed, "It's as good as it's going to get," Rutherford said.

Travel and gatherings for the holidays are quite a different matter.
"Bad idea. Don't do it," was his blunt advice. 
"You don't want to mix groups of people during the holidays. The worst thing you can do is bring a 95-year-old grandmother together with kids home from college," Rutherford said. "People should avoid the temptation of having big family gatherings," he said. "This is not the time to be pushing your luck."

News accounts talking about a "second wave" of novel coronavirus transmission are well off the mark, Rutherford said. "We're well into a third wave, with the highest number of cases we've ever had," he said, noting that the United States is averaging 82,000 new positives a day and 825 deaths over the past seven days.

"California is escaping that somewhat," he said, with overall figures coming down and a lower positivity rate than states that have not been as restrictive.

Asked whether the gradual reopening of the California economy is advisable, Rutherford said, "It depends where you are. This is very localized." Some parts of California — including regional governments — have openly rebelled against the health protocols.

"Compared to the rest of the state, I'm very impressed by Northern California and how much people have taken things to heart by wearing masks and social distancing," Rutherford said.
Overall, "I have to say that the state system is being quite careful" with its tiered steps for reopening, he said. "It balances public health and the economy in a way that's quite responsible. And it can go backwards if things get out of hand."

What advice does he have as the pandemic enters fall and winter, the days get shorter and people spend more time indoors? "Get a flu shot if you haven't," Rutherford said. "Don't be tempted to travel. Realize that despite the temptation, this is not the time. This is a time for acting safely and not to be pushing the envelope."

He recommended visiting the federal Centers for Disease Control and Prevention website, www.cdc.gov/coronavirus/2019-nCoV/index.html , for the latest information and guidance.

In case people have forgotten, "This is a preventable disease," Rutherford emphasized. "You can prevent it by wearing masks, maintaining social distancing and avoiding indoor crowded events."