The Piedmont Unified School District honored Andrea Swenson and Sarah Pearson on November 10 as the termed-out members attended their final regularly scheduled meeting as members of the Board of Education.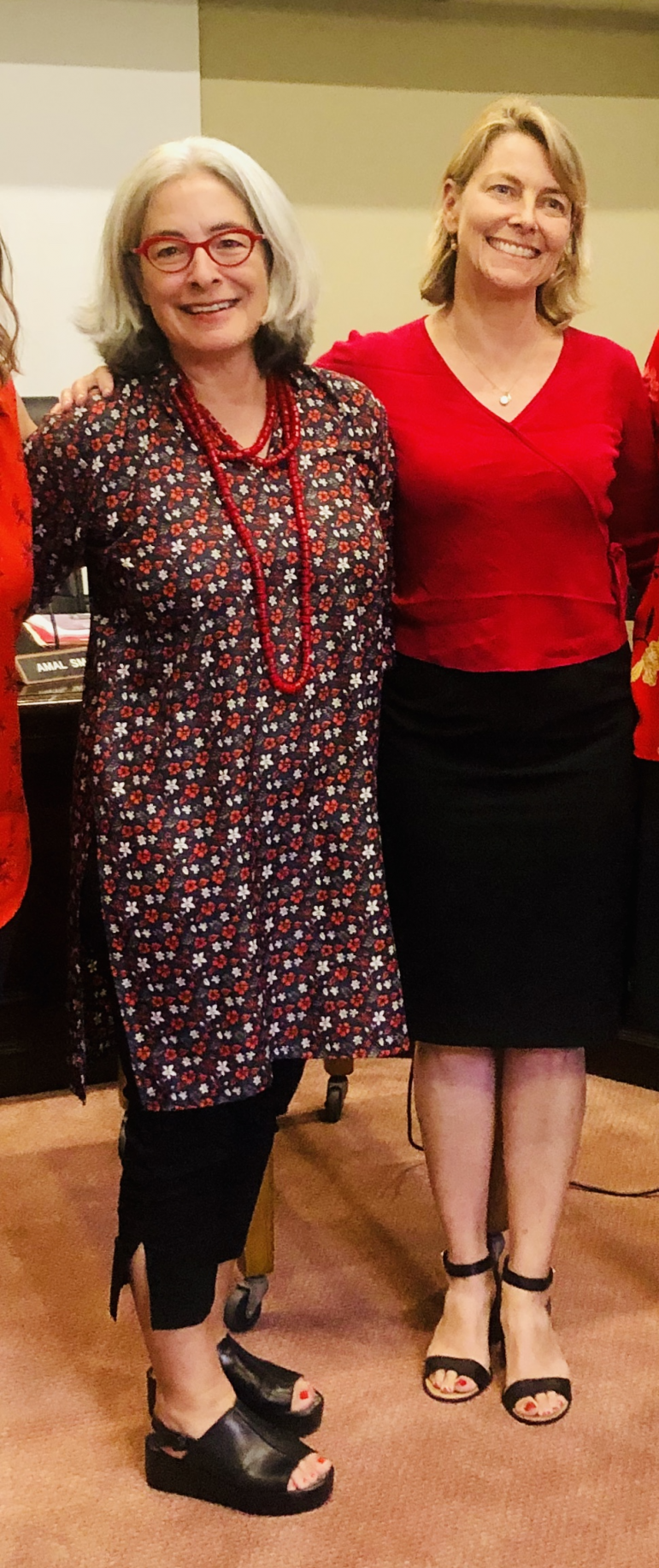 The meeting, held over Zoom, had 35 minutes allotted on the agenda for honoring Swenson and Pearson. Instead, it took about 80 minutes. Speaker after speaker paid tribute to the pair during public comment even before Superintendent Randall Booker and the other members of the board got in a word.
Association of Piedmont Teachers President Gabe Kessler spoke first, saying, "on behalf of the teachers of Piedmont, I really want to express my gratitude to Andrea Swenson and Sarah Pearson for all your service and work on the board."
He added, "We have had a lot of ups and downs over the last few years and the teachers really appreciate your dedication. Congratulations on completing your terms. We will miss you."
Those comments set the tone for the night as current and former school and city leaders called in to laud the two.
"I can speak on behalf of the entire city council and the city staff how much we have valued and benefited from your roles on the school board and members of the community for all these years."

Piedmont Mayor Robert McBain
Veronica Anderson Thigpen, who joins the board next month, said, "Thank you so much for all your hard work and all you've done for Piedmont schools. I'm really grateful to both of you and I'm hopeful it will be OK with you to reach out for advice when I join the board."
Hilary Cooper, who is currently in third place in the vote count and would join the board if that holds, called Pearson and Swenson, "an inspiration."
Booker focused on his personal relationships with Pearson and Swenson in his remarks. He called Pearson a "uniter" who brings people together. He praised Swenson for having an "incredibly strong voice. You will challenge and disagree." He added that both members had served as a compass for the PUSD.
Pearson and Swenson were very appreciative.
"Serving on the board has been humbling and empowering," Pearson said. "I've truly enjoyed working on this board with my colleagues, with Randy and his staff, and the instructors at our six schools."
Said Swenson, "It has been my pleasure to serve our community for the past almost nine years."
The two new members plus incumbent Cory Smegal will be sworn in before the next scheduled Board of Education in December. (The Board has had to hold multiple extra meetings during the COVID-19 pandemic, so there remains a possibility that Pearson and Swenson would have one more special meeting to attend before the new members arrive.)
---