Mill Valley's Brenda Chapman and Kevin Lima put families first when it comes to the movies they make. The dynamic duo have worked at numerous studios and have even established their own production company with a goal to deliver family fare, 'Twas Entertainment.
Both have roots in animation, but also have dipped creative toes into the live-action waters. Chapman's first non-animated feature, "Come Away," is a rarity these days — a family drama that isn't dominated by special effects.
The Relativity Media release arrives in theaters and will be available to stream on Friday. Pass the Remote takes a look at that film as well as other family-friendly offerings the married couple each have made in the past — ideal viewing around the holiday season.
---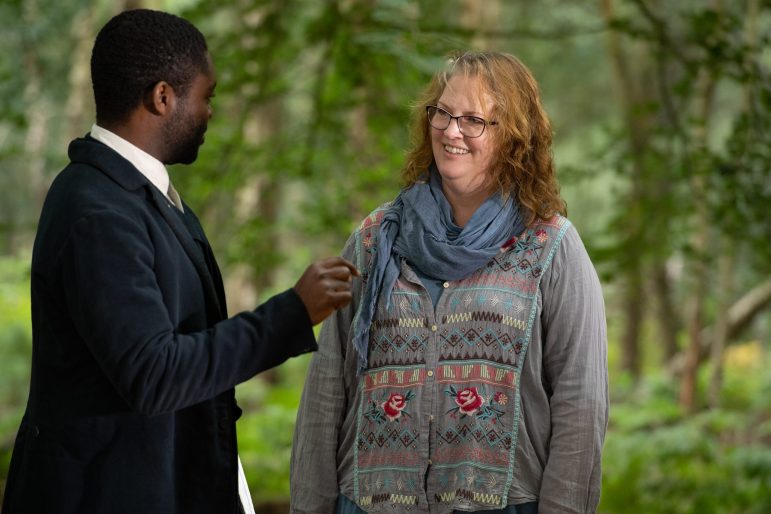 "Come Away": Classic fairy tales Peter Pan and Alice in Wonderland never get old, but they do get reinvented, from Benh Zeitlin's "Wendy" to this origin adaptation. The revision here is that not only are J.M. Barrie's boy who never grows up and Lewis Carroll's adventurous girl now siblings, but they're also part of an interracial family. "Come Away" opens a landscape that's been too often whitewashed for a timeless story about grief, loss and family. The production values are strong, the effects fine and the plot hooks you in (even Captain Hook gets his due). The young cast is adorable while David Oyelowo and Angelina Jolie bring acting gravitas to their parental roles. (Available Friday)
---
"The Prince of Egypt": When Chapman worked at DreamWorks Animation, she not only chipped in on the delightful Aardman Animations 2000 project "Chicken Run," but she also became the first female to co-direct a big-studio animated feature. "Prince" is a stunning animated epic, a stoic biblical tale built around sweep and spectacle, which it delivers. Released in 1998, it not only benefits from a strong voice cast — Ralph Fiennes, Michelle Pfeiffer and Danny Glover — but also withstands the test of time, even if Val Kilmer voicing God is a bit much.
---
"Brave": The dazzling visuals outpace the traditional narrative of this Pixar Oscar winner co-directed by Chapman. It's not one of the Emeryville-based company's finest offerings, but it's still an enjoyable Scottish yarn about young spitfire Merida (Kelly Macdonald), a master archer who is seen as a threat to good old blokes because she thumbs her nose at sexist traditions. Emma Thompson voices Meria's mom, and while all the voice talent on hand is superior, the story goes sideways when Mom turns into a bear.
---
"Enchanted": Anchored by Amy Adams' charming presence as a storybook princess plopped down in Manhattan, this sparkling 2007 mash-up of various Disneyesque tales makes for ideal viewing around the holidays, a film that both kids and adults will love. James Marsden is hilarious as a clueless prince, and Susan Sarandon tears into the role of the evil stepmom. Lima imbues the film with a breezy spirit that'll win you over.
---
"Tarzan": One Disney animated feature you don't hear people talking much about it is this action-packed visual feast from Lima and co-director Chris Buck. The 1999 film not only paid respects to its Edgar Rice Burroughs roots, but also expanded on the themes about a man raised in nature. Better yet, it remains one of the most action-packed Disney animated films, although the Phil Collins music clashes with the tone.