Bay Area theatrical troupes, cash-poor because of COVID-19 lockdowns, are streaming classes and workshops to increase revenues.
Companies not only target pros wanting to further their craft but also provide sessions for wannabes and non-performers who desire stagecraft insights.
The Marin Musical Theatre Company (MMTC) is a prime example.
Since Nov. 1, it's been producing a series of Zoom sessions on acting, audition preparations, voice and dance aimed at performers 16 and up. Offerings range from artistic director Jenny Boynton's "Musical Theatre Audition Preparation" to Eric Levintow's "Group Voice Lessons and Masterclass" and Nelson Brown's "Physicality of Acting."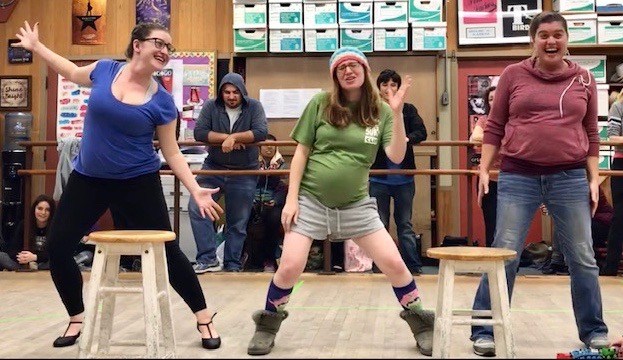 Classes — usually $10 per session — are listed here.
Boynton says students can "take a class they might otherwise not be able to afford, and teachers are getting a small boost to their income. It's a win-win."
Katie Wickes, board president, adds that because MMTC doesn't own a physical theater, it "could have just gone into hibernation until the pandemic was over" but chose instead to "keep our community of artists strong … and focus on the fun."
Meanwhile, from San Francisco, the Zoom roster of the American Conservatory Theater's Studio A.C.T. is crammed with four- and eight-week courses in acting, on-camera technique, movement, clowning and masks.
They're held weekday nights and weekend afternoons to accommodate work and home commitments. Most are limited to 12 to 14 students 19 years of age or older "to guarantee personal attention from instructors." Master classes and one-on-one coaching also are available.

The winter semester, which begins Jan. 19, will showcase such items as "Contemporary Latinx Scene Study," "Musical Theater 1," "Intro to Acting," "Activating Character Through Voice and Body" and "Creative Play for Older Adults." Details are found here.
The Berkeley Rep is another major outfit offering online instruction. Its School of Theatre provides three-hour virtual training workshops that, its website proclaims, can "energize your mind."
On Saturday, for example, Culture Clash members Richard Montoya and Herbert Siguenza will teach a playwriting workshop about social justice, and Jarvis B. Manning, Jr., conducts a Dec. 5 interactive class "about the ever-evolving entertainment industry audition process" that details "do's and don'ts [and] tactics for success."
Workshops cost $115 each, though a lottery for "emerging artists" subsidizes a $35 spot.
Online classes in progress include a monologue intensive, advanced voice-over acting and the female character.
Says Rachel Hull, School of Theatre director, "Throughout the pandemic, engaging with adults and young people through virtual classrooms has been a joy not only for participants … but for faculty as well."
At the South Bay Musical Theatre in San Jose an online enrichment program for performers 18 and up will continue "until shelter-in-place orders are lifted."
Jazz dance classes led by Michael Saenz are offered monthly (Nov. 21 is next) and choreographer Francesca Cipponeri guides a tap dance workshop beginning Dec. 12.
SBMT's website cites programming that highlights show encores, quarantine concerts, classic films, lectures, forums, trivia and game shows — plus, of course, skills workshops in acting, dancing, auditioning and playwriting.
Sara Dean, executive director, explains that while four-night workshops are "offered for a minimal fee — with scholarships available," the company's "single-night programs are free to all [and] provide a creative outlet for artists and an accessible way to engage our audiences."
Aimed at youngsters by Santa Rosa's 6th Street Playhouse are a group of story/performance/art programs.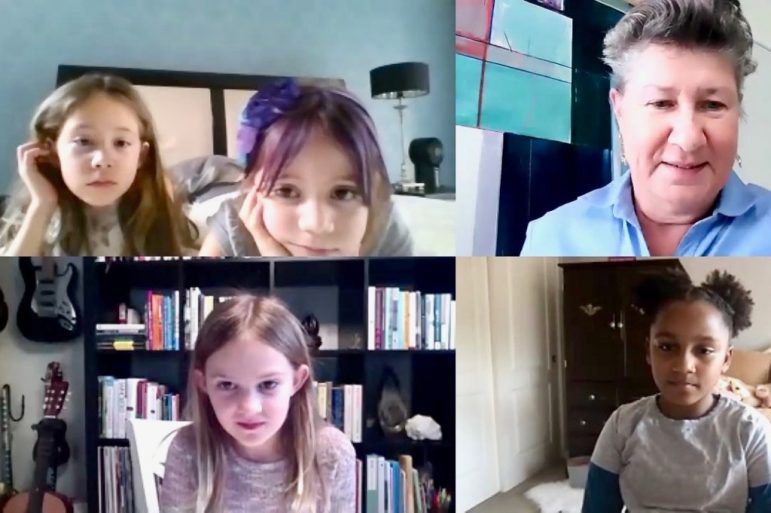 For instance, "A Seussified Christmas Carol," a one-act, in-person play for ages 8-14, is slated Dec. 30 with social distancing and masks. It has a 14-student limit, with $695 tuition.
Already sold-out are radio drama classes for "A Christmas Carol" (the performance was Thursday), one in "Writing for the Virtual Stage" (Dec. 18) and a "Storytelling for Fun" class on Zoom that features acting exercises, creating a powerful main character and improvising a story.
The theater's new managing director, Anne Clark, maintains that classes supply creative outlets for students and "much needed work for our artists struggling to stay afloat."