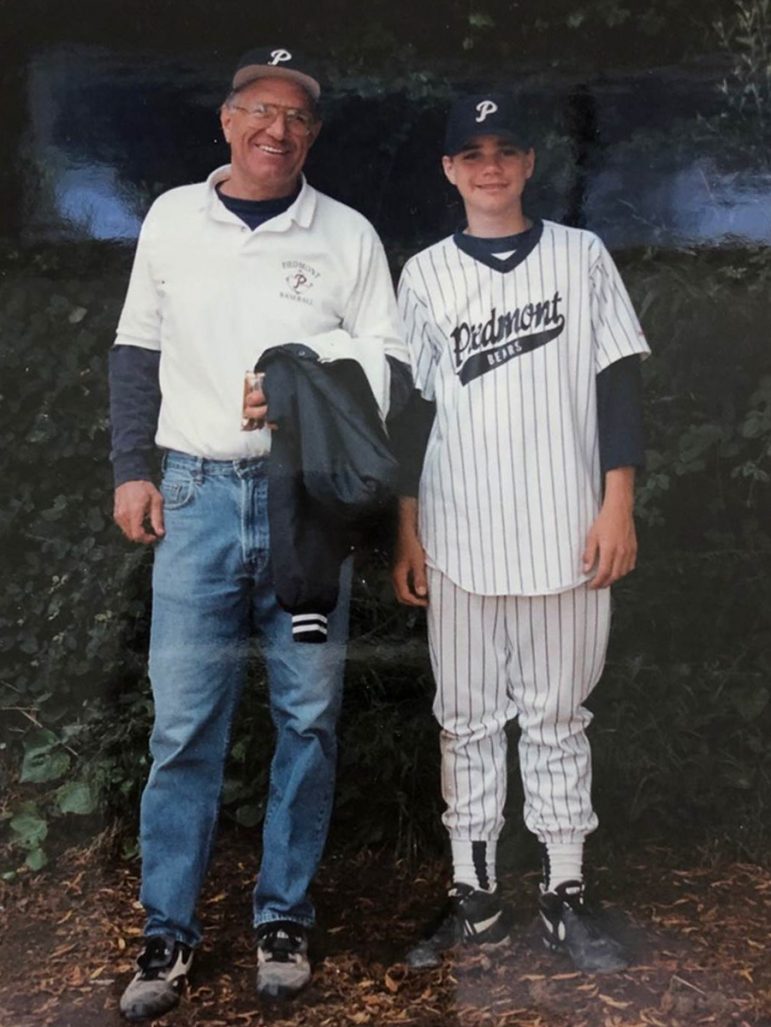 Pete LaChapelle never forgot his glove.
"He would wear his big jeans with his Piedmont High School T-shirt tucked in, hat crooked," former Piedmont High School baseball player Nate Mamuyac said. "He always had his glove with him. It was flat as a pancake. He couldn't play as much catch as he wanted to but he always stayed ready, which I loved."
Graham Low took advantage.
"I remember coming off my surgery – I had Tommy John surgery," said Low, another former Highlander. "He was one of the first ones I played catch with."
LaChapelle died on November 3 at the age of 84.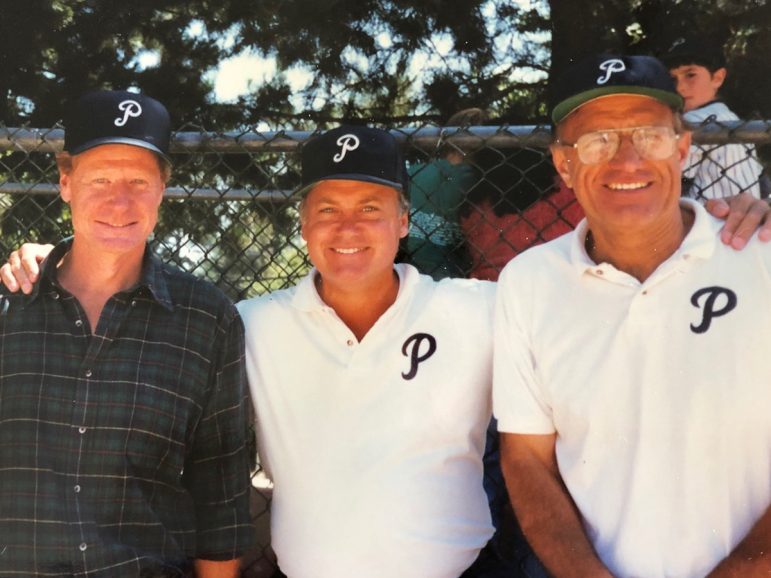 Pete LaChapelle was a fixture in Piedmont, coaching baseball for 45 years at the high school and youth level. He also loved music, pulling his ukulele out at a moment's notice.
"We never saw the ukulele at the ball park, but I remember going to Pete's house a couple of years ago with my two boys and he was strumming for them," current Piedmont coach Eric Olson said. Olson played for LaChapelle in Piedmont youth leagues as well as at the high school.
"I can guarantee you Pete coached me when I was 12," Olson said. "Growing up here in Piedmont, I remember Pete being involved in Oakland baseball, Babe Ruth (league). I remember Pete wanting to do more than just Piedmont. He wanted to have an impact."
Said Barbara LaChapelle, Pete's wife of 43 years: "He was an amazing person. I couldn't have met someone better. I lucked out."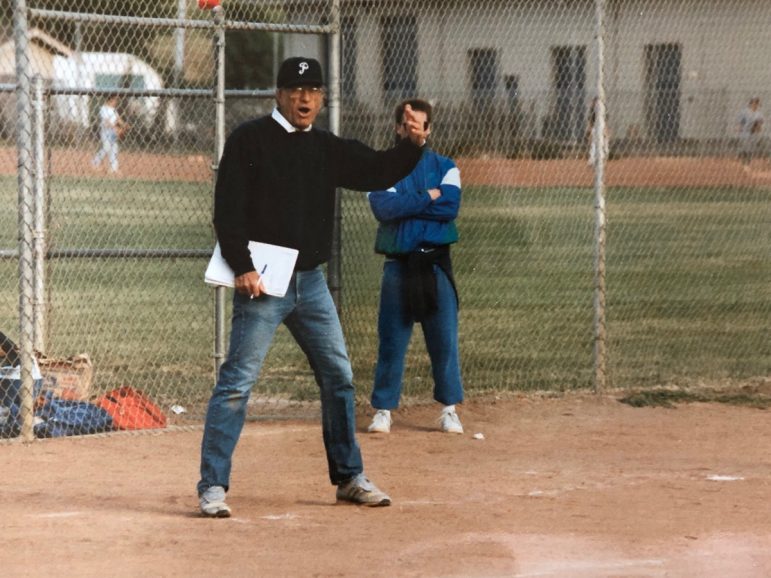 Peter Hall LaChapelle was born February 23, 1936 in Detroit. He grew up in Webster Groves, Missouri, and Denver. He played baseball and basketball for East High School-Denver and earned all-state honors in basketball. He was later inducted into the East High School Sports Hall of Fame.
He then attended Stanford, where he played both sports. He earned a Bachelor of Arts in Economics.
After earning his law degree from Lincoln Law School in San Jose, he began a 30-year career as a deputy District Attorney in Alameda County.
LaChapelle turned his spare time to coaching in the East Bay. He coached Hyatt House in the Young America League in Oakland, the Highlanders in the Piedmont Pony League, and Piedmont High School. As he got older, he continued to serve as the Piedmont High School scorekeeper.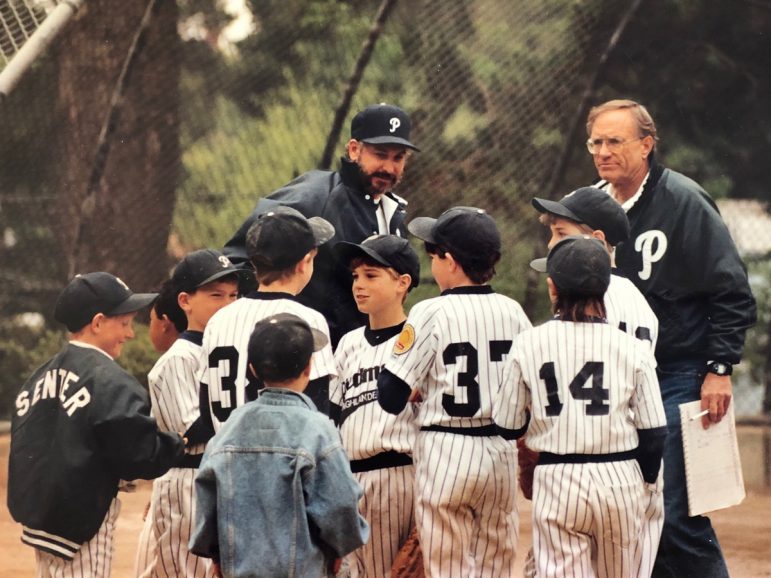 Barbara and Pete met through friends and shared an instant bond over music.
"We used to have these get togethers," Barbara LaChapelle said. "People would bring instruments. Pete would bring his ukulele.
"This was both of our second marriages. Like the song goes, I think it was Frank Sinatra, 'Love is lovelier the second time around.'"
When Pete LaChapelle was at Stanford, he met Dave Guard, who would later go on to found the Kingston Trio. According to family lore, LaChapele was asked by Guard to fill in for Nick Reynolds on one of the group's tours.
"He said he couldn't just take off with a group of musicians for the summer," Barbara LaChapelle said. "Like kids would do now."
Pete LaChapelle's love of music continued to the end. Pete and Barbara's son Erik is a musician, now living in Spain. He returned home in October.
"Every time he was here, they would play," Barbara LaChapelle said. "Pete on the ukulele, Erik on the guitar. They did this to the last day before he passed. It was very special.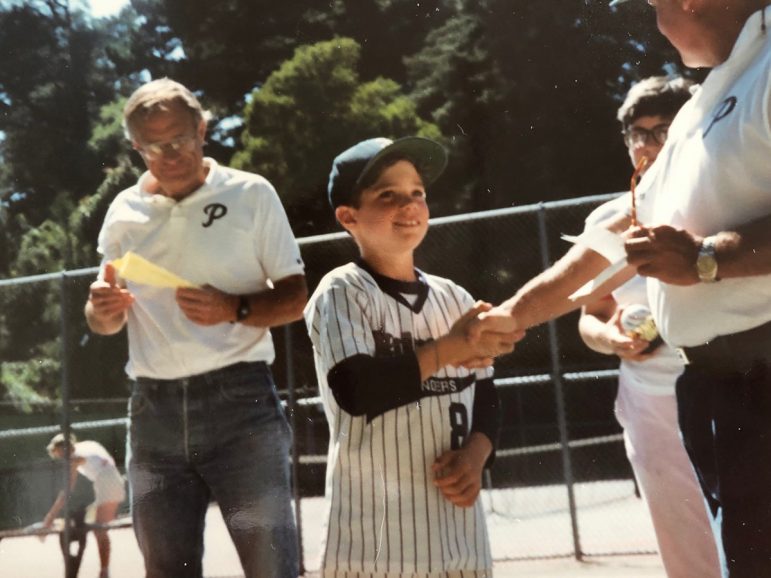 "Eric was in Spain. He wasn't planning on coming until about now. It was a miracle they got a plane. As soon as he got here, he sat down next to Pete and started playing. Everything changed. You could tell he was feeling better and his mind was better. Music is magical."
Pete LaChapelle had to give up scorekeeping a couple of years ago when it became more difficult to go up and down the steps at Piedmont High. But Olson said his impacts on the program were vast.
"I inherited Pete when I took over the job and couldn't have been more thrilled to reconnect with him," said Olson, who returned to Piedmont as an assistant coach in 2012 and became the head coach the following year. "He just loved being around the kids, he loved coming to the ballpark every day."
"I was thinking the other day that all great programs have a guy like Pete around them. You have those guys who love being around the program, who love being around the kids. We spent a great four or five years together. Picking his brains baseball-wise and life-wise. He was just a great mentor."
Said Mamuyac, "You can be cynical about a lot of things today. I never saw Pete without a smile on his face and that radiates to people around him. Even if there was a play where someone screwed up and threw their helmet in the dugout, nothing ever phased him. 'It's all good, life goes on,' he would pat you on the back and tell to you straighten up and go get them."
"I know he's going to be missed by a lot of people. The countless young men with the good fortune to play for him are going to look back on their time fondly."