As with many cherished public traditions in 2020, the Piedmont Holiday Tree Lighting ceremony will be different this year — in a virtual way.
Park Commissioner Patty Dunlap said Wednesday night that this year's tree lighting ceremony will be virtual, an online presentation to be taped on Dec. 1 at the big redwood tree next to Community Hall, and to be played on KCOM-TV and streamed on the City of Piedmont's website the next night, Dec. 2 at 7 p.m. The popular in-person ceremony was jettisoned this year because of the COVID-19 pandemic and the social gathering restrictions that come with it.
Expected speakers during the 20-to-30-minute event include outgoing Mayor Bob McBain, City Administrator Sara Lillevand and two members of the Piedmont Beautification Foundation, Patty Siskind and Gayle Lambert. There also will be a performance by the Piedmont Troubadours a cappella singing group.
The foundation members also plan to present a ceremonial $100,000 check to Chelle Putzer, Piedmont's recreation director, the fruits of the foundation's fundraising efforts for upgrades to the Linda Beach Tot Lot and California Playscape.
Also to be set up near the redwood tree, Dunlap said, will be a mailbox specifically for messages destined for the North Pole.

---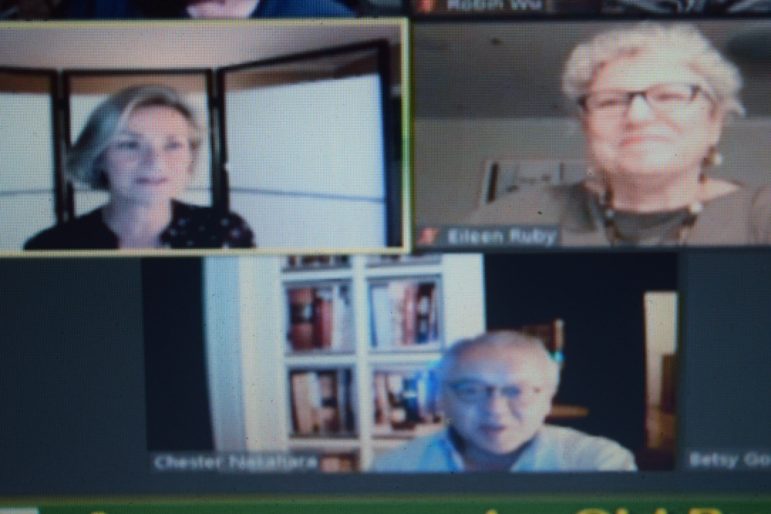 Farewell to Chester

Wednesday night's Park Commission meeting was the last one for Piedmont Public Works Director Chester Nakahara, who is retiring (his official last day is Dec. 22). He got a warm sendoff from Park Commissioners on the Zoom meeting.
"This is my last meeting … unless I turn around as a private citizen and become a park commissioner," Nakahara told the commission. He was, in fact, a Park Commissioner before he began his city career in 1997 as Piedmont's chief building official.
Commissioners praised Nakahara's calm leadership, solid counsel and friendship.
"You've left a positive mark on the community," Park Commissioner Jim Horner told Nakahara. "You'll love retirement — there's a lot to recommend about it."
Nakahara said he's proud of his public works staff.
"The parks are a big part of what Public Works does," Nakahara said, "and we take a lot of pride in what we do."

Contact Sam Richards at sam.richards4344@gmail.com