Walk for Wellness 2020, the PUSD Wellness Center's largest fundraiser of the year, attracted 400 entrants who walked almost 1,200 miles collectively and raised more than $37,000 for the Wellness Center.
The event was organized by the Wellness Center Support Committee, a group of parent volunteers committed to fundraising on behalf of the Wellness Center. "We're thrilled with the success of Walk for Wellness," said event co-chair KeriAnne Hohener. "All aspects of the event— the number of participants, the miles logged, the money raised — exceeded our expectations."
Walk for Wellness 2020 was an inclusive, accessible and socially-distanced event open to the entire Piedmont community. Participants received a Walk for Wellness visor and access to seven maps detailing various walks around town.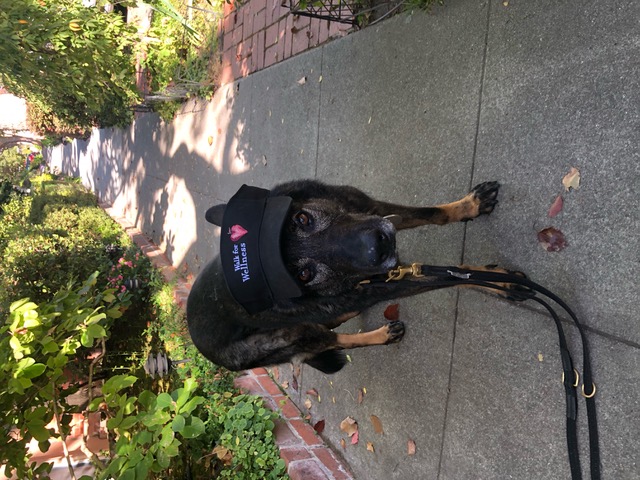 During the week of September 21 they were able to log mileage from their walks online, share their favorite walks with other participants, and post photos on social media. The weather and air quality cooperated, and participants were thankful for an excuse to spend time outside for a good cause. Piedmont resident Becca Posamentier chose to leave her car behind and get some exercise instead. "I walked an errand today thanks to Walk for Wellness — my dog and I appreciated the extra push," she told event volunteers.
Dr. Alisa Crovetti, the Clinical Supervisor of the Wellness Center, is grateful that the Piedmont community understands the need for counseling services at the secondary school level.
"It is absolutely crucial that we prioritize the mental health of our students, especially during distance learning," she said. "I'm thrilled with the response to Walk for Wellness and very much appreciate the community's support of the Wellness Center."
The Wellness Center Support Committee is already thinking about Walk for Wellness 2021. "There was so much enthusiasm for this year's event! Even if we can hold a traditional in-person community walk next year, we plan to include the week-long mileage tracking piece," explained event co-chair Nicki Gilbert. "We hope the combination of a large community gathering and a week-long celebration of physical and mental health will turn Walk for Wellness into a much-loved annual Piedmont tradition."
The PUSD Wellness Center provides confidential, free on-campus counseling to all Piedmont High School, Millennium High School and Piedmont Middle School students. During distance learning, counseling sessions are held online and continue to be an essential resource for many Piedmont students. The Wellness Center helps students manage common emotional and social challenges of middle and high school including stress, depression, grief, family or friendship conflicts, and substance use concerns.
Approximately one third of high school and one quarter of middle school students receive counseling at the Wellness Center each year.
To support the Wellness Center at any time, please visit www.piedmontstore.org.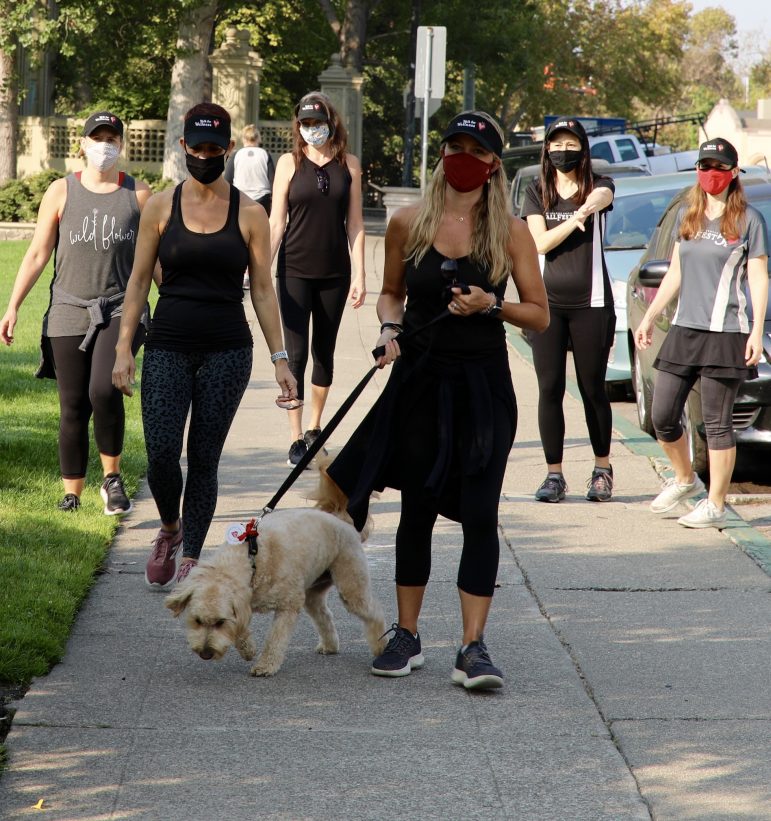 The Wellness Center Support Committee is grateful to the more than 30 Piedmont families who sponsored Walk for Wellness 2020, and to Bay Design & Build, The Cooper Group, East Bay Pediatrics, Harmless Harvest, Mulberry's Market, Niantic and Xantrion for their generous corporate sponsorship of Walk for Wellness.