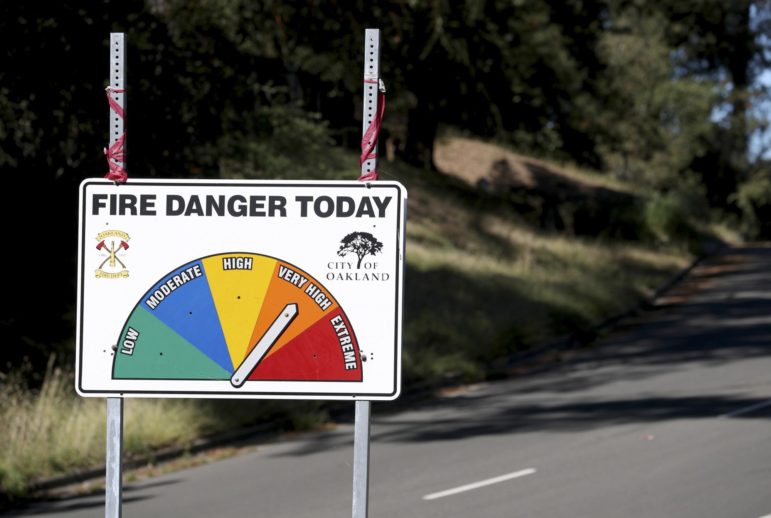 The National Weather Service issued alerts for fire weather and high winds Friday that are expected in parts of the Bay Area beginning on Sunday. The weather service issued the fire weather warning, which lasts from 11 a.m. Sunday to 11 a.m. Tuesday, in anticipation of low humidity and winds between 25 mph and 35 mph, as well as gusts of up to 60 mph.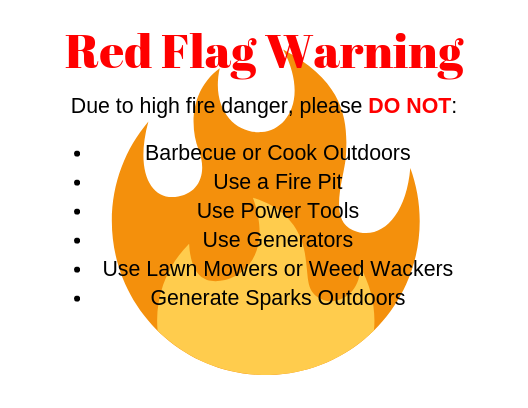 The mountains and valleys in the North Bay and East Bay, the Diablo Range and the Santa Cruz Mountains are included in the fire weather watch, according to the weather service. In some mountainous parts of the Bay Area, wind gusts could reach as high as 70 mph, forecasters said.
The high winds warning will be in effect from 4 p.m. Sunday to 10 a.m. Monday in the North Bay, East Bay, San Francisco peninsula and shoreline, Santa Clara Valley and all of Santa Cruz County.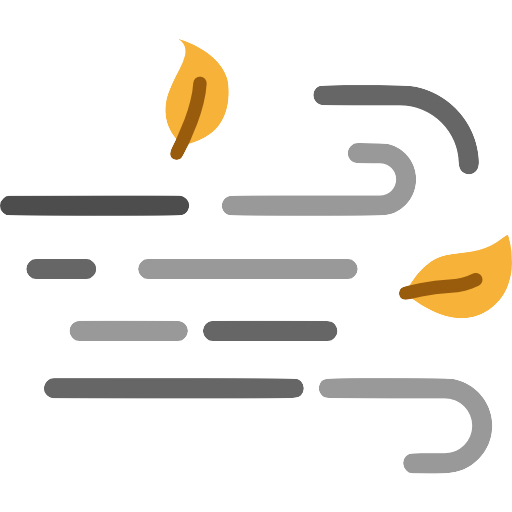 High winds may blow down trees and power lines, according to the weather service, with the potential for widespread power outages.
Due to the expected high winds, PG&E said Friday that it will shut off power in Moraga, Orinda and Lafayette from 4 p.m. Sunday through Wednesday morning. Roughly 16,500 customers in the Lamorinda area are expected to be impacted by the so-called Public Safety Power Shutoff.
Residents in the area are advised to plan ahead by preparing an emergency kit, ensuring they have flashlights and extra batteries and storing water and non-perishable foods. Residents can also be prepared by preparing a Stay Box. Learn more at www.listoscalifornia.org/online-course/en/files/LIS_DRG_StayBox.pdf
Up-to-date information about the power shutoff can be found at PG&E's website, pge.com.
---
Preparing for a potential shut-off (PSPS event)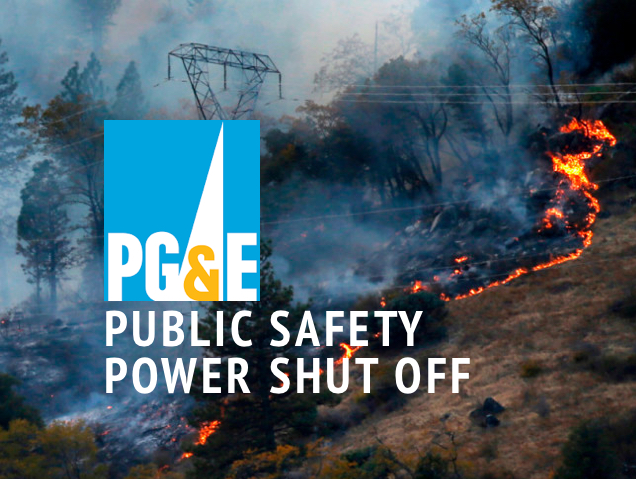 To ready for a potential shut-off, the City recommends residents take the following steps:
Make sure PG&E has your current contact information. Update your contact information with PG&E online at pge.com/mywildfirealerts or call (866) 743-6589.
Check and update your emergency kit (HERE) and supplies (include hard copies of critical information and life-saving prescriptions).
Identify a place you can go to cool off, if necessary
Have a back-up charging system for cell phones and keep devices fully charged at all times.
Learn how to manually open your garage door.
Keep cash on hand (credit/debit stations, and ATMs may be without power).
Learn more about Public Safety Power Shutoffs in your area (HERE) and work with your neighbors to make sure everyone is ready.
Stay informed during disasters and sign up for alerts HERE.
Additionally, PG&E suggests that customers can better prepare for PSPS by:

Plan for medical needs like medications that require refrigeration or devices that need power.
Identify backup charging methods for phones and keep hard copies of emergency numbers.
Keep in mind family members who are elderly, younger children and pets. Information and tips including a safety plan checklist are available at pge.com/wildfiresafety.
To find out if you will be impacted, enter your address in the PSPS service impact map. PG&E will be updating information regarding the service impact areas here.