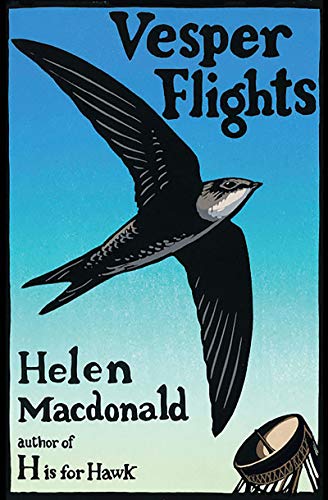 Helen Macdonald and Camille Dungy discuss Vesper Flights | Oct. 6
Presented in partnership with the Bay Area Book Festival, bestselling nature writer Helen Macdonald and poet Camille T. Dungy join forces in a virtual conversation about learning from animals. Macdonald's essay collection captures the elusive, precious freedom expressed by a migration of songbirds, the sighting of golden orioles In Suffolk forests or the oddities and attributes of bird nests and more. Integrated with her memories of falling to sleep and thoughts on the passage of time, Vesper Flights invites readers to step out of their lives and worries to focus on and find respite in nature. UK-based MacDonald is the author of the poetry collection Shaler's Fish, and the bestselling memoir, H is for Hawk. Award-winning poet and editor Camille T. Dungy is a professor of creative writing at Colorado State University.
Oct. 6; 2:00 – 4:00 pm; $20 – $35; https://www.ptreyesbooks.com/event/poised-soar or http://www.ptreyesbooks.com/
---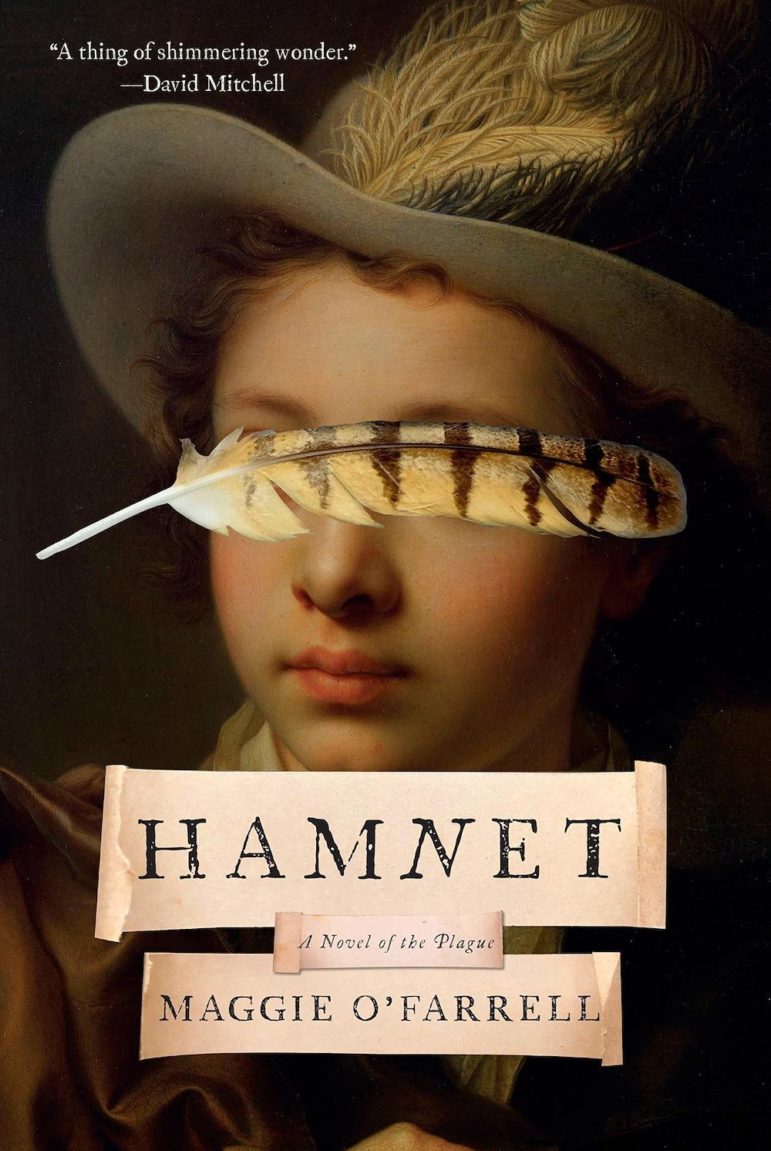 Hamnet by Maggie O'Farrell at GGP Online Book Club | Oct. 6 @ 7:00 pm – 9:00 pm
The Rockridge bookstores's online book club discussion of Maggie O'Farrell's new novel, HAMNET, rings relevant bells. The Edinburgh-based author casts the stories of a marriage and the re-imagining of a forgotten boy against the landscape of England in 1580. Black Death in that era laying its plague upon old and young alike will surely bring to mind current events. The love story of a young Latin tutor and a woman falconer offers poignant reprieve, but it's temporary and grief and loss soon prevail. Cathartic pleasure always arrives in an O'Farrell novel, whose works include The Hand That First Held Mine (winner of the Costa Novel Award); Instructions for a Heatwave; and most recently, I Am, I Am, I Am: Seventeen Brushes with Death. Support GGP and order a hardcover copy at https://bit.ly/GGPHamnet, or audiobook from Libro.fm, GGP's audiobook partner, at https://bit.ly/HamnetAB.
Oct. 6; 7:00 – 9:00 pm; Free, on Zoom; www.ggpbooks.com/event/
---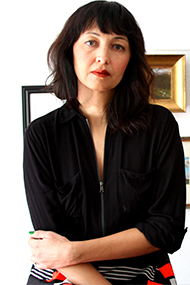 Fowzia Karimi | Oct. 8 @ 12:00 pm
Join the writer, illustrator, and Mills MFA in Creative Writing Program alumni at noontime as she introduces her debut novel. A brown-bag-it at home lunchtime hour is perfect opportunity to immerse in the novel's tale of a family's wartime emigration, told by multiple voices and illuminated with Karimi's bold color illustrations and photos. Texas-Based Karimi illustrated The Brick House by Micheline Aharonian Marcom and Vagrants & Uncommon Visitors by A. Kendra Greene. She is the recipient of The Rona Jaffe Foundation Writers' Award.
Oct. 8; 12:00 pm; Free; https://www.mills.edu/academics/graduate-programs/creative-writing-literature/contemporary-writers-series/index.php
---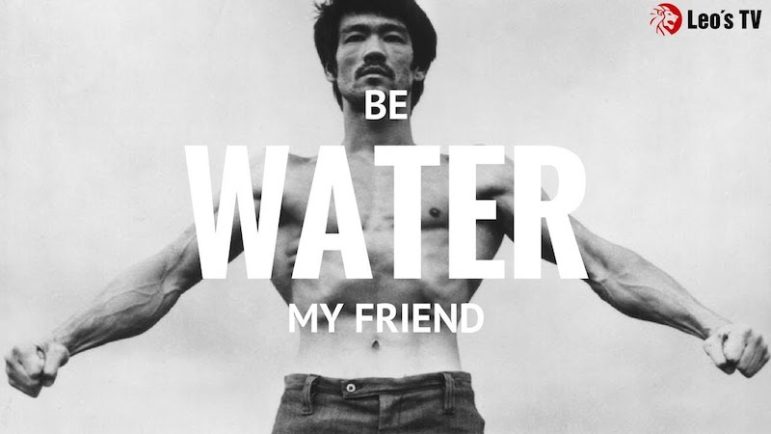 Bruce Lee's daughter, writer Shannon Lee, with Jeff Chang | Oct. 9
As the daughter of the renowned martial artist and cultural icon Bruce Lee, Shannon Lee is CEO and Owner of the Bruce Lee Family Companies and President of the Bruce Lee Foundation. Her pedigree finds purpose in sharing her father's philosophies in a new book, Be Water, My Friend. Each chapter expands upon a lesson aimed at practical application of the elder Lee's deepest, metaphorical teaching: "Empty your mind; be formless, shapeless like water." Berkeley-based Chang is the author of several award-winning books, among them, Can't Stop and We Gon' Be Alright: Notes On Race and Resegregation. He is Vice President for Narrative, Arts and Culture at Race Forward. His next project is a biography of Bruce Lee.
Oct. 9; 7:00 – 9:00 pm; Free, Virtual; https://www.greenapplebooks.com/event/virtual-event-shannon-lee-and-jeff-chang.
---

LOGIC Books Festival | Oct. 12-14
The three-day, four-part festival presented by Bay Area-based City Lights in cooperation with culture hub Gray Area and FSG Originals (Farrar, Straus and Giroux) plunges into the murky waters of technology and its affect on everyday life. Encounter tech titans—learning about them from unusual perspectives through interviews with a chef who serves them lunch or a data scientist working among the hi-tech flanks. A second event unpacks Blockchain Chicken Farm and the political and social tangle of technology in rural China—including facts that belie the myth of urban domination when it comes to technological innovation. The third event has leading scholars of literature and gender studies dissecting the language of technology to expose hi-tech jargon as "fancy new ideas" that are "simply old motifs playing dress-up in a hoodie." The closing event, a panel discussion with San Francisco Mission District-based Gray Area's LOGIC magazine crew, revisits territory covered in the events and proposes new applications and rehabbed relationships between between humans and technology.
Oct. 12-14; times vary but include 6:00 and 7:30 pm; Free, Virtual; http://www.citylights.com/info/?fa=event&event_id=3712.
---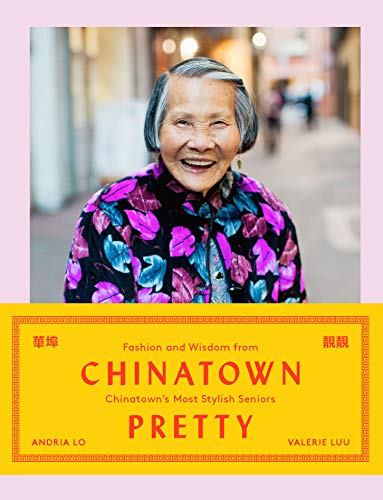 Chinatown Pretty Book Talk | Oct. 17 @ 1:00 pm – 2:00 pm
Bay Area-based photographer Andria Lo and writer/restauranteur Valerie Luu have interviewed and photographed six senior writers in iconic Chinatowns from San Francisco, Oakland, Los Angeles, Chicago, New York City, and Vancouver. The stories and photos describe lives filled with exuberant energy and stimulating experiences. Lo and Luu have been profiling fashionable elders since 2014 on their blog and Instagram, Chinatown Pretty. In a conversation hosted by Janie Chen, an Oakland native currently focusing on ethnic studies and sociology at UC Berkeley, the two artists will share their journeys with six seniors through historic and modern day Chinatowns. Watch the book trailer at https://www.youtube.com/watch?v=FCHNfV5RNDo. Pre-order a copy of the Chinatown Pretty from organizer Eastwind Books of Berkeley. Oct. 17; 1:00 – 2:00 pm; Free, Virtual; https://www.facebook.com/events/315348989687711/ or http://www.asiabookcenter.co