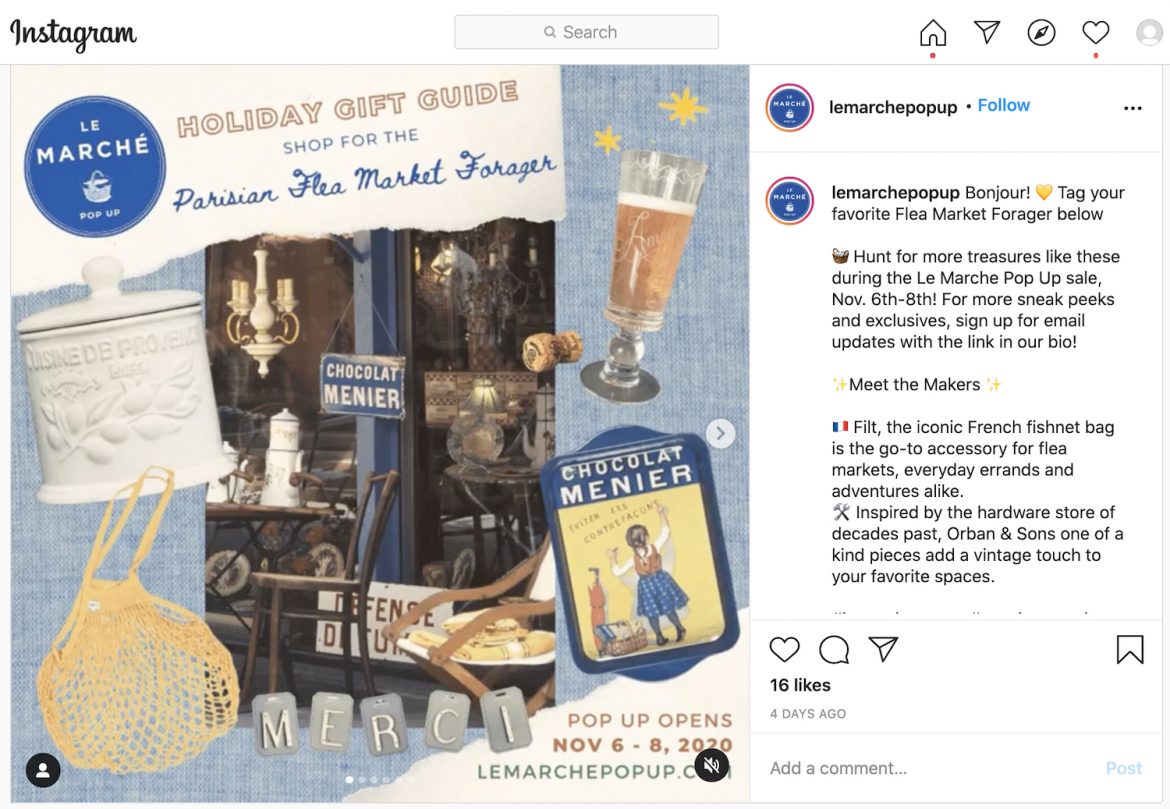 Biannual warehouse sale welcomes thousands of shoppers each year for their Fall Holiday Sale with a new name and all the amazing products customers have come to expect.
[SPONSORED POST]
Berkeley, CA—Since 1996, Guy Orban, owner of Kiss That Frog, a wholesale manufacturer and distributor that stocks the shelves of stellar boutiques and online retailers such as Anthropologie, Food52, Magnolia Market, and Williams Sonoma, has been the first to welcome guests at the door of his biannual warehouse sale that happens every June and November. Le Marché Pop-Up, previously called Le Marché Bay Area, is a curated treasure trove of well-priced, ethically made products for the modern home with timeless French touches.
This year however, due to COVID-19, Guy and his team, for the first time in 25 years, were unable to open their doors to their guests. Instead they quickly jumped into gear and took their extensive inventory online.
On November 6th – 8th, Guy and his team will be back on their new website, lemarchepopup.com, greeting guests virtually for this year's virtual Holiday Sale. Guests will be transported virtually to the warehouse and get a touch of France from the comfort of their home. Customers will get to preview the sale starting November 2nd, 2020 at www.lemarchepopup.com. In the meantime, guests can follow Le Marché Pop-Up on Instagram (@lemarchepopup) to get some shopping inspiration from the team's gift guides.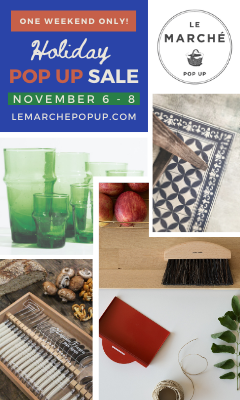 "We knew we had to make our annual event happen. People look forward to our events every year. It had been such a miserable year that we wanted to bring a little ray of sunshine," said, Guy Orban, owner. "Our June sale was incredibly fun and interactive. We saw so many of our regular shoppers as well as newcomers. Because we went online, we were no longer limited by geography. We were able to greet guests from all over the place to our sale. That's why we chose to drop the "Bay Area" from our name and go with 'Pop-Up' so that it is more welcoming to all. We can't wait to make another memorable experience for our guests this November."
About Le Marché Pop-Up

Le Marché Pop Up is a seasonal flash sale curating well-priced, ethically made products for the modern home with timeless French touches.

Previously known as Le Marché Bay Area, Le Marché on Fourth, and the Kiss That Frog Warehouse Sale, we're now fully online as Le Marché Pop Up. New name, but same great deals and festive vibes!