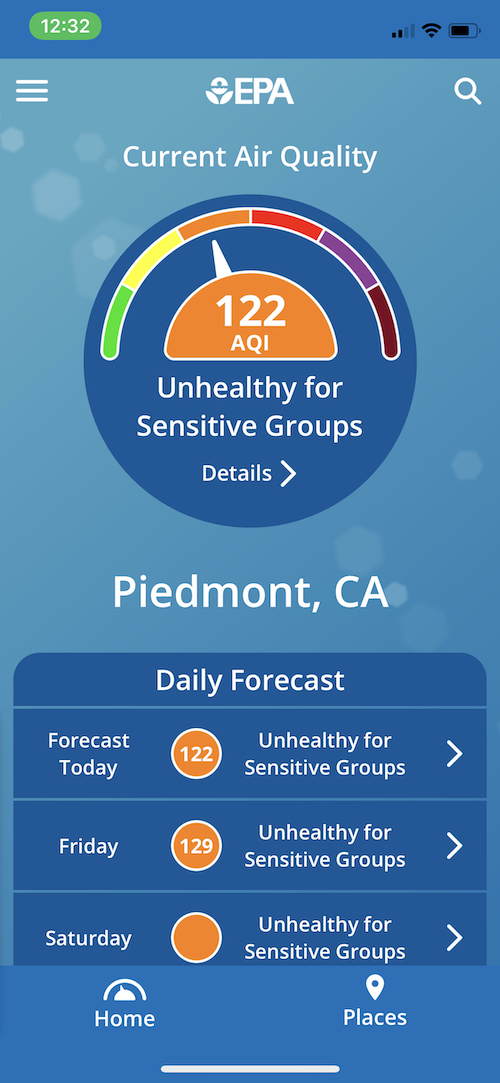 This is an AC Alert from Alameda County. The National Weather Service has issued a Red Flag Warning, which is in effect from 1 PM Thursday to 6 AM Saturday due to high winds and dry conditions. The greatest threat will be in elevations above 1,000 feet across these region, particularly in the East Bay Hills.
Critically dry conditions result in extreme fire weather conditions. A Red Flag Warning is the highest alert issued by the National Weather Service. During these times extreme caution is urged by all residents, because a simple spark can cause a major wildfire.
Some areas of Alameda County may experience poor air quality. For more information please go to www.baaqmd.gov
As of 1PM today, Joaquin Miller Park is closed to the public until the red flag warning is lifted. The public is asked to not congregate in the identified high fire severity threat zone when these conditions exist in order to reduce risk and ensure emergency access is maintained. This is especially important in the more remote areas of Oakland such as along the Grizzly Peak Blvd corridor. Parking and/or stopping in the lookouts is prohibited between 9 PM – 6 AM daily. Cars parked illegally or in a manner that might delay emergency vehicle response are subject to citation.
Visit the City of Oakland Red Flag Warning page on its website to learn more about Red Flag Warnings and how to protect yourself and your community from wildfires: https://www.oaklandca.gov/resources/red-flag-warning