Summer. Warm air, maybe a breeze. Laughter, shrieks of delight. The smell of chlorine. Brightly clad bodies draped in terrycloth. Splashes. "Marco! Polo!"
The pool. That's what I think of when I think back to summers of my youth and it makes me smile.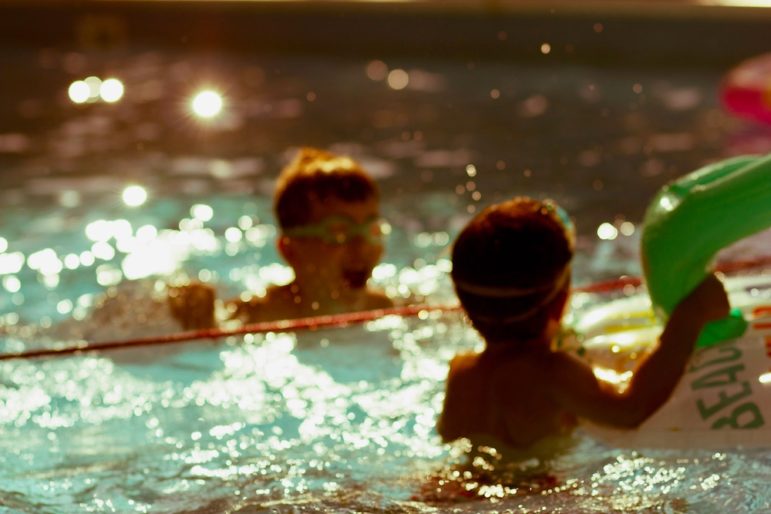 My husband and I want that for our three young boys (an almost 8 year old and 5 year old twins). We want that for your children, too. I recall vividly taking my eldest to Piedmont Pool for a baby-and-me swim lesson. After the lesson, I looked longingly at the parents lounging on the grassy hill on towels, talking, laughing and looking on at their older children frolicking in the water. I thought, "I cannot wait until that can be my husband and me, when our children are water safe and can enjoy this pool."
We thought last summer (2019) was going to be that longed for summer, but unfortunately, the Piedmont Pool facilities were closed much of the time for repair. This brought tears to our boys' eyes on many a hot, hot day, as they stared longingly at the pool as we walked home from summer camp.
"Why can't we go to the pool today, Mommy," was a constant refrain.

This is why our family wholeheartedly supports Measure UU.
While people of every age can benefit from time in the pool, children benefit so much from the gift of learning how to swim. From feeling safe in the water. The confidence it inspires. It is a skill for life.
The Piedmont Pool facilities have reached the end of their life. They are not going to reopen. Passage of Measure UU will allow Piedmont to construct new swim facilities which will bring back to Piedmont swim lessons, swim team, swim everything…summer.
Please vote yes.