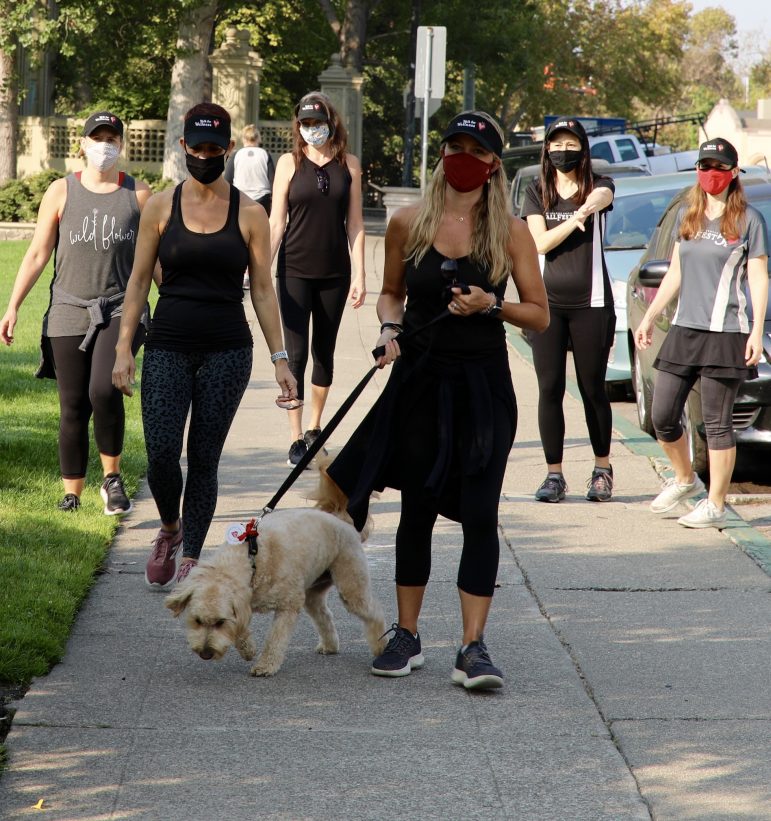 By lunchtime on Monday, September 21, over 15 of Piedmont's walkers had collectively logged almost 50 miles to kick off this year's week-long Walk for Wellness 2020.
Organizers of the event, which is a fundraiser for PUSD's Wellness Center, have created seven fun walks around town, ranging from easy to strenuous, with plenty of options for families, strollers, pets and walkers of all ages.
Event co-chairs Nicki Gilbert and KeriAnne Hohener, together with Wellness Center Support Committee members Cortney Allen, Rebecca Thornborrow, Dana Lung, and Sara Valkonen, met early Monday morning for a masked and socially distant "team walk" to launch the event.
"It's the perfect day for a walk," said Thornborrow, "it feels so good to get outside and exercise." Allen, who co-chairs the Wellness Center Support Committee with Thornborrow, said she's sure the good weather and clear air this week will bring out lots of walkers.
"The community response to Walk for Wellness has been amazing!" she said. "Over 350 people have registered to walk — all dollars raised through sponsorships, donations and registrations support the PUSD Wellness Center and its mission of helping middle and high school students manage emotional and mental wellness. It's clear this is a priority for our community."
In addition to the seven preset routes, walkers are also invited to create their own. High school parent Tracy Machle named her walk Early Morning Wake-Up. "A flat, neighborhood route to get the cobwebs out," she said. "Thank you Walk for Wellness Team!"
The Wellness Center Support Committee is grateful to the more than 30 Piedmont families who have sponsored Walk for Wellness so far, and to Bay Design & Build, The Cooper Group, East Bay Pediatrics, Harmless Harvest, Mulberry's Market, Niantic, and Xantrion for their generous corporate sponsorship of Walk for Wellness.
Walkers are encouraged to share photos on Instagram with the hashtag #piedmontwalkforwellness and tag @piedmontwellness.
Registration remains open all week at www.piedmontwalkforwellness.org – all those who register receive a fun Walk for Wellness visor.