When the Exedra learned that our contributor Kelly Corrigan has been tapped to launch a new tv talk show this fall as well as a podcast, we immediately wanted to know more. Corrigan of course is the author of four New York Times bestsellers, and starting Oct 5 will be the face of the interview show Tell Me More with Kelly Corrigan and the voice of the podcast Kelly Corrigan Wonders which launches October 6.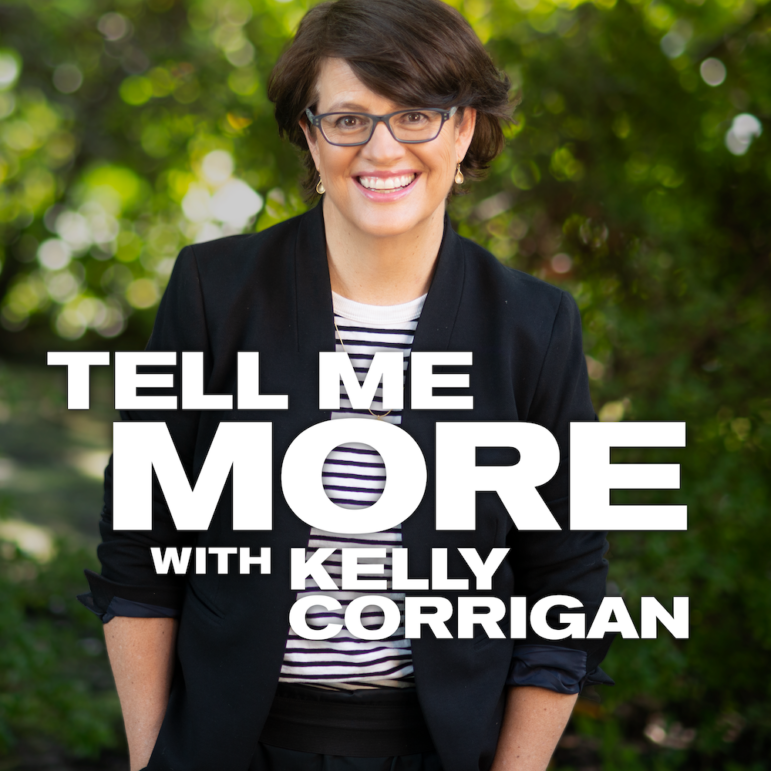 Q: Give us the backstory — how did the tv show come about?
A: I had done two video pieces for the PBS News Hour and the clips got a lot of hits on the internet. PBS was looking for a one-on-one prime time interview show and they asked me to pull together a pitch. I did and they green lit us for a test run.
Q: How will this show be different from the many other interview shows out there?
A: It's going to be close up, candid, personal, very conversational — but not an interview show. We want the viewer to feel they're watching two people having a real talk. I won't ask a question and then disappear. It's not going to look like a typical talk show, either.
Q: What do you mean by that?
A: We don't shoot on a set, we shoot in living rooms. It makes it much more relaxing for our guests.
Q: In your view, what sort of person makes a good guest?
A: We look for smart, compassionate people with a point of view. People who can talk about anything, not cagey people. We want our guests to be themselves, to be real.
Q: So who did you get?
A: For our first special we will have Bryan Stevenson, author of Just Mercy. We just love him. Also James Corden. He's a late night talk show host who has also done theater and television comedy, and he hasn't been interviewed endlessly. My kids love Carpool Karaoke. And we also asked the always thoughtful actress Jennifer Garner, who said yes.
Corrigan with James Corden

Bryan Stevenson

and Jennifer Garner
Q: What did you talk about?
A: We went to Alabama (to meet Stevenson) and LA (for Corden and Garner) to sit with these three lovely people to talk about life in America right now, how they feel and what they're thinking. We talked about the people who raised them and the worlds they occupy now. We talked about what they hope for and what they will never stop working to ensure.
Q: Tell us about the podcast.
A: We will pick one topic each month which allows us to go deep into a subject. We hope to give people a break from the emotional wear and tear we're all feeling now. But we also want it to be a non frivolous break. We're all craving some universal truths right now. Stable concepts that give us hope. Those are the kinds of things we want to talk about.