Teenaged runners will get a chance to do some organized training thanks to the Piedmont Recreation Department.
The twice-a-week classes begin on September 15 and are available to residents and non-residents. Information on how to register is available on the city's website at https://piedmont.ca.gov/servicesdepartments/recreation/classescamps.
Runners of all levels are welcome. The classes are for ages 13-18. Coaches, including Piedmont High School track and cross country coach Jeanine Holmlund, will train the runners. Athletes will be kept in small groups working with one coach. Social distancing and mask rules will be enforced.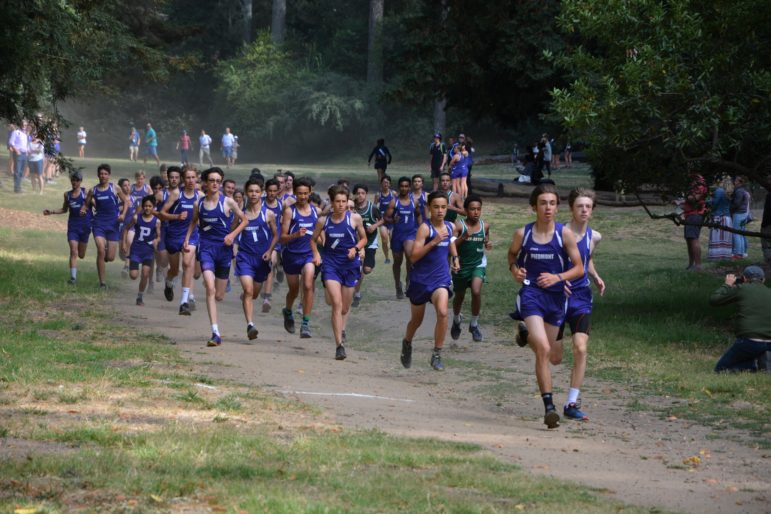 One group will run Tuesdays-Thursdays 3:45-5:30 p.m. The other will run Wednesdays-Fridays 7:30-9 a.m. The latter class had only one opening remaining as of the morning of September 11. There were plenty of openings in the Tuesday-Thursday class.
Classes are co-ed. Registration through the city website is required. Costs are $239 for Piedmont residents and PHS students, $269 for others. The classes last 10 weeks.
According to the class description, "Experienced coaches and recent college runner graduates are offering to work with students according to their ability and interests two days a week with a training plan for the other days. New students will focus on form and strength, and gradually increase their mileage over the 10 week period."
"Experienced runners will be guided through more technical workouts. The program will provide students a safe, supervised outdoor group experience with their peers as they have shifted to increased screen time during this school semester at home."
Runners will have to bring their own water bottles. For more information, contact coach Holmlund at 925-876-0558 or jeanineb4holmlund@gmail.com.