A global health emergency and a local shelter order weren't about to keep residents from proudly displaying the bounty of their gardens as summer came to a close.

The proof is in the dozens of glamor shots of prize produce and plants, artfully made baked goods and home-canned jars of jam and preserves entered in the photo contest held for the first-ever virtual version of the Harvest Festival.

"I thought it was very successful," said Susan Hill, who chaired the edibles portion of the event. "For being organized during a pandemic it's been incredibly positive."

Hill came up with the idea of a virtual festival after the live event was cancelled by the city, which said it made the decision in the interest of public safety. "Because of the nature of the Harvest Festival, social distancing measures would not be possible to achieve, let alone enforce, during this event," the city said in an announcement. "Rather than let the proverbial fields lay fallow for the year, the Harvest Festival will be a virtual event."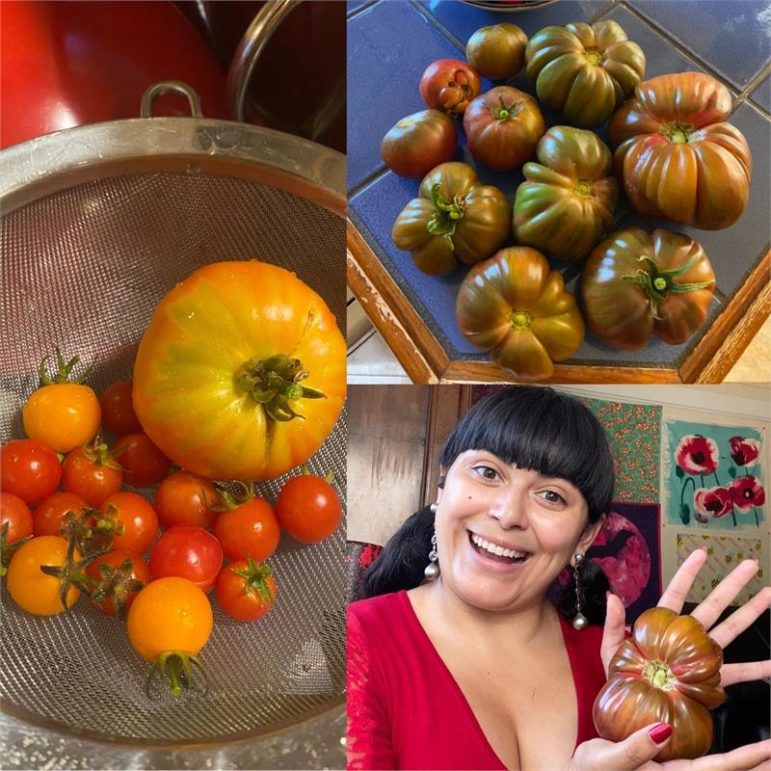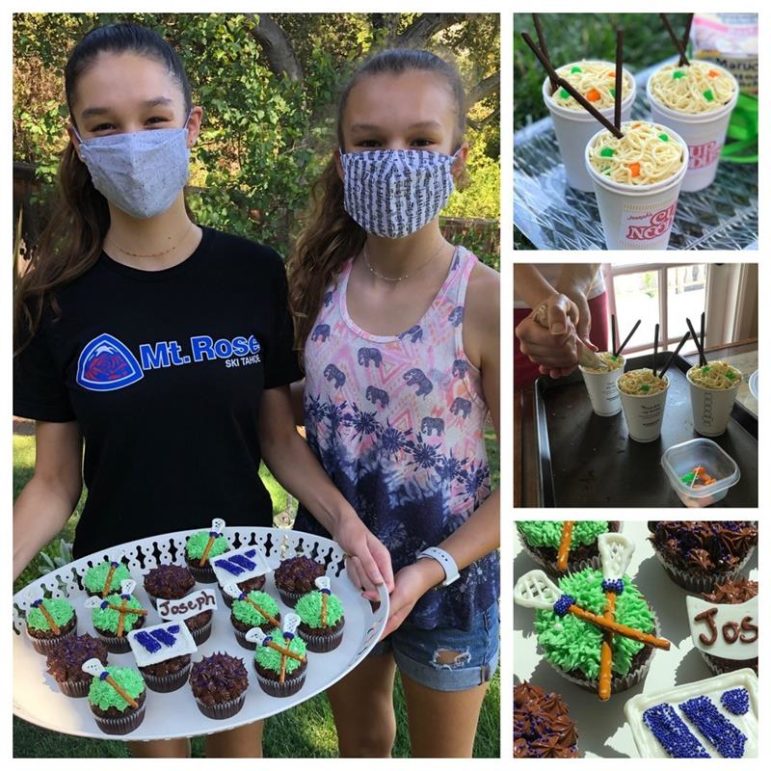 There was no way to replicate the in-person experience of carnival games, live music, food trucks and other activities, but the virtual festival put the entire focus on the garden harvest and residents enthusiastically displayed the fruits (and vegetables) of their efforts.
"We had 39 people enter 93 photos, said Chelle Putzer city recreation and community services director. "It was really wonderful to see how excited people were to share photos of what they have been growing in their gardens and making in their kitchens while sheltering in place."

Susannah Cantrill (8 years old): Bread — her white sandwich bread! It is a no-knead overnight bread recipe that she added an egg to.

Klara Zietlow: Sweet Bread — Sweet Potato Bread

Mary Louise Morrison: Plain artisan bread; made with unbleached flour-NOT bread flour. Approximately 9 wide by 4 1:2 high. Makes great toast.

Susan Hill: Biggest tomato

Anne-Marie Lamarche: Homegrown Cooking (After)

Susan Hill: Roasted tomato sauce

Kara Christenson: Apple galettes from the apple tree in my backyard

Nina Schwab: Weird fruit — lemon

Brian Cain: Most beautiful purple kale

Indira Balkissoon: Tomato, Pumpkin, Squash

Carolyn Pan: My son, James (age 5), LOVES zucchini muffins and we grow zucchini every year in our backyard. We have found this sweet spot that seems to grow them extra large -)

Carolyn Pan: Zucchini at 8.7 lbs, as big as my son James was when he was born

Nina Schwab: Unusual veggie–carrot

Jeri Lockhart: Passion fruit chiffon cake made from fruit from my 3 passiflora vines

Julia Burke: Fig jam from Adriatic and Mission Figs from my garden. The only other ingredients are honey from my backyard bees and lemon juice from my lemons.

Julia Burke: Fig jam, the finished product

Joshua Hurwitz: Homemade sourdough loaf, 70% hydration with a blend of white, wheat and rye flours

Gro Janicke RYGG Polumbo: Mouth watering kumquat mocktail made with these wonderful kumquats from our kumquat tree

Pell Family: Soufflés made by our 10 year old daughter, Samantha

Nancy Scott: Homemade canned pickles

Robyn Kim: Chocolate lava cake

Tami Becker: a few things I grow in my yard and my kitchen

Wendi Lelke-Wallway: Sunflower

Larry and Patti Singer: Here are the before (fruit on our tree) and after (many jars of delicious jam) photos of another bountiful year for our plum crop.

Julia Burke: Honey

Julia Burke: Honey (the finished product)

Ed Rosenthal: Unusual Fruit – Hydroponically grown watermelon

Katy Shotton: photos of some of our veggies!

Katy Shotton: more photos of some of our veggies
All entrants will be given a ribbon and be entered into a drawing for a $60 certificate from ACE Garden Center. The photo submissions can be seen online at www.piedmont.ca.gov/harvestfestival.

"I thought the edible portion worked really well being virtual," Hill said. "Having it be virtual, people could take photos of that perfect tomato, that perfect cucumber." She noted the pride of people "beaming over homegrown produce."

With much of the city's population under confinement at home, gardening has become a more popular pastime. "Of course, with the pandemic and stay-at-home there were a lot more people growing edibles," Hill said. "The nurseries were swept clean of plant starts."

She noted that "The festival started 22 years ago to promote positive recreation and the pandemic really brought that home. During the pandemic people were just enjoying where they are while sheltering."
Other upsides, in addition to the sustainability aspect of bringing grown goods directly from the garden to the kitchen, are reductions in the carbon footprint and pesticide use.

There were three entries in the Youth Coloring/Drawing/Collage Contest and those will be entered in an Oct. 5 drawing for a gift certificate from Village Market.

Artist Zoe Kim (3 years old)

Artist | Avi Maidenberg, age 11: sunflower with oil pastels

Artist | Sophia M. Glass: "Radishes," 2020 Watercolor and graphite on paper 6.25 x 6.25 Age 13 (PMS 8th Grade)

Artist | Avi Maidenberg, age 11: Colorful harvest with markers
Even with the success of the virtual celebration, organizers are looking forward to the return of the live event at Piedmont Park, not only to see the edibles in-person, but also for the social aspects, the variety of food and activities, the community outreach and the displays of scarecrows and art during some of the best weather of the year. "It's so fun to see people, to see kids having a good time," Hill said. "It's a very positive outdoor event."
---
All photos from the City website Virtual Harvest Festival page.