Every four years it happens. A profusion of political documentaries flood in like a last-minute candidate wielding an agenda.
Some of those politico docs are good. Some are downright awful.
With a heated presidential election and a nation at odds with itself, the political documentary is thriving, poised to slam home salient points while sometimes soft-balling others.
This week's Pass the Remote heads to the ballot box where we are casting our votes for the best streaming candidates from the current bunch.
Got politics? We offer three other options.
"All In: The Fight for Democracy"
With the Supreme Court's 2013 sucker punch to voting rights, there's been an outcry to recalibrate an eroding system. Filmmakers Liz Garbus and Lisa Cortés cover the aftershocks of that dubious decision, but also frame it with a historical perspective, illustrating the perilous route American citizens, particularly nonwhites, have had to take to cast a ballot. Their advocacy film received a free world premiere Sept. 2 courtesy of the Mill Valley Film Festival and the Telluride Film Festival at Concord's West Wind Solano Drive-In. It's one of the most important, even-handed political documentaries of the year.
Former Georgia gubernatorial candidate and longtime voting rights activist Stacey Abrams anchors the film while historians take us back when only white male landowners were allowed to vote. Abrams experienced the ersosion firsthand during her pursuit for office with an election day and night that was fraught with problems. "All In: The Fight for Democracy" demands we take measures to ensure that everyone's vote is not just counted, but actually counts in that final tally. (The film will also be shown Sept. 9 in select theaters before it is available Sept. 19 on Amazon Prime.)
---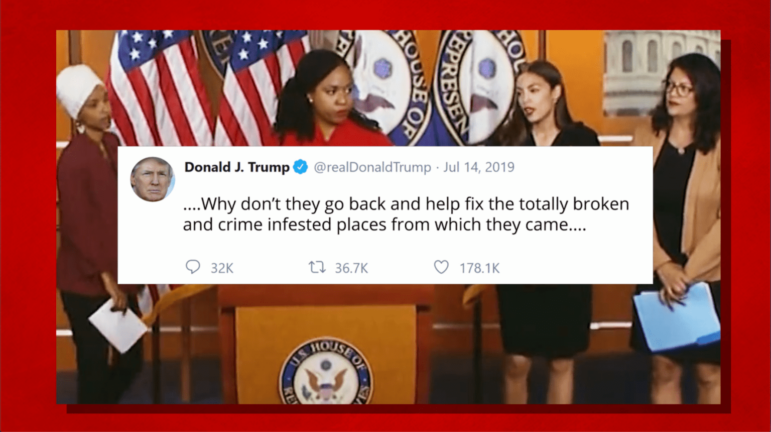 "#Unfit: The Psychology of Donald Trump"
The title alone indicates which side of the political coin this one falls. But it's not a finger-wagging takedown; it speaks with authority and conviction as it taps psychologists who pile up the facts about the sociopathic tendencies of Trump and how he fits the profile of a classic narcissist. That might seem like old hat, but that claim is given heft based not just on his bullying actions, but his words. There are talking heads aplenty intermixed with news clips and Twitter rants, but they're not rote, just informative and lively. No matter your political leaning, you'll have to admit this is a well-done film that raises alarming questions. (Available for rental on various streaming platforms on Sept. 1.)
---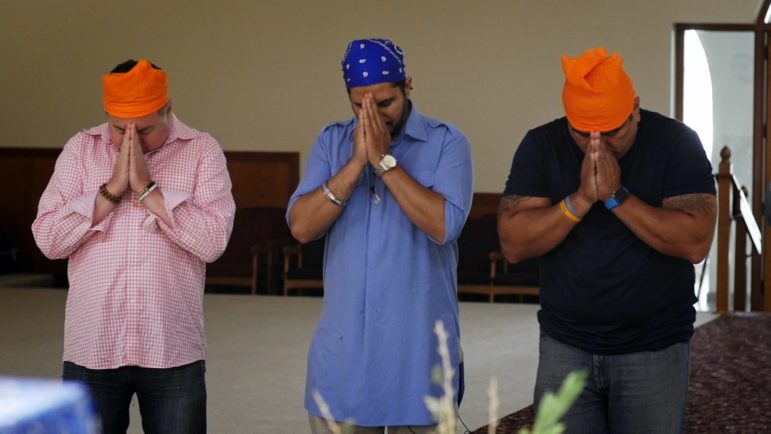 "Healing From Hate: Battle for the Soul of a Nation"
Steps to combat American racism figures prominently in this election year, and sadly, most American election years. Peter D. Hutchison's most timely documentary takes us into American hate groups, but veers into a different direction as he follows members of Life After Hate, a group of former skinheads and neo-Nazis, trying to help white supremacists reform. It's a thought-provoking documentary with a powerful message on how extremists can change. The inspiration for the 1998 Edward Norton character in "American History X" is prominently featured. (Available via virtual cinemas Sept. 4.)
There are, of course, other recent documentaries or docuseries pertaining to this election worth seeing, from Netflix's excellent "Immigration Nation" to San Francisco filmmaker Dawn Porter's "John Lewis: Good Trouble" and on to "Boys State," a superior Apple TV+ documentary from Jesse Moss and Amanda McBaine, also from the Bay Area. And that's but a few.
---
A change of pace
If you happen to be done with politics and need a time out (and who doesn't right now), here are three standout films.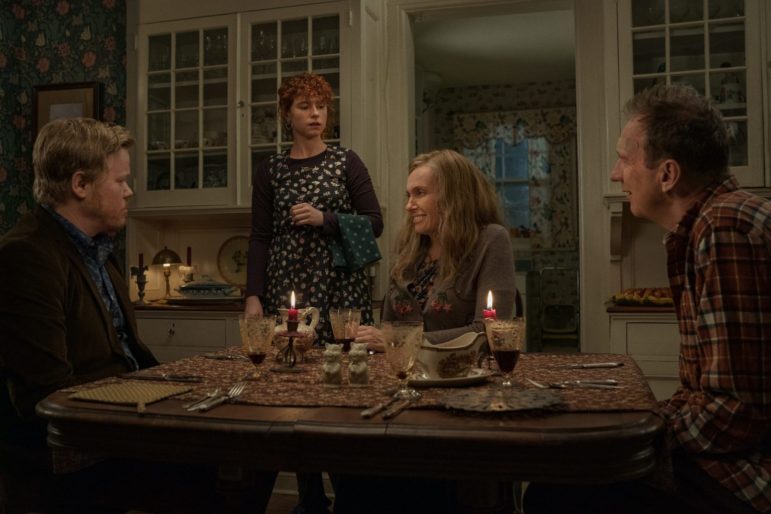 "I'm Thinking of Ending Things"
Speaking of polarization, unconventional screenwriter — and now director — Charlie Kaufman comes up with a metaphysical cipher that will divide audiences and have people frothing for it and against it. The brainy and symbolic road trip snakes around death, family and relationships, and is certain to rattle you.
Jessie Buckley stars as a young woman questioning her relationship along with her very existence while driving her newbie boyfriend (Jesse Plemons) to visit his addled and downright weird parents, portrayed with expanding complexity by Toni Collette and David Thewlis.
A general uneasiness heightens "Thinking's" mood as it veers more into the David Lynchian surreal.
If you expect your movies to be meat-and-potatoes literal, don't even think about it. But if you're adventurous and prefer when an artist grapples with big issues, you won't want to miss this Netflix risk taker. It's based on Iain Reid's novel. (Available to make heads start scratching on Sept. 4.)
---
"The Mole Agent"
Is it real? Is it fiction? Or is it a combo of both. That question hounds various documentaries, and might well apply to this charmer from Chile. Director Maite Alberdi shot more than 300 hours for a deceptively simple and sensitive tale that addresses how retirement home residents are so often abandoned by loved ones. In her bittersweet documentary, a PI entices an 83-year-old widower to investigate how a certain care facility is treating his client's mother. Sergio goes undercover and is instantly a hot commodity for the women there. During that short stay, he observes and becomes friends with many of the colorful, lonely characters. The result is a lovely little film that will make you want to call your parents or look through photographs of the dearly departed. (Available on Sept. 1 On Demand.)
---
• "House of Cardin": The secretive Pierre Cardin doesn't allow all the seams to show in his remarkable life. And that's OK since P. David Ebersole and Todd Hughes are absolutely fabulous anyway. A mix of interviews, both old and new, and footage of Cardin at work make it a wickedly fun doc for fashion fans. (Now streaming at virtual cinemas: https://www.roxie.com/house-of-cardin/; https://rafaelfilm.cafilm.org/house-of-cardin/)