The Oakland Museum of California (OMCA) is performing a major behind-the-scenes rethink amidst the coronavirus pandemic and Black Lives Matter protest movement.
From examining internal and external relationships, to wondering where the next dollar will come from, to pondering future purpose, the twin challenges have led many organizations to radical realizations and significant changes.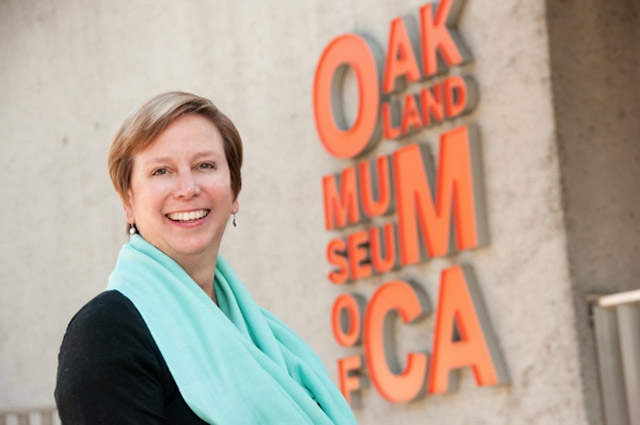 In an interview, OMCA Director Lori Fogarty says the important restructuring work the museum began in 2011 to orient itself around the visitor experience is getting a serious revisiting while the museum is closed to the public. "We're not there physically and the ways we would typically engage our public are not available," she says.
"How do we be responsive and support our community in this time?"
During the past ten years many museums invested heavily in digital technology; developing immersive websites and apps for tours of their galleries. Fogarty said the Oakland museum's focus instead on the on-site experience and not technology wasn't due to a lack of interest.
With limited resources, investment went to mounting exhibitions with community input, establishing the popular Friday Nights events and creating impactful community festivals. "It was really a hyper local focus around Oakland and East Bay," she says. "Now one of the specific shifts is to think about our work online and digital engagement, but it's much more of an institutional shift. Usually it would be the work of a few people, the communication staff, webmaster. With our only engagement with the public on screen for likely, many months, we're realizing this kind of shift may be permanent. People may just expect more content online. The pivot has been to not think of this as just a handful of staff."
"What is the role of the curator, public programer, civic developer in creating essentially, a virtual museum?"
Significantly, some of the most recent pivots at OMCA are not instantly visible. In an article Fogarty wrote in June for artnet news, statistics show that 90 percent of OMCA's visitors come from a 50-mile radius; in 2019 56 percent were people of color, compared with 46 percent in 2017. Over 50 percent are low and middle income, and 62 percent were under 45 in 2019 (58 percent in 2017). Sixty percent of the local population of Alameda County are people of color.
In light of the data, the museum has instituted broad sweeping action: meeting a goal of 40 percent people of color in the membership, forming a community engagement committee to help design internal training, applying stringent processes that reduce bias and promote equity for recruiting, hiring, compensation, job descriptions, board representation, selecting vendors and more.
"The work we do in the community is (accompanied by) what we recognize is the hardest work, the internal work. We need to reflect on our own practices. For every organization, this is a moment to do better and go deeper. Our board and staff are engaged in challenging and important conversations around our practices and values."
While reflecting on the museum's origins in 1968, a time of equal upheaval and revolution, Fogarty has come to believe OMCA's history is grounded in the DNA of radical and dramatic social change. Which means that as another such moment presents itself, complex questions and concerns rise to the surface. The principles guiding how the institution moves forward are many.
"(One thing guiding us is) a fundamental understanding of how difficult this moment is for so many people," says Fogarty. "COVID, economic distress and now, this reckoning around social and racial justice. We all know the disproportionate impact on communities of color with all of those three pandemics.
One of our principles is how can a museum be most of service? Of course our own institutional survival is a piece of that. How do we sustain ourselves in the longterm? At the same time, it's not just about the museum and our survival, it's about uplifting our community."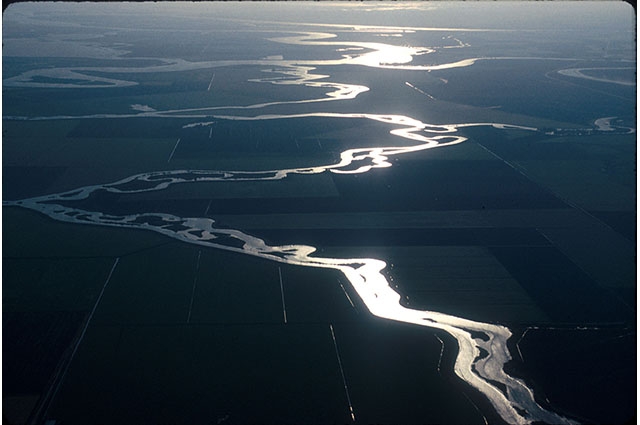 One way OMCA is immediately increasing online engagement is to make more of the collection and expertise publicly available. With expanded OMCA at Home [learn more HERE] live programming still in the planning stages, current offerings receiving the most interest include the Object of the Week series (ex. above). The short, two-minute videos have museum staff presenting an object from the collection that holds particular, often personal, interest. "People love to hear about quirky objects in our collection and they love to have it connected with real people and hear why individual objects resonate with specific people. Visitors traditionally enjoy hearing about the behind-the-scenes aspects of museum work."
Fogarty says the Nest in Place series that showcases the talents of staff around bird watching, bird sounds and drawings of birds also has a large following. [Learn more HERE.]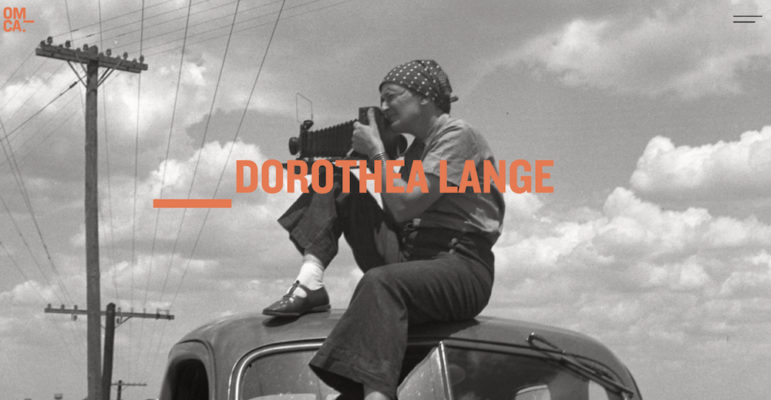 "The third offering we've just recently released which has been enormously popular locally and around the world is the Dorothea Lange Digital Archive," she says. OMCA Photographic Collections Catalogers Ellis Martin and Natalie Weiner cataloged 8,000 objects, updated the records for another 12,000 objects, and generated 20,000 images for Lange's archive, according to information on the museum website. The results are a stunning resource filled with not only Lange's photos, but historical images, scholarly essays, documentation, videos and more. [Learn more HERE.]
Part of the OMCA Learn at Home series, the video features Black Panther Party members and young activists, artists, poets, and community advocates answering questions and reflecting on the Black Panther Party legacy and how it resonates today.
An initiative already launched is the work OMCA is doing with what they are calling Art for the Movement. Serving in collaboration with the Black Cultural Zone, Oakland Art Murmur and inclusive of other Black-led organizations and Black artists, the activities center around preserving and stewarding the murals and other protest art created in downtown Oakland in response to systemic police brutality and racism that has resulted in the death of Black men and women. The call to assist in securing the artwork Fogarty says came from members, constituents in the community and elected officials asking to draw on the museum's expertise. Even so, caution is first and foremost on her mind. "The partnership we've been doing with the Black Cultural Zone and Art Murmur is not about the museum doing an exhibition, it's not about collecting these artifacts. it's providing a partnership and ally-ship with organizations that can take the lead."
Although she says it is "very possible" that some of the BLM artwork will end up in the museum's collection, Fogarty says, "Where those works go and how they are seen needs to be shaped by the artists and by the cause for which they were made, the Black Lives Matter movement." Spaces in which to hold public dialogue about anti-racism and equity she believes must also be a priority and in that, OMCA could play another role.
With the completion of construction projects underway long before covid-19 struck and with large offices, meeting rooms and outdoor spaces that allow for social distancing, it's quite possible partnerships between OMCA and smaller organizations that have lost their physical space during the economic downfall will result. The general community will also benefit from OMCA's increasing capacity. "Later this fall our main lawn space for the garden terraces will be complete. By early next year the new entrance on 12th street across from Lake Merritt (will open). People will be looking for beautiful outdoor, safe spaces to come together."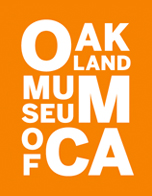 Asked to project into the next five years and beyond, Fogarty suggest there will be attention paid to collecting artifacts, objects and stories related to the pandemic and the BLM movement. Face masks are likely to be included, along with the stories of the PPE's politicalization. "We have in our collection face masks from 1918 influenza. We can bring this to the public and say this has been here before and actually, face masks don't change much," she says. An increasing number of projects held off-site are likely involve more partnerships. "It may not even look like a museum program," she says. " It may be presented by other organizations and we'll be there as supporters and allies."
For more information, visit https://museumca.org/
---
All images from OMCA website.