Frameline44 pops its cork Thursday when it will bubble over for almost the remainder of September with LGBTQ-themed features and shorts. To help steer you to the best bets during its virtual run from Sept. 17-27, here are our must-see picks. Please note that particular screenings do include Q&As. On another bright note, anyone from California can purchase tickets and join in.
Monsoon
"Crazy Rich Asians" main hunk Henry Golding portraying a gay man who brings his parent's ashes to their homeland of Vietnam will draw curious fans to Hong Khaou's somber, soulful follow-up to "Lilting." They're in for an elegantly told, quietly paced feature that reveals much through glances, busy streets and subtle moments. Golding and Parker Sawyers — who played Barack Obama in "Southside With You" — have instant chemistry and peel back the layers of their characters who hook up and connect deeper in a disconnected world. (https://www.frameline.org/festival/film-guide/monsoon) 
---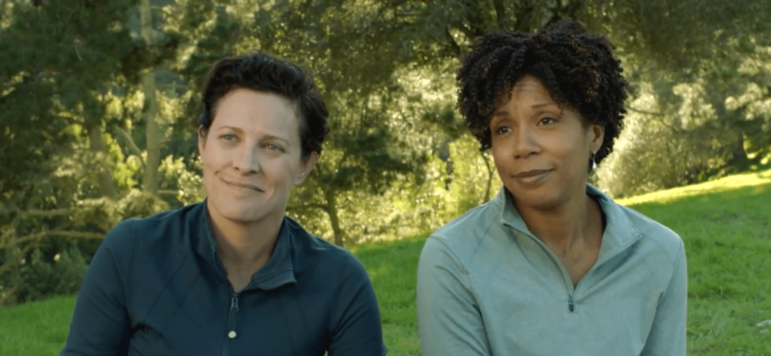 Beautiful Dreamer
Oakland filmmaker and Bay Area theater director/professor Amy Glazer's latest dramedy assembles a dynamo cast : "The L Word's" Erin Daniels and Kathryn Smith-McGlynn, as devoted-to-San Francisco lovers and Louis Ozawa Changchien and Jennifer Mudge, portraying East Bay transplants frazzled over hiring a surrogate (Tate Moore). Spiced up by the presence of Wendie Malick as a demanding mom, this shot-in-the-Bay-Area production that's based on a play is breezy and engaging. (https://www.frameline.org/festival/film-guide/beautiful-dreamer)
---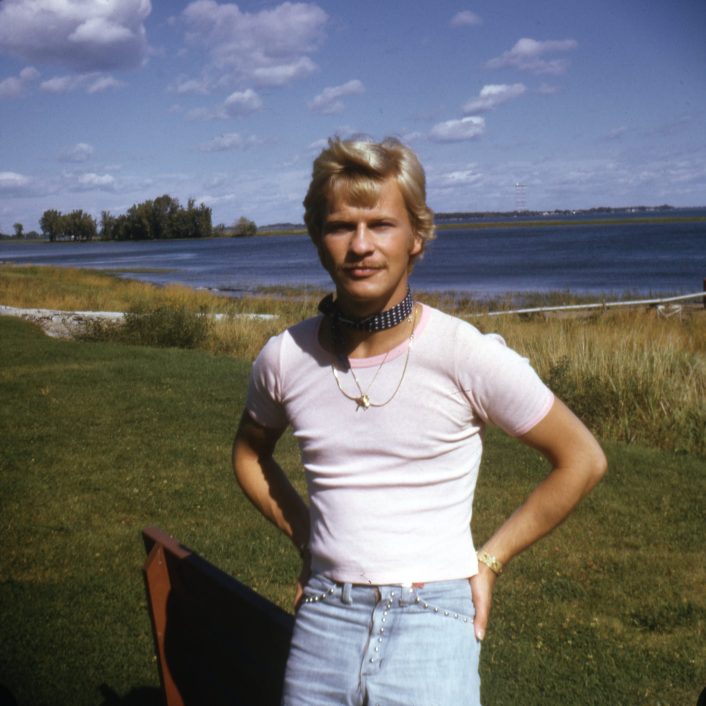 Killing Patient Zero
A more nuanced, flesh-and-blood portrait of flight attendant Gaétan Dugas — targeted as patient zero in the late journalist Randy Shilts' milestone work on the AIDS epidemic, "And the Band Played On" — emerges in Laurie Lynd's mind-changer of a documentary. Interviews with friends affected by AIDS and scientists anchor Lynd's film, which honors the memories of the attractive Dugas and the intrepid reporter who portrayed him in a damning light. To say this is illuminating would be an understatement. (https://www.frameline.org/festival/film-guide/killing-patient-zero)
---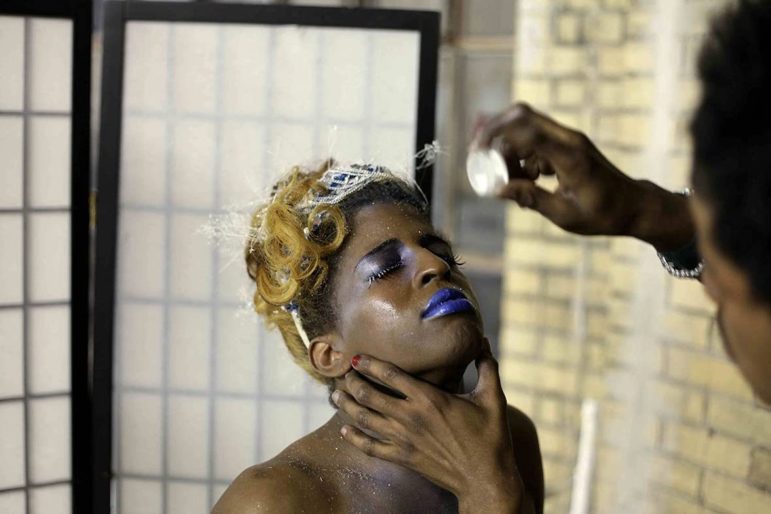 Pier Kids
Gaining the trust of those you interview is essential when adopting a fly-on-the-wall approach to documentary filmmaking. The "pier kids" — homeless LGBTQ youths living and hanging out near Manhattan's Hudson piers — reveal candid details to Elegance Bratton who spent over five years making his documentary and was a pier kid himself. It's obvious he gained their utmost confidence. His documentary reflects the anguish, the joy, the dreams and the family lives of each. Some turn tricks, some barely get by and some die. It's one of the best documentaries of 2020. Be sure to catch Bratton's effective narrative short "Buck," which he co-directed, and is also part of the festival. (https://www.frameline.org/festival/film-guide/pier-kids) 
---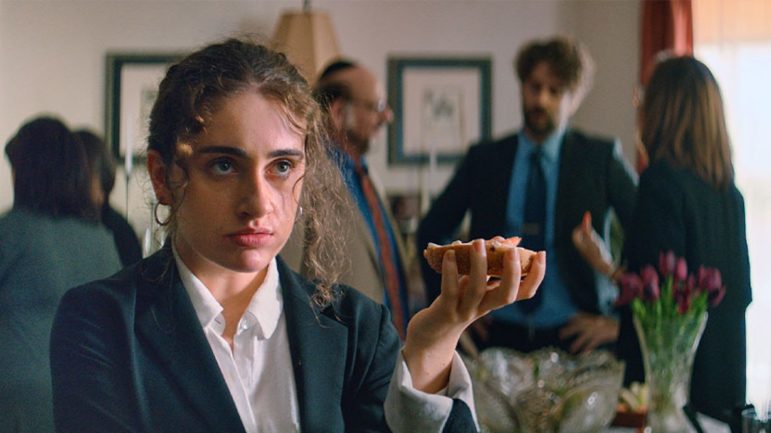 Shiva Baby
Writer/director Emma Seligman masters the uncomfortable comedy juggling the laughs and the winces when a bisexual career wanderer stumbles into a high school sweetheart gone bitter and a flummoxed married dad — who's a client — at a Jewish funeral service she attends with her unsuspecting mom and dad. Rachel Sennott nails all the comedic beats while Polly Draper is a scream as her kvetching but kind-souled mother. Seligman expands on her short and strikes gold. (https://www.frameline.org/festival/film-guide/shiva-baby)
---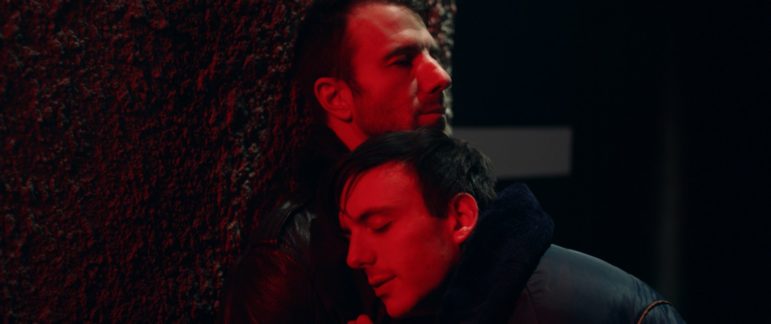 Minyan
A 17-year-old yeshiva student (Samuel H. Levine in one of the year's most graceful performances) in 1980s Brooklyn bonds with his grandfather (Ron Rifkin) as he enters a retirement home while his connection to a sexy bartender (Alex Hurt) intensifies. Eric Steel's beautifully wrought coming-out tale captures the essence of the '80s without overdoing it while  addressing Jewish identity and changing attitudes. It's tender, realistic and moving — a remarkable narrative feature debut from documentary filmmaker Eric Steel. (https://www.frameline.org/festival/film-guide/minyan)
---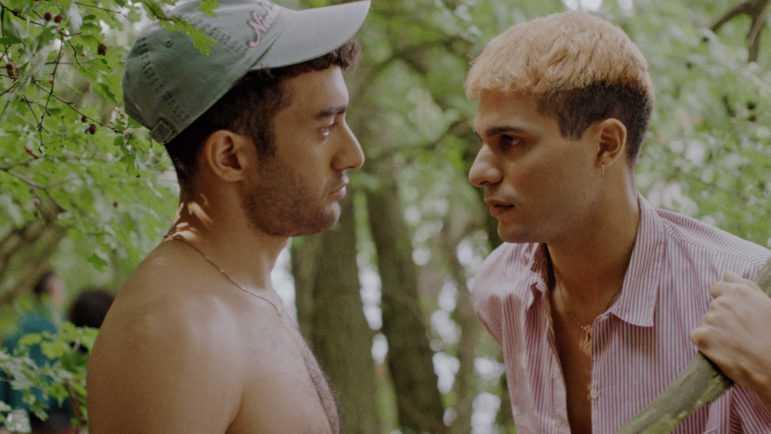 No Hard Feelings
Awarded the coveted Teddy trophy at the 2020 Berlin International Film Festival, Faraz Shariat's debut feature overflows with confidence — from the acting (lead Benjamin Radjaipour brightens the screen) to the raw depiction of what the immigrant experience is like for young people. German-Iraninan Parvis (Radjaipour) hooks up a lot, but is attracted into a relationship with the enigmatic Amon (Eidin Jalali), an Iranian immigrant devoted to his sister (Banafshe Arezu). Shariat doesn't shrug off the hard edges of any of his characters and the real situations they face. That's particularly true of one sexual encounter Parvis has that resonates powerfully, hatefully to today. (https://www.frameline.org/festival/film-guide/no-hard-feelings)
---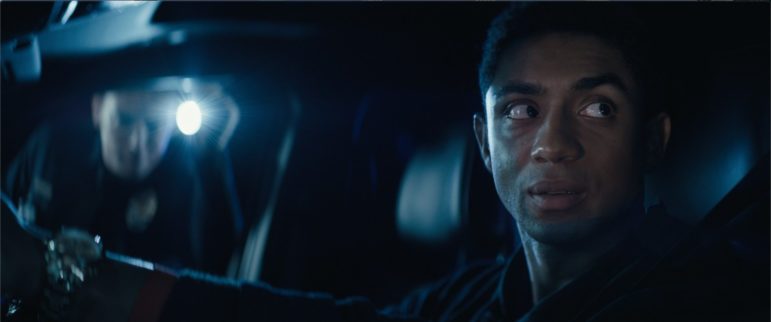 The Obituary of Tunde Johnson
Speaking of timeliness, director Ali LeRoi and screenwriter Stanley Kalu's powerful drama couldn't be more relevant and harrowing. Although its overly ambitious at times, it nevertheless relates a hard-hitting story about an 18-year-old reliving the day he was shot by police. Tunde (the up-and-coming Steven Silver) awakens each day a la "Groundhog Day" to a variation on his original "death" with his relationship with a closeted footbal player (Spencer Neville) who is also dating Tunde's best friend (Nicola Peltz). Be prepared, though, there's one scene painfully reminiscent of the George Floyd tragedy. (https://www.frameline.org/festival/film-guide/the-obituary-of-tunde-johnson)
---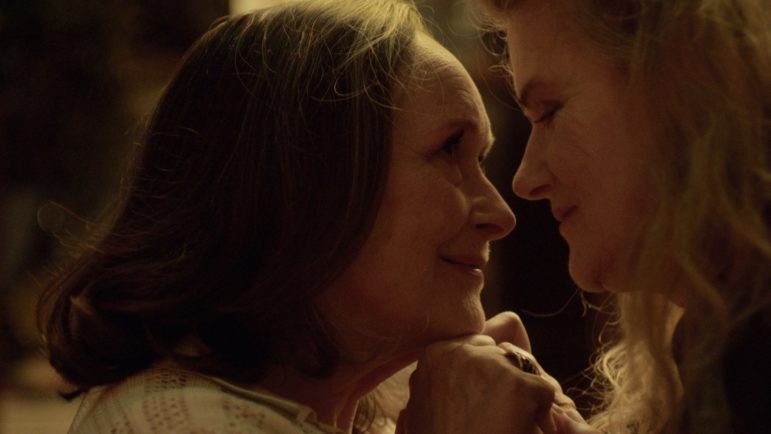 Two of Us
Committed lesbian lovers Nina (Barbara Sukowa) and Mado (Martine Chevallier) live in the same apartment in Germany but remain reluctant about revealing their relationship to anyone else, particularly their families. When a health crisis cripples one, it brings unwelcoming relatives to roost along with a caregiver in desperate need of a paycheck. Filippo Meneghetti's tense drama presents us with two formidable, particularly from Sukowa as Nina's desperate pursuit to be with her lover leads her to take desperate measures. (https://www.frameline.org/festival/film-guide/two-of-us)
---
* For the full lineup and ticket prices, visit www.frameline.org.