As a 2015-2019 PHS Water Polo and Swim athlete, I am a strong supporter of Yes on UU. I am very proud to have been raised in Piedmont, attended Piedmont schools k-12 and swam my first strokes in the Piedmont pool with my Grandfather, Jim Saunders. I have a long and cherished history with the Piedmont pool starting with my 1st birthday party up to my decision to hold my Senior Year National Signing Day ceremony there to announce my commitment to play D-1 Water Polo for USC.
While I have fond memories of the Piedmont Pool, it is not the competitive pool Piedmont swimmers and water polo players deserve. I am very fortunate to have played regional and national water polo tournaments over the past 10 years and truthfully, the Piedmont Pool is unfortunately the worst pool I have competed in.
Throughout high school opposing teams would refuse to play against us at home as the shallow end and narrow width was an undesirable venue to hold games. A result of not playing in Piedmont was that our team rarely had the excitement or advantage of fellow PHS students and parents cheering for us at home games as football, basketball, softball, baseball, lacrosse, track and soccer teams experience.
When I played Water Polo at Piedmont, most of the boys and girls practices were held weeknights at Laney Community College from 7-9pm due to lack of Piedmont pool availability. The boys and girls league championships were always held at Encinal and San Leandro High Schools which issued bonds to build modern competitive pools for their growing youth aquatic programs. The Piedmont water polo program has great coaches and is growing as well, but it may die altogether if the Piedmont pool isn't rebuilt with Measure UU. Every other city in Alameda County provides a pool for its students. Piedmont students deserve the same.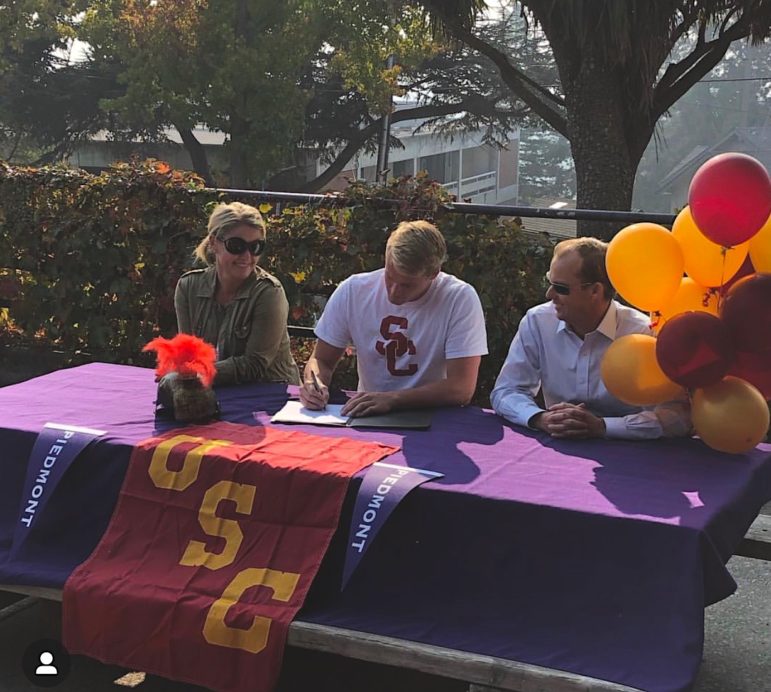 I am proud to be a PHS alum and especially fortunate to have grown up in such a supportive swim community. Let's pay it forward and support the Piedmont water polo and swimmers of the future.