[SPONSORED POST]
Piedmont residents are eager to participate in local elections which is why City Council Candidate Conna McCarthy makes reaching out to voters a priority. McCarthy spends her days texting, calling, zooming, and emailing voters.
The result is nearly 500 endorsers, including 12 currently elected leaders and 17 former officials along with a generous showing of city commissioners.
Current Elected Officials
Bob McBain, Mayor
Teddy Gray King, Vice Mayor
Betsy Smegal Anderson, City Council
Tim Rood, City Council
Amal Smith, President, Board of Education
Cory Smegal, Vice President, Board of Education
Andrea Swenson, Board of Education
Megan Pillsbury, Board of Education
Nancy E. O'Malley, Alameda County District Attorney
Nancy Skinner, State Senator, District 9
Buffy Wicks, State Assembly, District 15
Lateefah Simon, BART Board of Directors, District 7
Gina Papan, Millbrae City Council
Former Public Officials
Dean E. Barbieri, Mayor
Michael Bruck, Mayor
John Chiang, Mayor
Abe Friedman, Mayor
Susan Hill, Mayor
Valerie Matzger, Mayor
Cathy Geddeis, Board of Education
Grier Graff, Board of Education
Doug Ireland, Board of Education
Ward Lindenmayer, Board of Education
June Monach, Board of Education
Steffi Mooers, Board of Education
Rick Raushenbush, Board of Education
Sue Smegal, Board of Education
Ann Trutner, Board of Education
Art Agnos, Mayor, San Francisco
Jeff Bleich, Ambassador to Australia
---
Friends and Neighbors
Sarah Abel
John Abel
Lori Adams
Mike Adams
Steven Addis
Wynne Ahern
Roderick Alemania
Carin Alemania
Doug Alexander
Noemi Alvarado
Jane Anderson
Elizabeth Anderson
Veronica Anderson Thigpen
Randy Andrada
Nancy Andrada
David Anton
Serra Apaydin
Molly Ashford
Alison Avagliano
Jim Baack
Michelle Baack
Lisa Bagnatori
Jai Balkissoon
Karen Barbieri
Barry Barnes
Beth Barrett
Jamie Barrett
Lindsay Barstow
Lili Bassett
Melissa Batavia
Wayne Batavia
Diane Bates
Teresa Baum
Ronnie Baum
Tami Becker
Mark Becker
Jonathan Becker
Robert Berger
Josh Bernstein
Carla Betts
Karen Bixby
Paul Bixby
Jeff Bleich
Becky Bleich
Anita Bloch
Dale Block
Stephen Block
Cynthia Bolton Karasik
Jeanette Boris Fish
Jana Branisa
Morgan Brasfield
Tyler Brasfield
Chris Braun
Julie Braun
Erin Brayer
Kevin Breen
Dale Breen
Eleanor Bried
Donna Buttlaire
Stuart Buttlaire
Brett Byers
Brian Cain
Janice Cain
Maria Carson Breber
Mary Carter
Mike Carter
Will Carter
Richard Carter
Katie Castles
Nancy Cecconi
Cedric Chao
Rick Clark
Annette Clear
Sue Coffin
Jane Cohen
Kia Conn
Bill Conn
Debra Constantine
John Constantine
Hilary Cooper
Bruce Copeland
Dana Copeland
Jody Cornelius
Alex Corvin
Scott Corvin
Val Corvin
Beth Corvin
Peter Craigie
Kieran Craigie
Cormac Craigie
Kathlyn Craigie
Jane Cullinan
Paul Cummins
Kathleen Cummins
Karen Cutler
Teresa Cutter
Janet D'Annunzio
Sandy D'Annunzio
Lisa D'Annunzio
Virginia Davis
Jonathan Davis
Quinn Delaney
Laura DePetra
Derek DePetra
Nancy DeRoche
Dave DeRoche
Barbara McCarthy Dickason
Deborah Dinerman
Pete Docter
Amanda Docter
Jeffrey Dorman
Rick Dosa
Julie Drassinower
Erik Dryburgh
Lupe Dryburgh
Patty Dunlap
Jamie Dupree
Lauren Dutton
Michelle Farmer Eldridge
Karen Ellis
Steve Ellis
Lester Ellis
Tyler Ellis
Gracie Ellis
Kate Faust
John Faust
Alex Feigen Fasteau
Anne Feste
Annemarie Finkel
Andy Fisher
Debi Fitzgerrell
Robin Flagg
Lance Fong
Bianca Forrester
Jen Friedman
Pamela Fullerton
Dave Fullerton
Laurie Gage
Mitch Gage
Colleen Gallagher
David Gard
Lisa Gardner
Jim Gardner
Roxanne Gault
Cathy Geddeis
Ryan Gilbert
Nicki Gilbert
Cathy Glazier
Mark Glazier
Andy Gold
Betsy Goodman
Cynthia Gouw
Grier Graff
Linnea Graff
Pat Graham
Carrie Lee Graham
Jen Gregovich
Steven Gregovich
Barbara Giuffre
Bess Gurman
Jim Gustke
Bill Guy
Heather Haggarty
John Hanke
Claudia Harrison
Chris Hart
Mahvash Hassan
Eric Havian
Matt Heafey
Margaret Heafey
Teddy Heafey
Kristin Hebert
Cris Heins
Derek Heins
Michael Henn
Geoff Henrikson
Kathleen Henrikson
Megan Hernandez
Bob Hernandez
Susan Herrick
Jerry Herrick
Peter Hession
Jim Hickman
Sara Hickman
Karen Hill
Huldah Hodgkinson
Karen Hoefs
Bill Hoefs
Martha Holstlaw
Will Holt
Sharon Hom
Joanne Hom
Jim Horner
Diane Horner
Cynthia Hubert
Doug Hubert
Mike Humphries
Daley Humphries
Steve Humphries
Joy Hunt
Kim Hunter
Jane Inch
Bert Inch
Robby Inch
Brian Inch
Doug Ireland
Stacey Isaacs
Joy Jacobs
Jonathan Jacobs
Carol James
Cal James
Sarah James
Jean Jarvis
Wayne Jordan
Elizabeth Jordan
Amy Kaminer
Agnès Kang
Cynthia Karasik
Michael Karasik
Laura Katter
Ellen Kaufman
Kathy Kelleher
Brian Kelleher
Mary Kelly
Kevin P. Kennedy
Mary Anne Kennedy
Elena Kong
Alan Kong
Lynda Kravitz
Annis Kukulan
Paul Kuroda
Teresa Lahaderne
Paul Lahaderne
Bob Lally
Kim Lally
Anne-Marie Lamarche
Gayle Lambert
Scott Lambert
Kevin Laskey
Debbie Lee
Dan Lee
Paul Lettieri
Jonathan Levine
Judith Levitan
Edna Lewis
Sangeeta Lewis
Elaine Lindenmayer
Jack Lockhart
Nancy Lockhart
Janet Loduca
Lisa Lomenzo
Terry London
David Lorber
Barbara Love
Dana Low
Paul Low
Mary Jane Lowenthal
Steve Lowenthal
Kerri Lubin
Mark Lubin
Derry MacBride
Stephen MacCracken
Kristen Malan
Jon Malan
Clarence Mamuyac
Karen Mamuyac
Nathan Mamuyac
Miriam Mangini
John A. Mangini
Alexandra Manolis
Elene Manolis
Jan Mathewson
Eddie Maxwell
Laura Mazel
Pam McBain
Will McBain
Leigh McBain
Liz McBain
Tim McCalmont
Camilla McCalmont
Nancy McHugh
Amy McKenzie
Tom McKenzie
Mary Alice McNeil
Tim McNeil
Mark Menke
Pam Mercer
Lindsey Meyersieck
Audrey Meyersieck
Kenny Meyersieck
Kirk Miller
Kris Miller Fisher
Susan Miller-Davis
Keith Milne
Chris Modera
Mark Modera
Beatrice Moe
Andy Monach
Kathy Moody
Craig Moody
Emilie Mulvihill
Mary Nelson
Debra Newman
Nicholas Nordenfelt
Kathleen O'Brien
Doug Okun
Chad Olcott
Teresa Olsen
Michelle Pacheco
Mal Pacheco
George Pappas
Julia Pappas
Meredith Parry
Dana Parry
Cynthia Penn-Duecker
Susan Petty
Debbie Pfeiffer
Maryann Phelps
Tom Phelps
Megan Pillsbury
Tali Pinkham
Laura Pochop
Debbie Powell
Heather Yarris Price
Matt Price
Kathryn Pritchett
Marcia Redford
Patty Reed
Ellen Reed
Ted Reich
Wendy Reich
Corey Reich
Clare Reich
Tom Reicher
Mary Reicher
Julie Reichle
Julie Renner
Shirley Rexrode
Ann Reynolds
Jon Reynolds
Lisa Reynolds
Todd Reynolds
Maureen Rhodin
Jon Rhodin
Kim Rhody
Mary Lou Righellis
Dianne Roach
Justin Roach
Steve Roland
Barbee Rubenstein
Eileen Ruby
Joanne Ruud
Frank Ryan
David Saenz
Larry Salzer
Leslie Santos
Guy Saperstein
Lori Sarkisian Taylor
Mike Savidge
Kris Savidge
Steve Schiller
Rick Schiller
Laurie Schweitzer
Mindy Scott
Gayle Sells
Dana Serleth
Mike Serleth
Rachelle Sessions
Chris Seybold
Daniel Shaffer
Paula Silver
Frank Silver
Mary Margaret Sinnema
Alan Siqueira
Patty Siskind
Narda Skov
Jacqueline Slabaugh
Peter Slabaugh
Ulla Smit
Eric Smit
Rick Smith
Amal Smith
Camilla Soghikian
Shahan Soghikian
Lynne Spickard
Steven Spickard
Lisa St Claire
Brynne Staley
David Staley
Anita Stapen
Richard Stapen
Teri Steele
Bonnie Stehr
Bev Stone
Eric Sullivan
Ryan Sullivan
Karen Sullivan
Tom Sullivan
Robin Sweet
Paul Swenson
Lucy Swenson
Wendy Szczech
Giovanna Tanzillo
Susan Terrill
Adam Thacher
Janice Thacher
David Thigpen
Kaleb Thurston
Jamie Totsubo
Larry Tramutola
Ann Tramutola
Glen Tripp
Tony Trutner
Bert Tuan
Elizabeth Tuan
Lisa Tuck
Bob Tuck
Anian Tunney
Peter Tunney
Deb Van Nest
Helle Vistisen
Jane Violich
Aamir Virani
Roland von Metzsch
Eric Walder
Nancy Walsh
Mike Walsh
David Weiner
Christine Wente von Metzsch
Donna Williamson
Susan Willrich
Chris Willrich
Michelle Winchester
Kathleen Winters
Cameron Wolfe
Fran Wolfe
Cora Wood
Mary Wood
Robin Wu
Lorri Zimmer
Kami Zimmer
Brooke Zimmerman
---
Endorse Conna McCarthy
Don't see your name? Want to join the list of those who support Conna McCarthy's candidacy? Click HERE.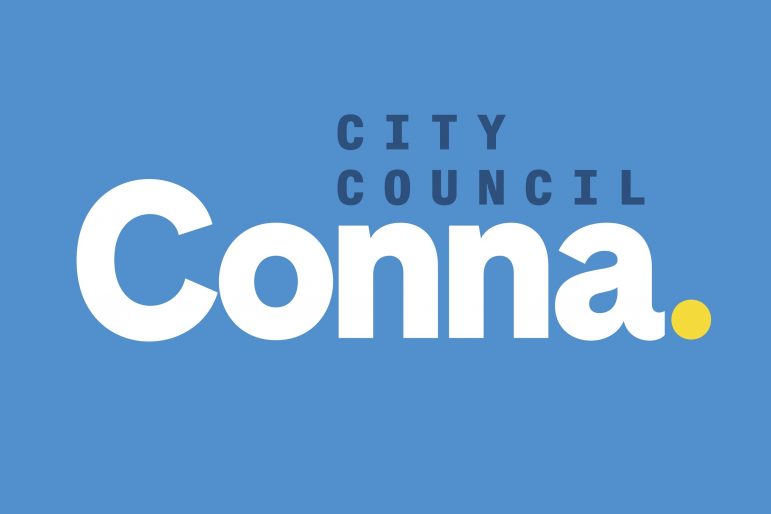 Paid for by Conna Marie McCarthy for Council | FPPC Number (Pending)