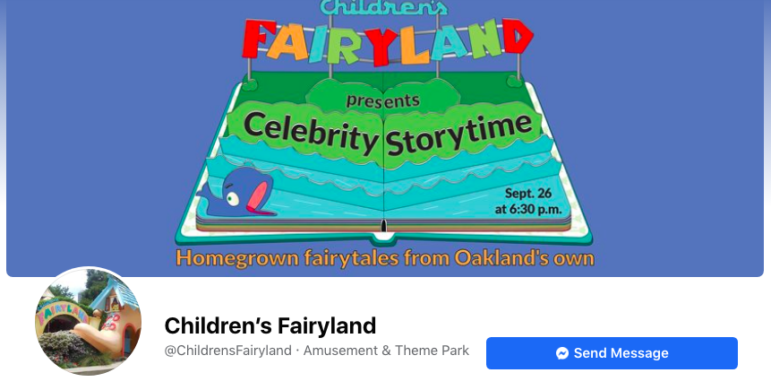 From Children's Fairyland's Facebook page:
Children's Fairyland is excited to present Celebrity Storytime, homegrown fairytales from Oakland's own. Hosted by Rafael Casal and Daveed Diggs!
(We'll be announcing more celebrity participants in the near future!)
REGISTER TODAY for this free virtual fundraiser: https://bit.ly/Fairyland70
It's our 70th birthday celebration, our gift to the community in appreciation for all the support we received to ensure that the Fairy Gates WILL re-open. More than 1,500 fans contributed more than $300,000 because: "there's no place like Fairyland."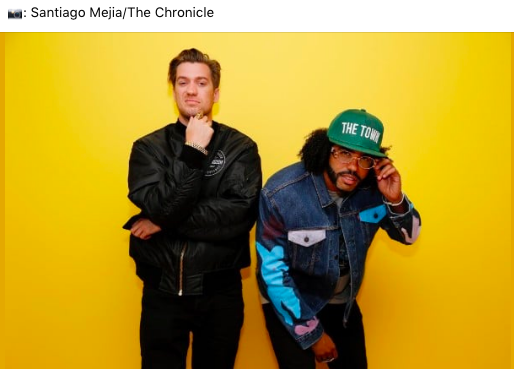 While access to the virtual event is free, it IS a fundraiser. Why? Because the recent social unrest confirmed that we can and must do more to better represent our community in the park.
For 70 years, Fairyland has been a magical place for children. Donations will fund our commitment to have more types of families experience the magic and wonders of Fairyland and to see themselves represented in more of the stories we tell—through our puppet shows, Toddler Storytime, on our Talking Storybook Boxes, and in more languages, and in the new fairytale set we hope to design and build in 2021.
Register today and then check your inbox for the event link. Then on September 26 at 6:30 p.m., enjoy an evening with Oakland's own celebrities sharing stories that speak to us all.
A big thank you to these generous friends who contributed $150,000 to our matching challenge fund: Carla Betts, the Elizabeth E. Bettelheim Family Foundation, Diane and Neil Goodhue, our founding organization the Lake Merritt Breakfast Club, C.J. Hirschfield and David Stein, and our Magic Key donors!