The NFL season gets underway on September 10 with Houston traveling to Kansas City to face the defending Super Bowl champion Chiefs.
Where we go from here is of course unknown, but the NFL plans to make a go of it.
Health protocols include daily testing of players and other employees, except on game days. The league announced on September 8 that one player and seven staff members had tested positive between August 30-September 5, and that 24 people have tested positive since training camps opened on August 12. But no players have been named, apparently for "privacy" reasons, and no teams have been shut down while players and team personnel recover.
The schedule has reportedly been set up to allow up to four weeks of canceled games. However, the NFL is following Major League Baseball's lead by having teams play in their home stadiums and travel for road games, rather than using the "bubbles" the NBA and NHL have used. Baseball has postponed a large number of games because of players testing positive. The NBA and NHL have not had to postpone games for that reason.

Still unclear is what it would take to postpone a single game or a week's worth of games. What happens if a star quarterback such as Patrick Mahomes tests positive? Would the league treat that differently than it would a special teamer? Pitcher Daniel Mengden tested positive while the A's were in Houston, and Oakland's next four games were postponed.
Teams are being allowed to carry a larger practice squad, and rules restricting who can be signed to a practice squad have been relaxed for this season. Normally, only two veterans are allowed on a practice squad. This year, six will be allowed.
Separate from the health considerations, the 49ers are coming off a loss to the Chiefs in the Super Bowl and the Raiders are off to Las Vegas.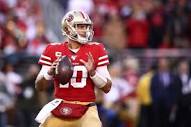 San Francisco returns most of its key players from a year ago, including and especially on defense. The 49ers were dominant on that side of the ball, except for several weeks late in the season when pass rusher Dee Ford was injured. The hope is that the offense will improve this year, but there are still question marks beyond superstar tight end George Kittle.
Quarterback Jimmy Garoppolo enters his third full season with San Francisco. A knee injury caused him to miss most of the 2018-19 season, but he returned last year to throw for 3,978 yards and 27 touchdowns against 13 interceptions. The numbers were good but not great. The team drafted wide receiver Brandon Aiyuk, a Rocklin native who played at Arizona State. The 49ers expect Aiyuk to bring a new dimension to the offense. Deebo Samuel is back for his second year after catching 57 passes for 802 yards and three touchdowns a year ago.
San Francisco opens the season on September 13 with a home game against Arizona.
The Oakland Raiders are no more, with the Las Vegas team opening its new stadium just off the strip on September 21 with a Monday Night Football game against New Orleans. The Raiders will have their hands full this season, as the AFC West has been the property of Kansas City for several years now – the Chiefs have won the division four consecutive years and, barring a major injury, are huge favorites to make it five.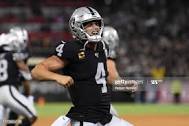 Derek Carr is still under center for the Raiders, and is coming off a decent year – throwing for 4,054 yards and 21 touchdowns against eight interceptions. The defense is still a question mark at best. It seems likely the Raiders will miss the playoffs for the 17th time in the last 18 seasons.
Elsewhere in the NFL, Mahomes and Baltimore's Lamar Jackson figure to continue to redefine what a quarterback is capable of. New England will attempt to move on from Tom Brady with Cam Newton. Interesting to note that the Patriots are 40-1 underdogs to win the Super Bowl with a terrific defense back and Bill Belichick still prowling the sidelines in his hoodie. Something to think about.
Russell Wilson still doesn't have an offensive line to protect him in Seattle. Dallas has a new coach in Mike McCarthy after playing one of the strangest seasons in recent memory. The Cowboys went 8-8 despite an offense that ranked near the top of the league and a defense that also played very well.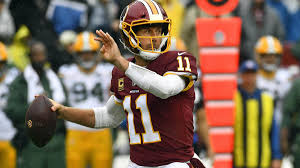 Can Buffalo repeat its success from a year ago? Can Brady succeed in Tampa Bay? And what about Alex Smith? The former No. 1 draft pick of the 49ers has miraculously made the Washington roster fewer than two years after a gruesome injury that not only nearly cost him his leg, but his life. If Smith plays a down, he will win Comeback Player of the Year by acclimation.
And if the full season gets played as planned in the context of the still-raging coronavirus, it will be another minor miracle.