Piedmont High School Director of Athletics Alphonso Powell has resigned and will take a job at California High School-San Ramon. Powell's final day in Piedmont will be August 6.
The Piedmont Unified School District recently cut the athletic director position to part-time status, prompting Powell's decision.
"That was the only factor," Powell said. "I was not looking to go anywhere until I was told this position would be reduced."
The PUSD reduced the AD job to 0.6 FTE (full-time equivalent), meaning it was cut in the budget to 60 percent of its former pay. The reduction came in July in response to the COVID-19 pandemic and the elimination of high school sports in the fall. (Sports in California, including traditional fall sports, are currently scheduled to begin in the winter.) The cut was one of several implemented by the District in the face of new budget problems brought on by the pandemic.
Piedmont principal Adam Littlefield had not responded to a request for comment by deadline.
Powell spent two years as PHS athletic director. He was previously commissioner of the Oakland Athletic League. At Cal High, he will spend 80 percent of his time as the AD, and the rest working in administration. Powell equated his administrative work to being an assistant principal.
During Powell's tenure at Piedmont, several teams won championships, including girls cross country and boys and girls lacrosse. Boys basketball earned the first North Coast Section title in school history, girls basketball
beat Bishop O'Dowd to end an 11-year league losing streak against the perennial power, the baseball team came up one run short of an NCS title, and both tennis teams continued to dominate their league.
"Girls cross country and girls tennis were two of the groups that I really appreciated," Powell said. "I'm not sure how much previous athletic directors got involved with those programs. But they were great groups of kids, great coaches."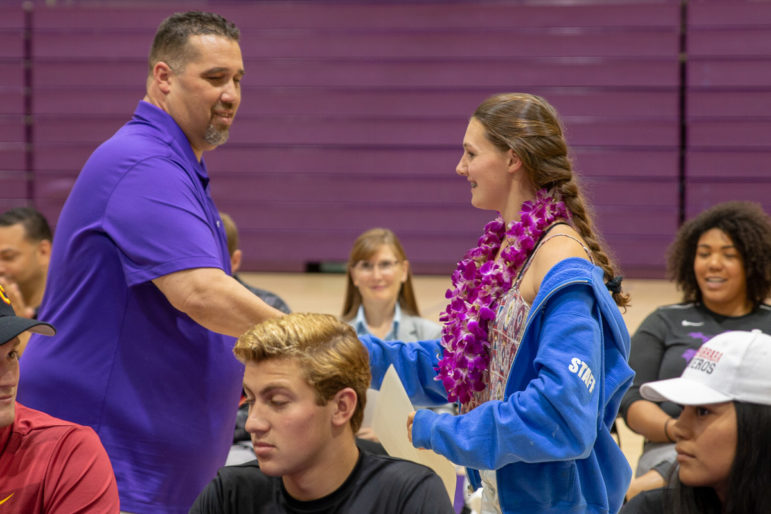 "The first year going to the cross country banquet and their head coach was almost moved to tears because I was there. I love football and basketball, but when you're athletic director, all of those are important programs. I pride myself in trying to be involved with cross country as much as football."
He added, "Women's tennis might be the best program we have at Piedmont."
Powell said he also loved working with the programs that were striving to achieve what the other programs already have.
"Watching what our softball team was doing this season even though it was just four games," he said. "This year's team was almost all freshmen and sophomores, and they still jumped out to a 2-1-1 start against some of the best programs out there."
At California, Powell will be overseeing a school that is part of the East Bay Athletic League, one of the top leagues in Northern California.
"It's a robust athletic program," Powell said. "It carries all the same sports as Piedmont. It also carries wrestling. A larger student body and larger facilities."
He said he will miss the Highlanders.
"I think Piedmont gave me a good opportunity to prepare for [Cal High]," Powell said. "I will miss Piedmont, and will still keep up with all the Piedmont programs. It's such an incredible group of kids at the school."