An inspiring Netflix documentary that explores the Paralympics, a tempting platter of LGBTQ+ features and a superb drama about an undocumented transgender immigrant all make for ideal movie watching this week. Here's our weekly Pass the Remote rundown.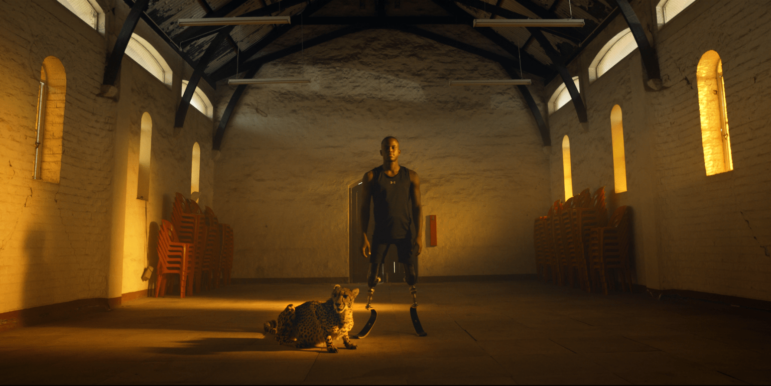 Rising Phoenix
Exquisitely photographed and expertly crafted, Ian Bonhôte and Peter Ettedgui's documentary reminds us of the power of the human spirit as it spotlights numerous Paralympic athletes and tells about their pursuit for excellence. It's a gorgeous production that captures the history and personalities and the conflicts involved. It is captivating from start to finish and easily one of the most inspiring documentaries you will see this year — or any year for that matter. (Details: Available to stream on Netflix starting Aug. 26)
---
Outfest 2020
One of the unexpected benefits (we have to have at least one) of most California movie theaters being shuttered is that film festivals are moving their programs to virtual settings. That means everyone can watch from various geographic locations. San Francisco's Frameline programs and others are doing just that and so is L.A.'s Outfest, which has a killer lineup that's available right now.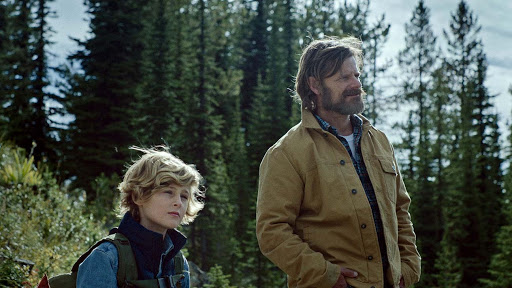 It's wrapping up soon, but there's still time to catch some quality films before they cycle out. Here are just two of my recommendations. The award-winning Cowboys with Steve Zahn, Jillian Bell and newcomer Sasha Knight is poignant, moving and incandescent. Set in rural Montana, it's about a clinically unstable father (Zahn) who goes on the lam with his trans son (Sasha Knight). Writer/director Anna Kerrigan's Tribeca Film Festival winner is like an Anne Tyler novel, saying so much by keeping the messaging minimal.
---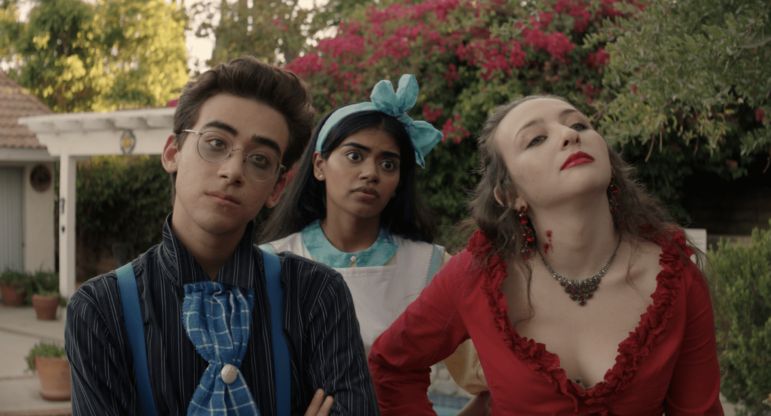 For a charming bit of nostalgia, check out Jonathan Wysocki's tender and bittersweet Dramarama. Oakland native Nick Pugilese and the rest of the fresh-faced cast nail their performances of a tight-knit high school drama chums hosting a final party/sleepover before they move away to college . It's a loving tribute to friendships, attractions and rites of passage. (For the full program and to purchase tickets visit https://outfest.org/outfestla2020/)
---
The Garden Left Behind
Speaking of LGBTQ+ themed entertainment, there are few films that can stack up to the humbling power of Flavio Alves' heart-wrenching drama. Newcomer Carlie Guevara is sensational in a rich character-driven story about an undocumented Mexican transgender woman sorting through New York life while that her rich boyfriend might not be as compassionate as she believed. Alves weaves us into the intricate fabric of Tina's life as she ventures into activism and finds her home in the restless spirit of New York where, unfortunately, pockets of hate fester on the streets. Edward Asner and Michael Madsen co-star. (Available to stream through virtual cinemas Aug. 28 and On Demand on Sept. 8)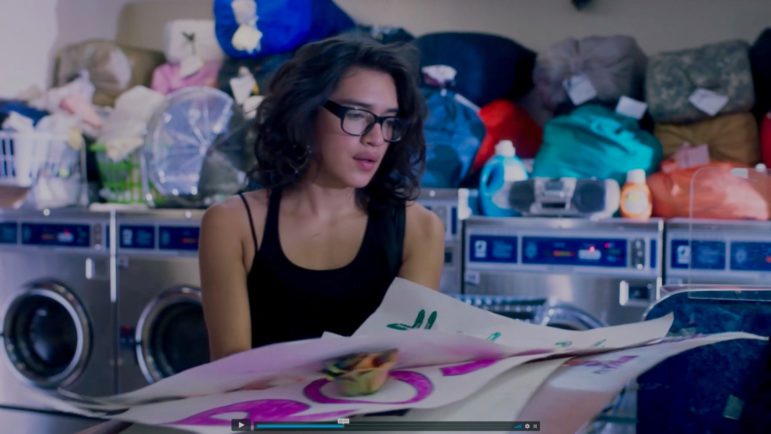 ---
Son of the White Mare
What the treat. The Roxie Theater in San Francisco screens this animated classic from Hungarian director Marcell Jankovics and does so in a splendid 4K restoration. The 1981 psychedelic head trip is a fantasy lover's paradise, a mythological tale about dragons, monsters and three strong bros battling nefarious forces. There's even a gnome with a long beard and a hankering for porridge. It's an utter delight and has never reportedly been shown in America. Here's your chance. Another film of Jankovics' "Janos Vitez," is also available to screen. (Available to stream: https://vimeo.com/ondemand/whitemareroxie)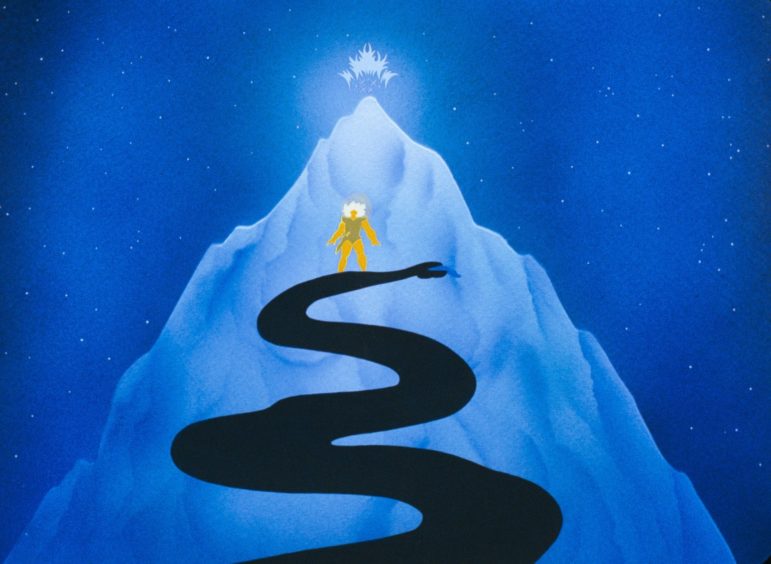 ---
Desert One
Oscar-winning filmmaker Barbara Kopple continues to illuminate the multi-dimensions of American history, and this documentary on the tragic failed 1980 mission to rescue hostages held at the U.S. Embassy in Tehran is one of her best. An impressive array of prominent figures during that intense time — President Jimmy Carter, Vice President Walter Mondale and ABC Nightline journalist Ted Koppel — add perspective and context that gets further deepened by animated reenactments and the Iranian people who bore witness to the inferno that ensued. (Available to stream: https://watch.eventive.org/desertone/play/5f2c2ccdda31af0067975696 and https://rafaelfilm.cafilm.org/desert-one/ and https://www.rialtocinemas.com/index.php?location=elmwood&film=2020_desert_elm)