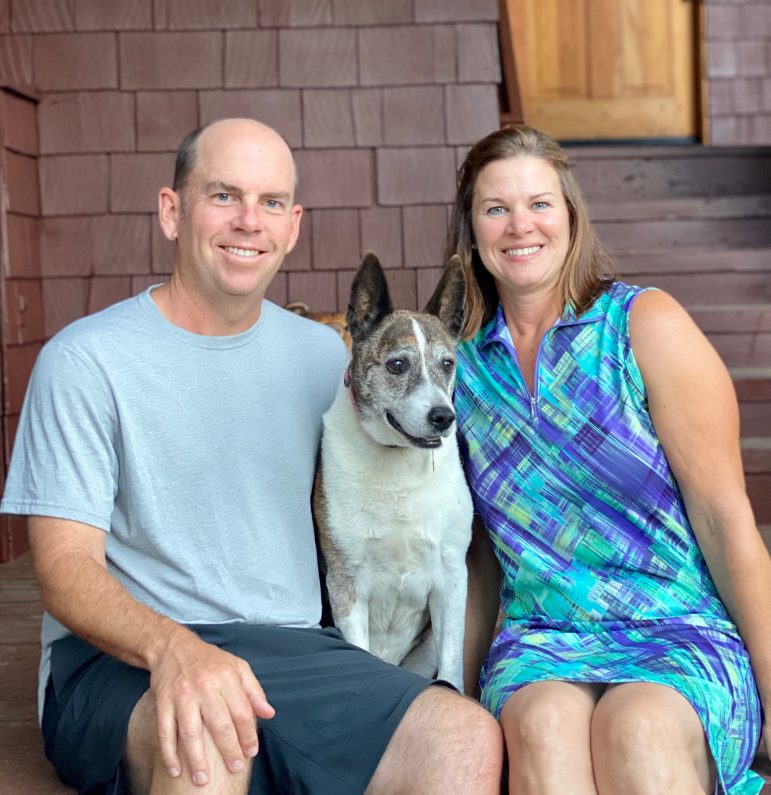 Family: Terri and Glyn Burge, and their sons Matthew, Geoffrey and Nathan
Pet: Nick
Age: 11
Breed: Cattle dog and bull terrier mix
Adoption story: We really wanted a rescue dog. With our three boys we had been to shelters in San Francisco, Berkeley and Walnut Creek looking but had not found one that seemed right for us. Our next stop was the Oakland SPCA. We saw a dog there and he was lovable but so excitable and crazy. We were about to leave when they said "have you met Nick?" They took him off his leash and he came right to us. He was calm and shy and he rolled over asking for a belly rub. We took him home that day. He was so loving and gentle. The kids just wanted to love up on him all the way home. The shelter said they had found him on the street in Hayward. He had a traumatic early life. Someone had abandoned him.
Likes: Off-leash time, finding pinecones and burying them, long hikes around the Bay Area and Tahoe, chasing squirrels and eating string cheese.
Dislikes: Garbage trucks, fireworks, wood chippers. Really, anything that makes a loud noise. He's not that fond of swimming, either.
Interesting Facts: All three of our kids play piano, and when they do he will sit alongside and sing with them.
Anything else we should know? He got the name Nick in the shelter, and we kept it because the kids liked it. Now whenever we're out walking and I call his name, at least two or three dads turn around.