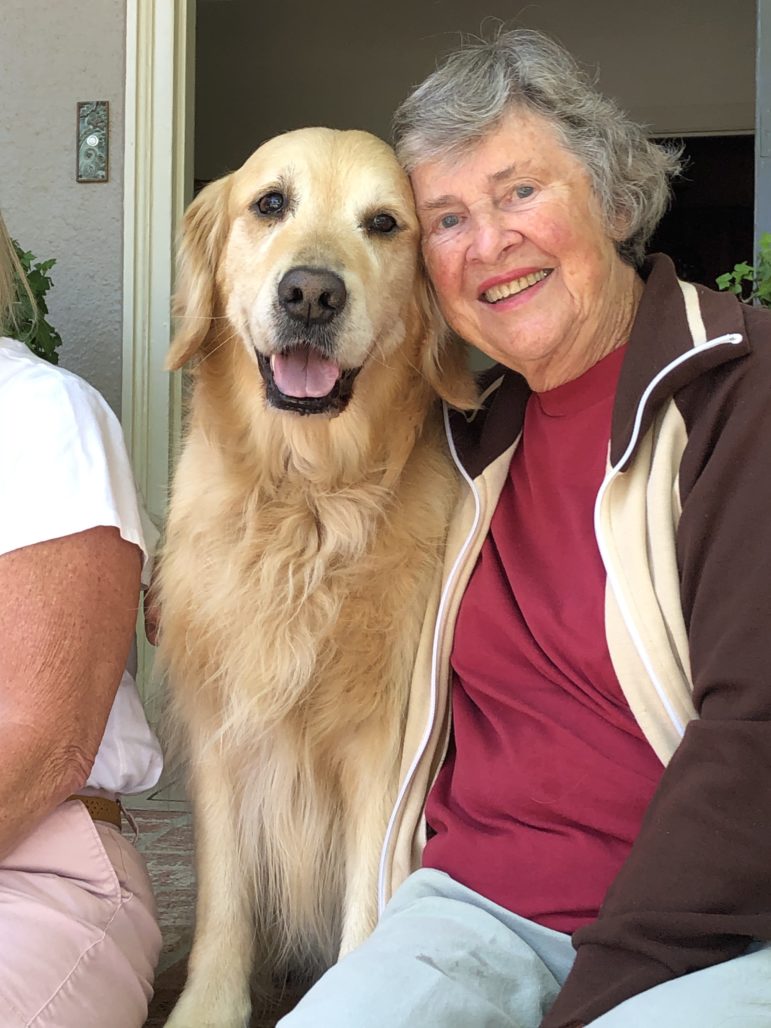 Family: Shirley Soper and her family
Pet: Rux
Age: He turns 7 on July 11
Breed: Golden Retriever
Adoption story: I've never been without a dog my entire life. In 1962 I got my first Labrador Retriever, named Barney. Next came my first Golden Retriever, Mac, followed by Brig, and then Bentley, and then came Darby. Bentley is Rux's grandad. We never had a girl dog. Even growing up. Boys don't pee on your lawn and kill your grass. We named Rux from shortening my maiden name — Ruxton.
Likes: People and children. Kids come up our driveway and hug him and lay on him. He loves his dog friends from our neighborhood like Bruno, Ruby, Leo and Juno. And he likes riding in golf carts and chomping on crushed ice.
Dislikes: I can't think of a thing he dislikes. I've never heard him growl.
Interesting Facts: Before his walk every morning he gets four slices of banana. He also likes to keep everything on schedule.
Anything else we should know? He sleeps in his crate every night — except when my niece is here and she lets him sleep in her bed. I think it's so important for children to have a dog. It makes them more compassionate.